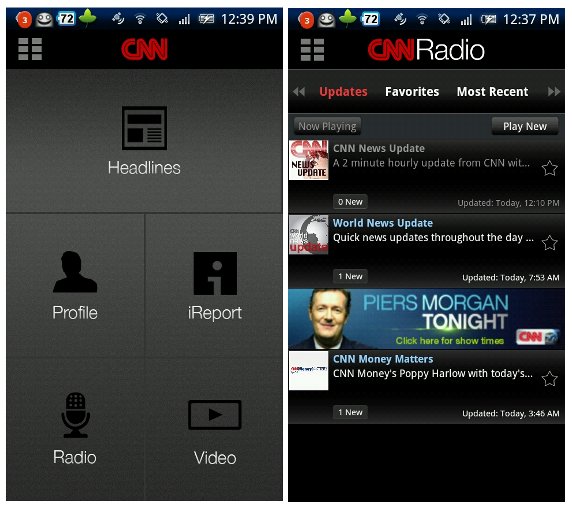 U.S news channel CNN (Cable News Network) has launched its app for Android phones. They have already launched their iPhone app last year. This app lets you get up to date news, watch videos, listen to recorded CNN radio and get iReports submitted by others.
Features of CNN app for Android
Get latest news based on the region such as U.S, Africa, Asia, Europe , Latin America and Middle East.
Get news based on categories like Business, Sport, Tech, Entertainment and travel.
View iReport submitted by users and submit you own story.
CNN Radio brings recorded news, interviews , podcasts and news from TV.
Watch latest videos based on categories like World, Sport, Business, Entertainment and Tech.
This brings both International news and U.S based news. You can also share news on Facebook and twitter or mail it to others. This also lets you to save a news to read it later. Know the local weather and access saved news from CNN profile category.
This app could be downloaded for phones that run Android 2.1 and later from the Android market for free.