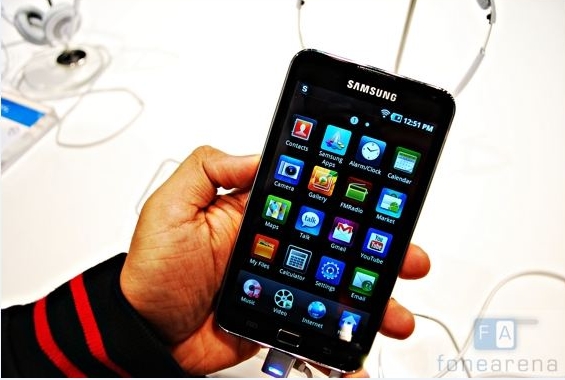 Samsung plans to develop smartphones that boast a Ghz dual core processor reports Maeil Business Newspaper in Korea. Samsung Galaxy S2 which has Dual core 1.2GHz ARM Cortex A9 processor showed impressive performance in the benchmarks in Russia.
This is likely to be released by Exynos brand that was launched this February. Samsung has opted for dual core processor instead of single core processor with higher clock speed because it is suited best for smartphones and allows multitasking on its two cores.
This would perform data processing on par with the personal computers that has processors of similar range. They also have plans to sell these CPUs separately for other smart phone markers.
Other Smartphones with dual core processors include recently launched HTC Sensation that has 1.2 Ghz Qualcomm Snapdragon processor, LG Optimus 2x and Motorola Atrix 4G that has Dual core 1 GHz ARM Cortex A9 processor. Only the UK version of Galaxy S2 will get 1.2Ghz processor and others might get 1 GHz ARM Cortex A9 processor.
If phones come with 2Ghz Dual core processors then the tablets are likely to follow that. Will smartphones and tablets overtake PC's performance? What do you think?