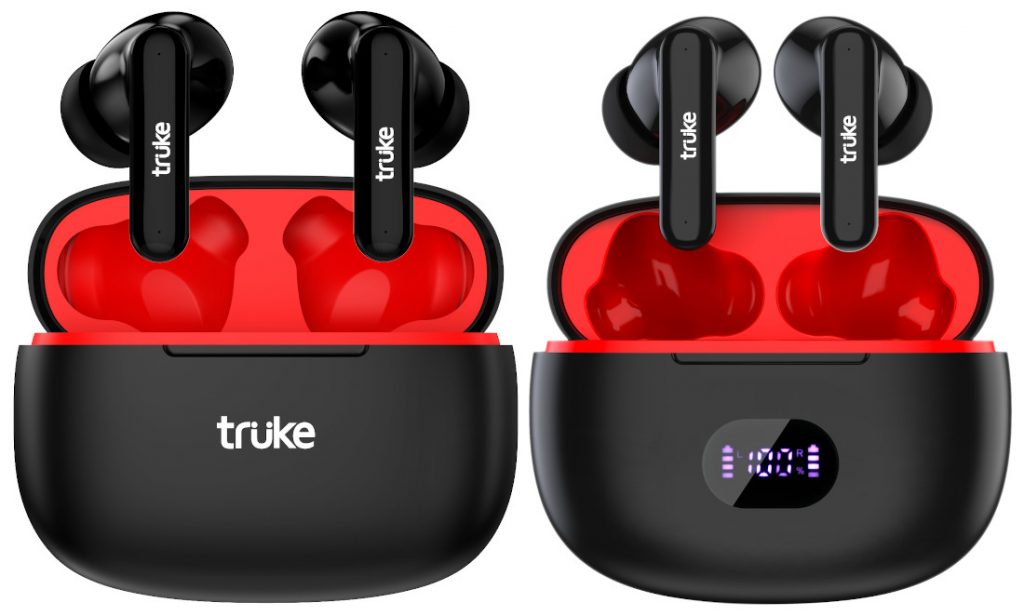 After the launch of BTG 3 and Air Buds Lite earbuds last month, Truke today launched the Air Buds and Air Buds+ TWS earbuds. These feature 55ms low-latency gaming experience, audio in-ear detection sensor, Bluetooth 5.1 transmission, SBC codec, 20 Pre-defined EQ modes, Custom-User EQ, and AI-powered noise cancellation with deep neural network call noise cancellation technology.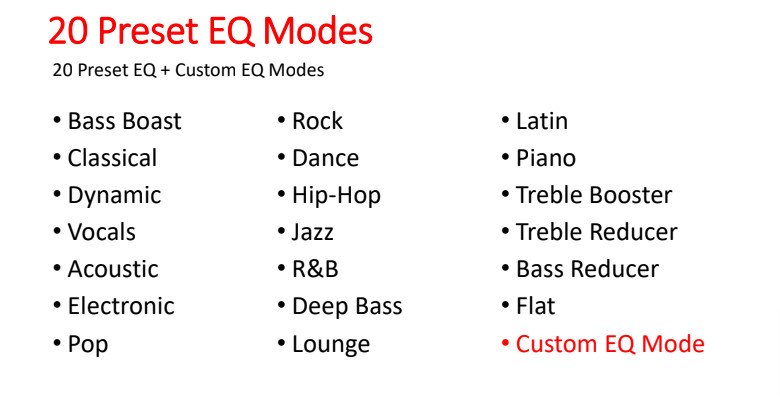 These pack 10mm dynamic drivers, with support for dual mode configurations that allows users to switch between music and gaming mode. In gaming mode, the earbuds offer an ultra-low latency of 55ms, and they come with special tuning that enhances audio in gaming for positional accuracy and improved gunshot effects.
For the first time, Truke earbuds are getting a dedicated companion app support that lets you find the earbuds, toggle gaming mode and adjust the EQ. These earbuds have IPX4 ratings for water resistance.
For battery life, both the Truke Air Buds and Air Buds+ promise 8 to 10 hours of listening time on a single charge, and a total of 48 hours with the included 300mAh USB-C charging case, but the Airbuds+ comes with a tiny screen to view the battery stats.
The Truke Airbuds are priced at Rs. 1599 and Airbuds+ are priced at Rs, 1699, which the company says is the introductory price. These will be available from Flipkart and Amazon.in starting from today.
Commenting on the launch of the latest devices, Pankaj Upadhyay, CEO, Truke India, said:
At Truke, we have always been working on finest products that combine power, performance, and affordability to provide a perfect user experience, in the soundware and sonic accessories segment. Being focused on customer feedback, we have constantly worked to improve the quality of our products. And that is why, today, we have very highly rated products on all ecommerce platforms. We are extremely proud to launch Air Buds & Air Buds+ with our clear focus on the headset market. These products are designed for a perfect listening experience.

Truke has always envisioned itself as a market leader with a strong presence in a variety of sub-sectors. We have established a strong position in the industry as one of India's fastest growing soundware brands, with a market share of roughly 5% in the TWS category in Q2 2021 CY. With this specific launch we aim to provide the best gaming experience too with a dedicated gaming mode and ultra-low latency of upto 55ms in an affordable price range. As our each product is made with a spirit of innovation and better technology, we are confident that our users are in for a perfect listening experience.