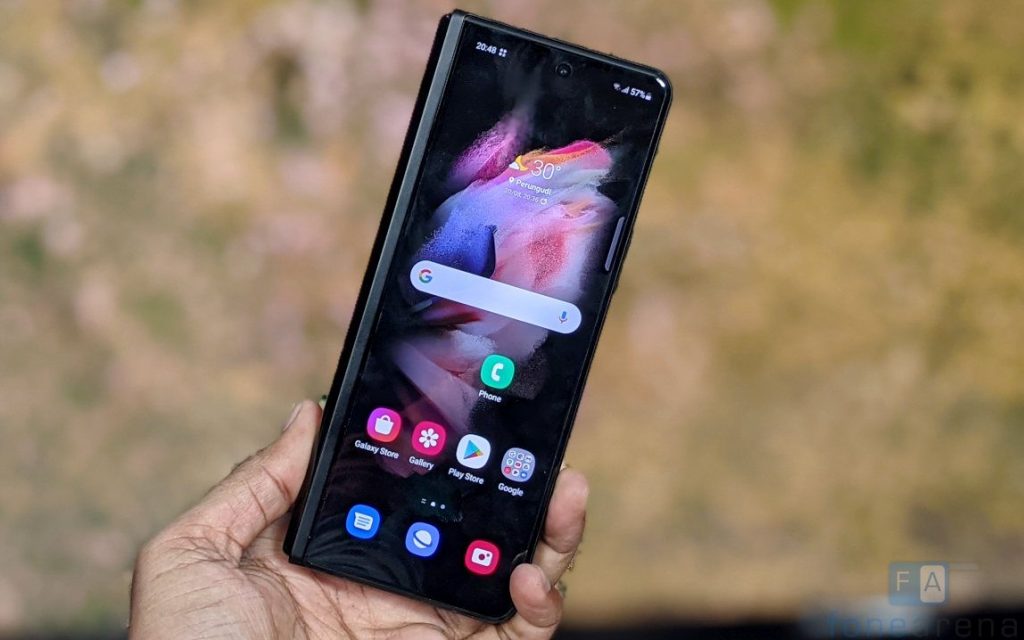 Samsung has reported its earnings for Q4 2021 that ended December 31, 2021 in which the company posted 76.57 trillion won ($63.6 billion approx.) consolidated revenue, up 24.4% YoY which is the new high beating the previous record. This is due to finished product businesses, with expanded sales of premium smartphones, including foldable phones, as well as TVs and home appliances.
It made an operating profit of 13.87 trillion won ($11.5 billion approx.), up 53.25% YoY due to profits in semiconductor businesses, but it declined QoQ due to special bonus payment to employees, said Samsung.
For the full year, it reported 279.6 trillion won in revenue, a new historic high, up 18% compared to 2020 and 51.63 trillion in operating profit, up 43.45 YoY.
Samsung Mobile in Q4 2021
IM sector that includes Mobile Communications and Networks Businesses posted 28.95 trillion won consolidated revenue, up 29.5% YoY and 2.66 trillion won operating profit for the quarter, up 9.91%. Increase in profits is due to increase in premium smartphones including foldable lineup and Galaxy S series.
Samsung said that device Ecosystem products such as PCs, tablets and wearables have also contributed to the revenue growth. Meanwhile, increased marketing expenses to boost foldable category sales and prepare for the launch of new models in Q1 2022 had impact on profitability to some degree.
Display Business
The Display Panel Business saw earnings continue to improve for mobile panels, while losses in large panels widened due to price declines in LCDs and costs related to QD displays.
The mobile panel business saw its earnings continue to improve, primarily driven by solid demand for newly launched smartphones from its key customers. In addition, increased sales of products for new applications including laptops and gaming consoles contributed to the mobile panel earnings.
In 2022, solid demand for OLED is likely to continue despite macro environment-related risks, based on the rising penetration of 5G and growth of the foldable market. Samsung will pursue a balanced business structure for stable growth by expanding Flexible OLED to mid-range devices as well as diversifying applications for Rigid OLED including IT, gaming and automotive.
Q1 2022 expectations
For the first quarter, demand for smartphones and tablets is expected to decline QoQ amid weak seasonality as well as uncertainties over component supply. However, the MX Business aims to secure solid profitability by expanding flagship sales such as Galaxy S21 FE and upcoming release of a new Galaxy S22 series. Samsung is expected to introduce a new competitive mass-market 5G smartphone lineup to drive sales.
Samsung says that it is expecting uncertainties related to prolonged pandemic and component shortage will persist in 2022. Yet, the smartphone market is expected to continue to grow, and the wearable market is likely to see a double-digit growth.
The MX Business will solidify its leadership in the flagship market by accelerating innovations and differentiated experiences such as Galaxy S and foldable series, while strengthening the competitiveness of mass-market 5G lineup and Device Ecosystem products.
In 2022, the Memory Business expects server demand to grow, attributed to increase in IT investments and new high-core CPUs, while 5G lineup expansion is likely to increase content-per-box for mobile, although challenges related to supply issues and COVID-19 are likely to persist.