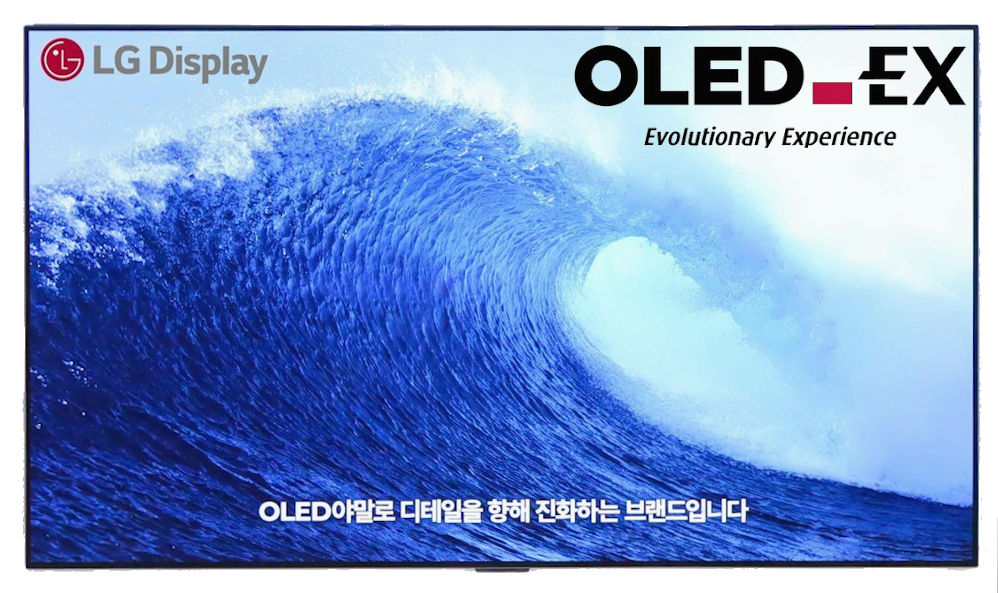 LG Display has introduced its new 'OLED EX' technology for OLED TVs that will offer up to 30% more brightness compared to conventional OLED displays. This uses the deuterium and personalized algorithm-based 'EX Technology to achieve this.
EX stands for 'Evolution' and 'eXperience', which represents the company's goal of providing customers with new experiences through its ever-evolving OLED technology, says LG Display.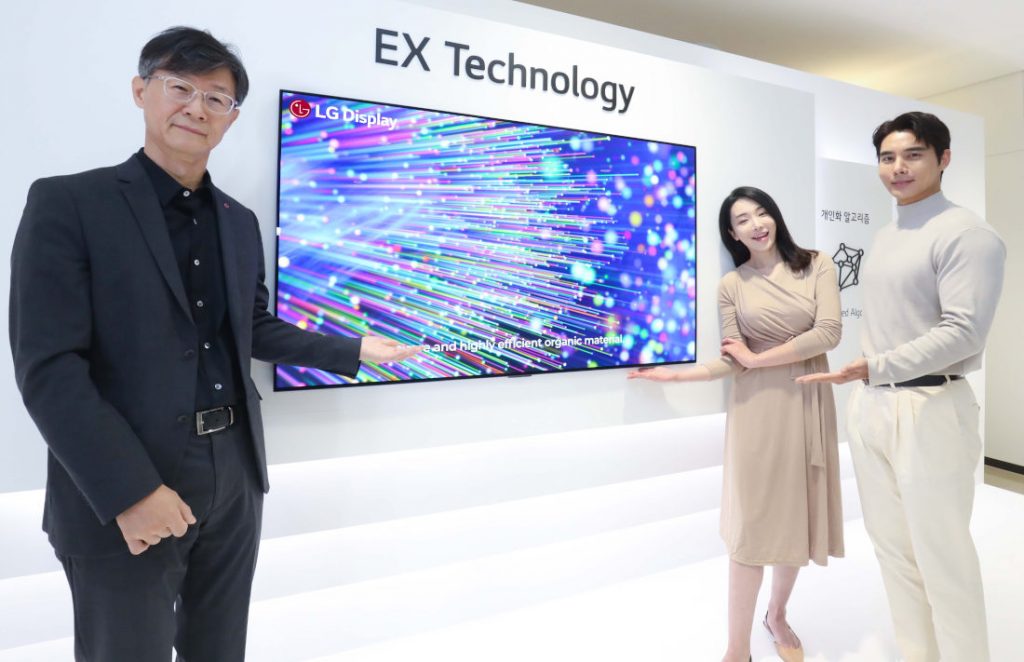 The company says that the OLED EX can achieve the perfect black, rich and accurate color expression as well as an extremely fast response time. The EX Technology applied to the OLED EX displays combines deuterium compounds and personalized algorithms to enhance the stability and efficiency of the organic light emitting diode, thereby improving the overall display performance.
In addition, the LG Display's very own 'personalized algorithm' based on machine learning technology allow for more in control of its own device. The algorithm predicts the usage amount of up to 33 million organic light-emitting diodes based on 8K OLED displays after learning individual viewing patterns, and precisely controls the display's energy input to more accurately express the details and colors of the video content being played.
With the EX Technology, LG has reduced bezel thickness from the original 6mm to 4mm based on 65-inch OLED displays. By reducing the thickness by 30% compared to existing OLED displays, the OLED EX display will offer even more immersive viewing experience in a sleeker and premium design, says the company.
LG Display will use the OLED EX technology into all OLED TV displays manufactured at its OLED production plants in Paju, South Korea, and in Guangzhou, China, starting from Q2 2022. It will showcase it at the CES2022 next week.