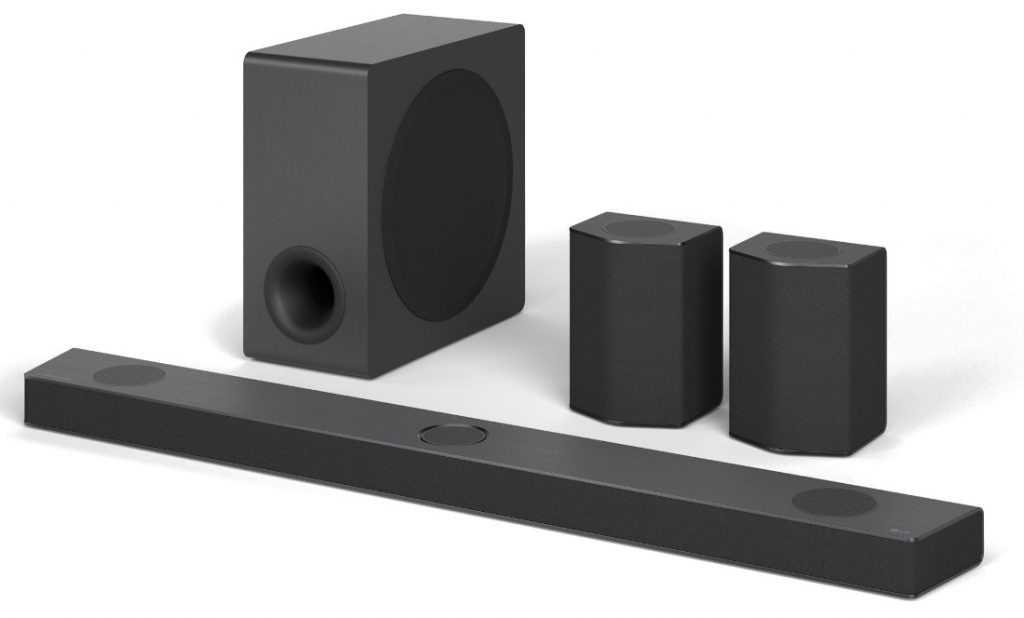 LG has started introducing its new products that it will showcase at the CES 2022 next month. After announcing its Objet TV and StanbyME models earlier this week, the company has introduced its Premium Soundbar (S95QR). This 9.1.5 channel soundbar offers an output of 810W and boost in performance of the new speaker drivers, speaker chambers and subwoofer.
Highlights of LG Soundbar (S95QR)
Includes five up-firing channels, including the world's first center up-firing speaker – three on the soundbar and two in the separate rear speakers, that will improve clarity and enlarge the soundstage for the ultimate in realism.
Center up-firing speaker promises clearer dialogue and makes Dolby Atmos and DTS:X content even more immersive.
With IMAX Enhanced, users can enjoy stunning three-dimensional audio when watching compatible content, says the company.
Larger woofers offer a more premium audio quality with deep, resonant bass emulating the immersive sound system of a cinema
Upgraded wireless rear speakers get an upgrade from four channels to six, with four front/side drivers to accompany the two up-firing drivers.
Rear speakers are designed to distribute sound evenly across a wide 135-degree space, offering more speaker placement and angle flexibility, especially beneficial for smaller rooms.
The receiver is more sensitive compared to the older model, allowing for more distance between the soundbar and accompanying subwoofer and rear speakers without sacrificing sound quality. The stable connection eliminates drops or lags in audio output.
Meridian Audio's Horizon technology in Music Mode that can up-mix two channel audio to 7.1-channels for more realistic acoustic surround sound.
Supports variable refresh rate (VRR) and auto low latency mode (ALLM) for console gaming to keep the audio and video in sync.
Supports Google Assistant, Amazon Alexa and other AI assistants to control streaming music, adjust volume and change sound modes and control streaming music with voice.
LG WOWCAST Wi-Fi audio dongle offers lossless muti-channel audio without connecting a cable to the TV.
When connected to a compatible LG TV, LG Soundbar takes advantage of the TV's advanced AI Sound Pro feature to make all content sound clearer and more lifelike.
Cross-compatibility allows LG TV owners to use one remote to control both the TV and the soundbar.
Enhanced AI Room Calibration can tailor its sound output to any given space, analyzing the dimensions of the room to deliver more accurate low-frequncy audio that is calibrated for maximum accuracy.
LG said that its 2022 Soundbar lineup is designed with the environment in mind, with a lower carbon footprint throughout the entire product lifecycle. In addition to shipping in 100% paper packaging and using recycled plastic resin for its outer case, the new soundbar models utilize a new composite fiber material that is lighter to cut carbon emissions during shipping and transporting.
LG will showcase its 2022 Soundbar lineup, XBOOM 360, UltraGear Gaming Speaker and the TONE Free line-up of true wireless earbuds at the CES from January 4th.