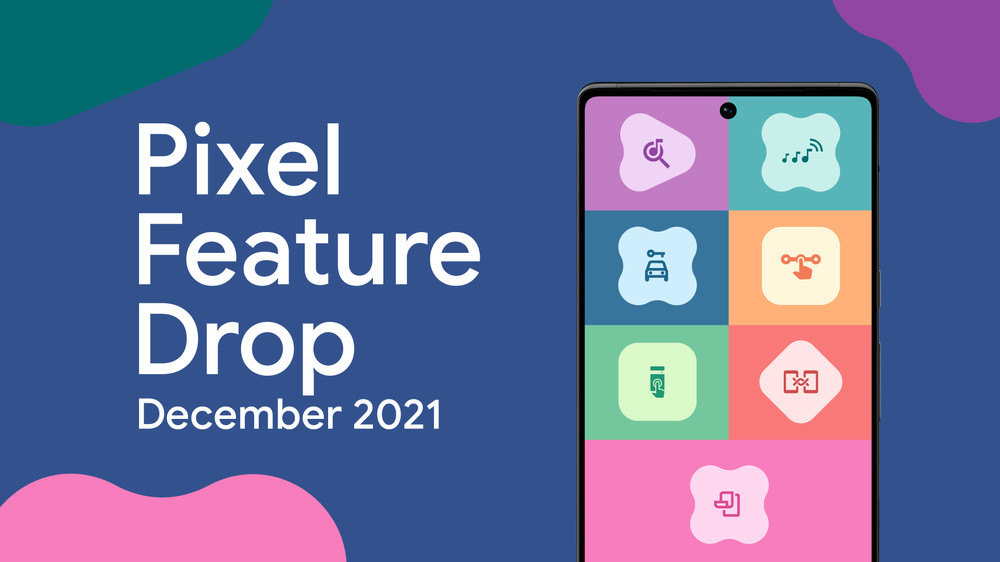 As expected, Google has started rolling out the Pixel Feature Drop update that brings several Pixel 6 features to older Pixel phones. This includes Quick Tap to Snap and Pixel-exclusive Lens to Snapchat, Conversation mode, Car crash detection, new languages for transcription in the Recorder app and more.
It also brings Nearby Share improvements with ultra-wideband enabled in the Pixel 6 Pro, Digital Car key feature to Pixel 6 series, and all the Pixel phones from Pixel 3 or later get new Curated Culture wallpaper collection and option to use a slider to adjust the bass from -1 to +4 for the Pixel Buds A-Series.

Conversation mode, an early-stage accessibility feature in the Sound Amplifier app, is available with the beta first on Pixel. It uses on-device machine learning to help anyone better hear conversations in loud environments by tuning into their conversation partner and tuning out competing noise.
Quick Tap to Snap – Access Snapchat directly from your lock screen, making Pixel the fastest phone to open Snapchat. Simply tap twice on the back of your Pixel to open Snapchat. New Pixel-exclusive Lens – Pixel Face.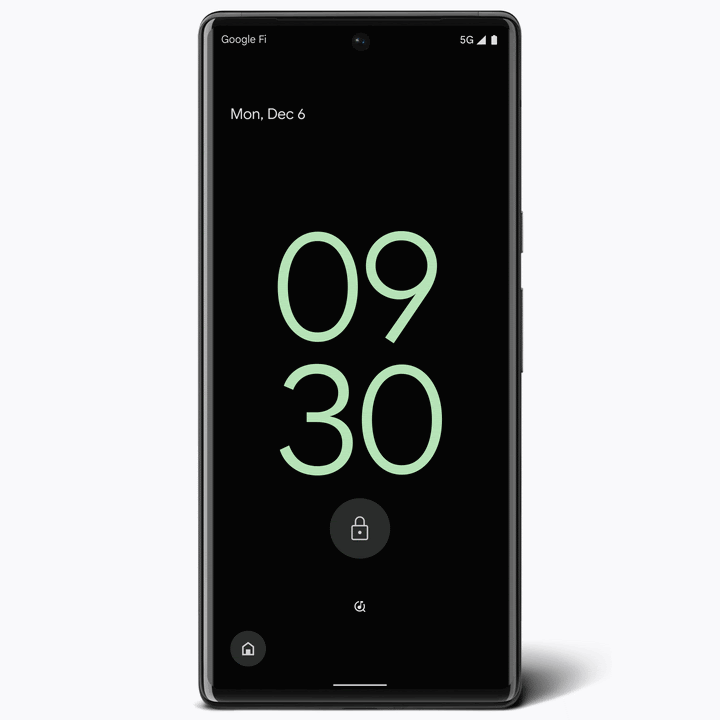 Find even more music with new features in Now Playing – Now Playing's new search button can help you find much more music. If your phone hasn't identified a track automatically, tap the search button to use Google to find it. And now, when you find a track you like, you can save it to your favorites, so you can easily go back and listen to it later. Just tap the musical note next to the track recognition on your lock screen to add it as a favorite.
Your Pixel can call for help, even if you can't. – When car crash detection is turned on in the Personal Safety app, your phone can help detect if you've been in a severe car accident. If a crash is detected, your phone will check in with you to see if you're OK. If there's no response, Pixel can share your location and other relevant details with emergency responders. Car crash detection is now supported in Taiwan, Italy, and France, in addition to Spain, Ireland, Japan, the UK, Australia, Singapore, and the US.
Recorder now transcribes in more languages- Recorder lets you instantly transcribe audio into text, so you can search, edit, and share your recordings. It's now available in Japanese, French, and German on Pixel 3 and newer Pixel phones.
Press and hold the power button to get help from Google – With Android 12, you can now press and hold the power button to get help from your Google Assistant. You can also adjust how long you'd like to hold the power button to activate Google Assistant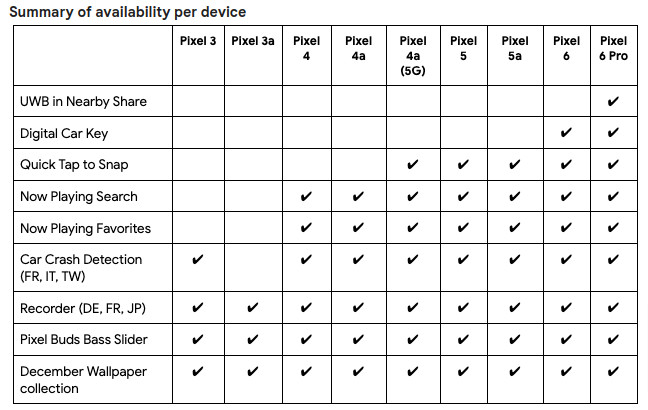 The new Feature Drop will roll out to users over the next few weeks, starting with the Pixel 3a through Pixel 5a (5G) devices from today. Pixel 6 and Pixel 6 Pro devices will begin receiving their updates next week.