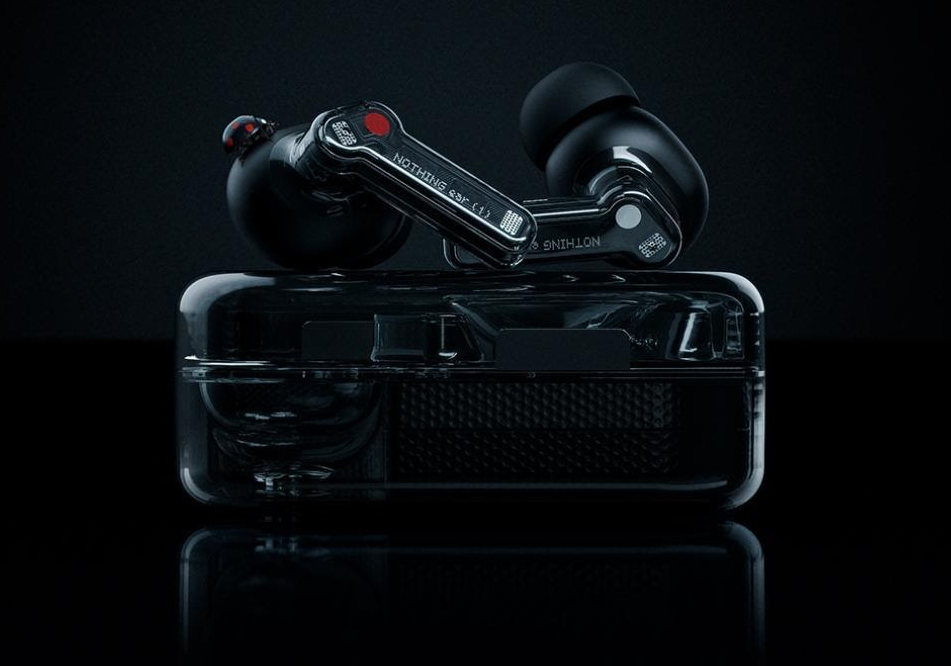 London-based consumer tech company Nothing just launched a new black edition ear (1) earbuds, after it launched the white version of its first TWS earbuds back in July. It still has a distinctive transparent case to expose the engineering, including microphones, magnets and circuit board, but the black edition features a new smoky finish and a matte black colored silicone earbuds and internal casing.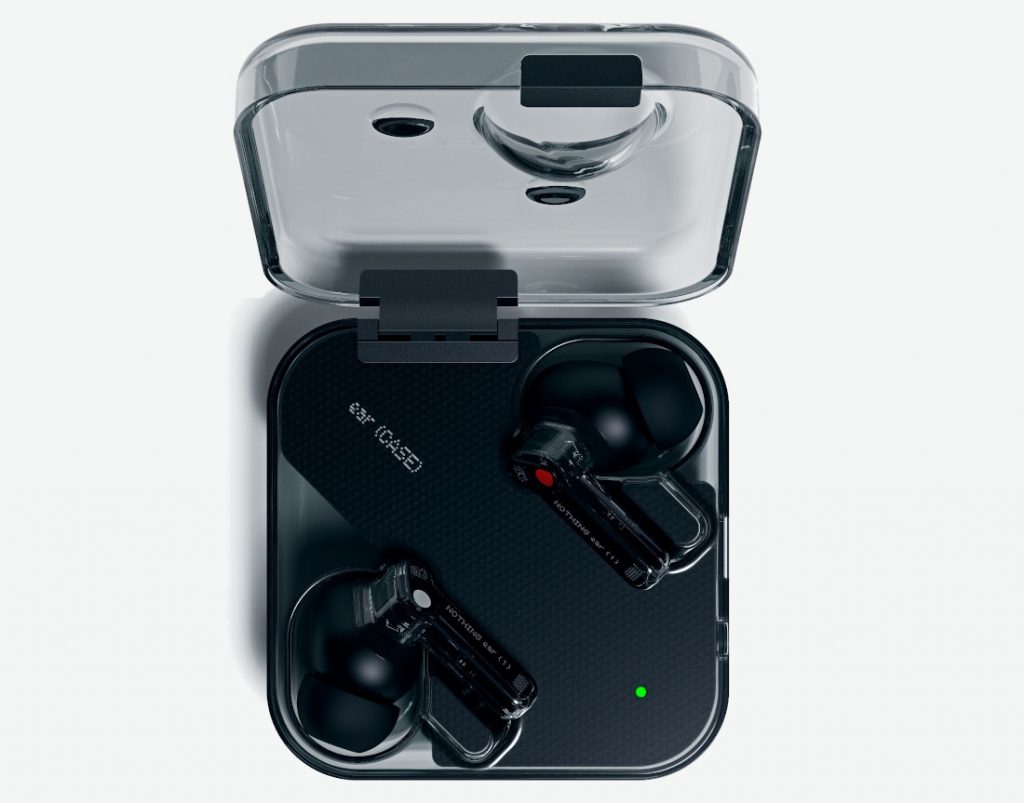 Other specifications are similar, including an 11.6 mm driver, Bluetooth 5.2, Active Noise Cancellation, up to 5.7 hours of listening time and up to 34 hours with the case. It also offers ultra-fast charging, so a 10 minutes charge of the case delivers up to 8 hours of listening for a day's power. The case also has Qi wireless charging.
Pricing and availability
The Nothing ear (1) now costs Rs. 6,999, after a recent price hike. The Black edition will be December 13 from 12 noon on Flipkart.
Before official sales, Nothing will be releasing #the100 first units of ear (1) black edition, which will be individually engraved from 1 to 100. In a first for the brand, customers will be able to purchase the limited edition units exclusively at the Nothing Kiosk, a new limited installation that will operate from 11:00-19:00 GMT starting from 04 December at Seven Dials, Covent Garden in London. Stock will be limited and available on a first come, first serve basis, said the company.
Globally on nothing.tech, people will also be able to purchase with Bitcoin (BTC), Ethereum (ETH), USD Coin (USDC) and Dogecoin (DOGE). This payment option will be available in select countries (United Kingdom, Belgium, Bulgaria, Croatia, Cyprus, Czechia, Denmark, Estonia, Finland, France, Germany, Greece, Hungary, Ireland, Italy, Latvia, Lithuania, Luxembourg, Malta, Norway, Poland, Portugal, Spain, Romania, Slovakia, Slovenia, Sweden, Switzerland, United States, Canada and Japan), excluding India.
Nothing ear (1) is now carbon-neutral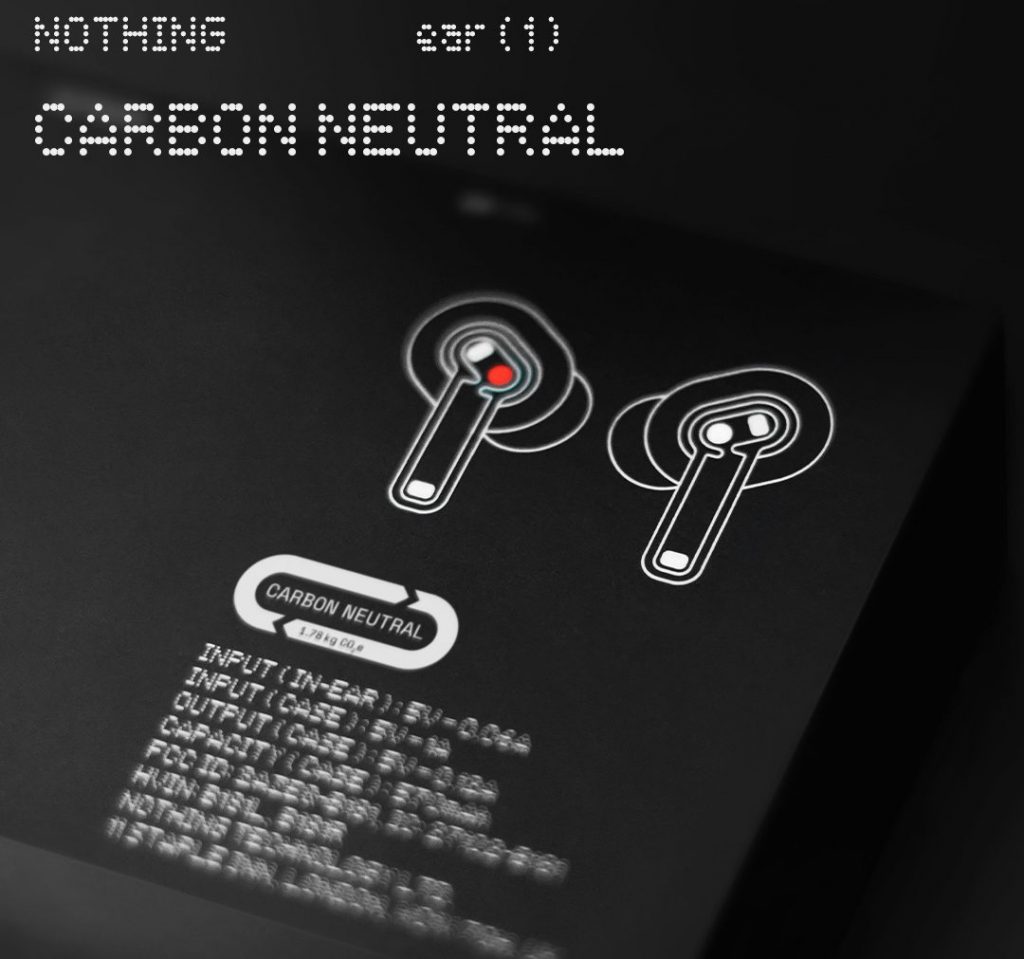 Additionally, the company has confirmed that ear (1) is now carbon-neutral. Nothing said that it has worked with internationally recognised third parties, like Geneva-headquartered SGS, to independently assess and neutralise the carbon footprint of the first product in its ecosystem.
The 1.78kg carbon footprint of ear (1) will be revealed on a new packaging label, which the company hopes will empower users to make better informed purchases.
Carl Pei, CEO and Co-founder of Nothing, said:
Nothing is here to make a positive difference. Our newly carbon neutral ear (1) is the first step in our journey to sustainability. With ear (1) we've proven that new ideas, from design to distribution, can resonate with users and bring back the sense of excitement that's been lacking in our industry. We hope this black edition raises a few more eyebrows in the months to come and that more tech brands add carbon transparency labelling to their products.