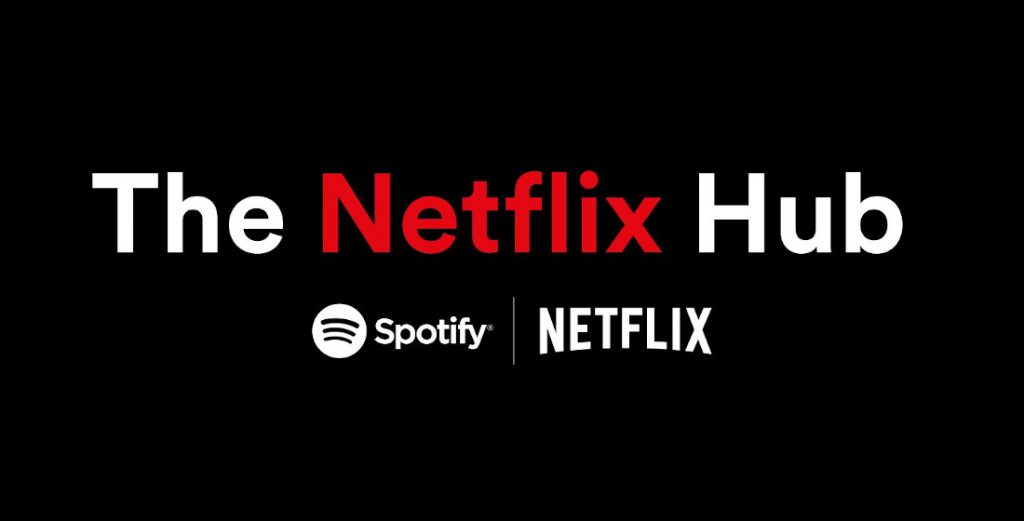 If you are searching for a soundtrack from your favorite Netflix show/movies, consider yourself lucky! All thanks to Spotify and Netflix's partnership.
Spotify on Tuesday announced a partnership with Netflix to launch an all-new Netflix Hub on Spotify where fans can get the full audio-streaming experience from the entertainment they love.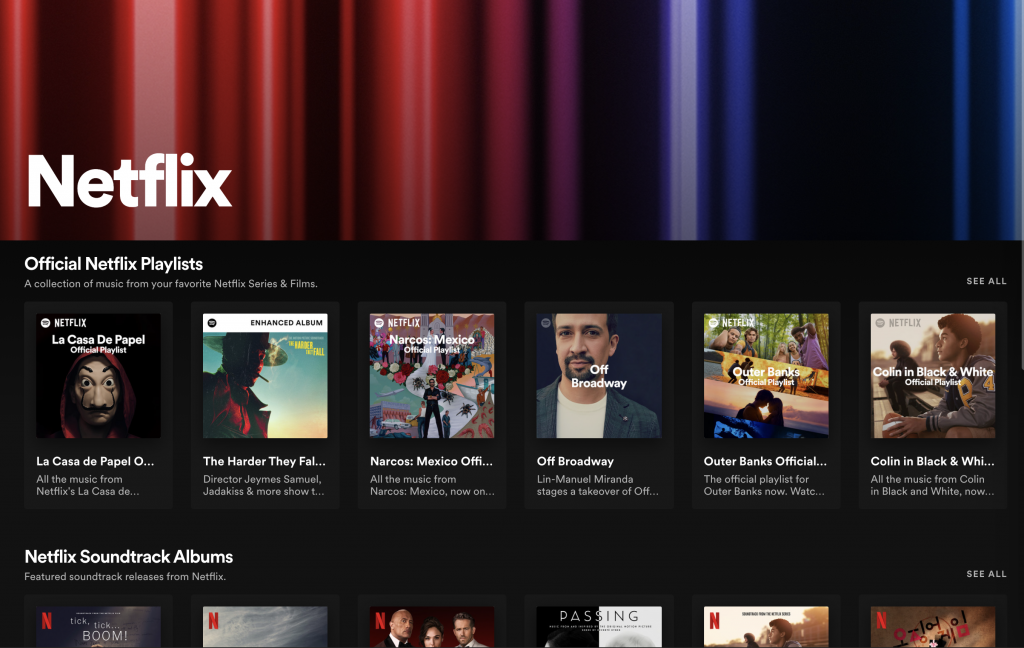 How does it work?
In this centralised place, Free and Premium listeners in the US, Canada, Australia, New Zealand, the UK, Ireland, and India can access official soundtracks, playlists, and podcasts, along with exclusive Spotify content. 
By searching "Netflix" on Spotify, you can find and sing along to the music behind some of your favorite Netflix shows—all in one place. 
What to expect?
In the hub, users can find the official playlists for TV hits like La Casa de Papel (Money Heist), Bridgerton, and On My Block, as well as the official soundtrack for shows like Squid Game, Bruised, and Cowboy Bebop.
Besides soundtracks, it will also include Netflix-related podcasts like Okay, Now Listen, Netflix Is A Daily Joke, 10/10 (Would Recommend), and The Crown: The Official Podcast. 
What else?
Spotify has also rolled out an "enhanced album experience" for the streaming platform's new film, The Harder They Fall. This gives users access to the behind-the-scenes look at the creation of the movie's soundtrack, led by Jay-Z, and the album's exclusive audio liners from featured artists like Kid Cudi, Koffee, and Ms. Lauryn Hill.
Spotify has added new content to its La Casa De Papel page. There, you'll find new videos from the cast and the show's official playlist featuring tracks from the latest episodes. It also offers a quiz that's supposed to match your personality with a La Banda character from the show and an accompanying soundtrack.