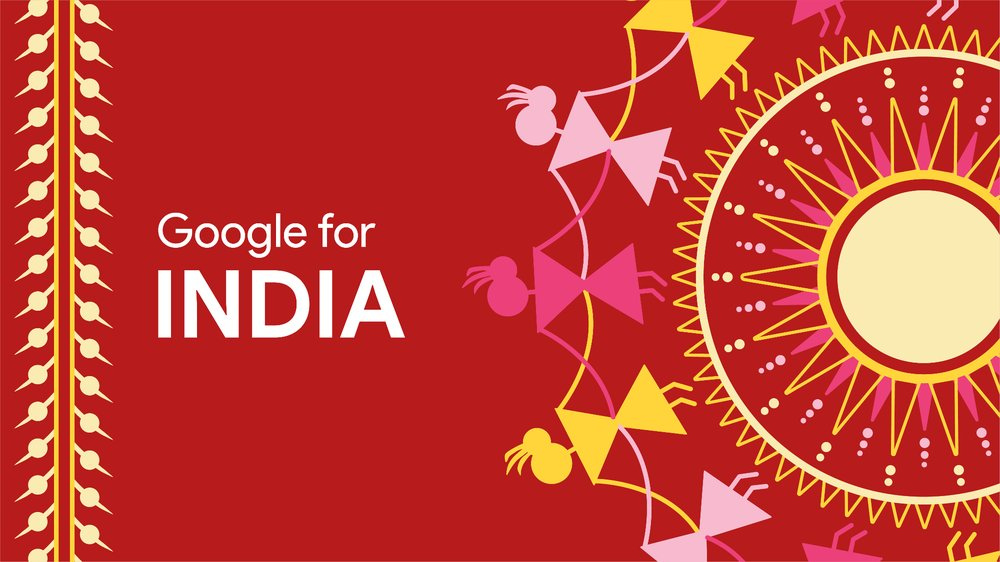 Today, Google introduced a whole range of new updates and features for their Indian users across their services. Indians can now book vaccinations on COWIN through a guided procedure with Google, Search results have improved language accessibilities, there are new Climate and weather alerts, and more.
Starting with COVID-19 and vaccinations, Google is introducing Google Assistant-enabled, end-to-end vaccine booking flow via COWIN. Users can book a vaccine appointment in a guided manner that support 9 languages including English, Hindi, Gujarati, Kannada, Malayalam, Bengali, Marathi, Tamil, and Telugu. It will roll out in 2022.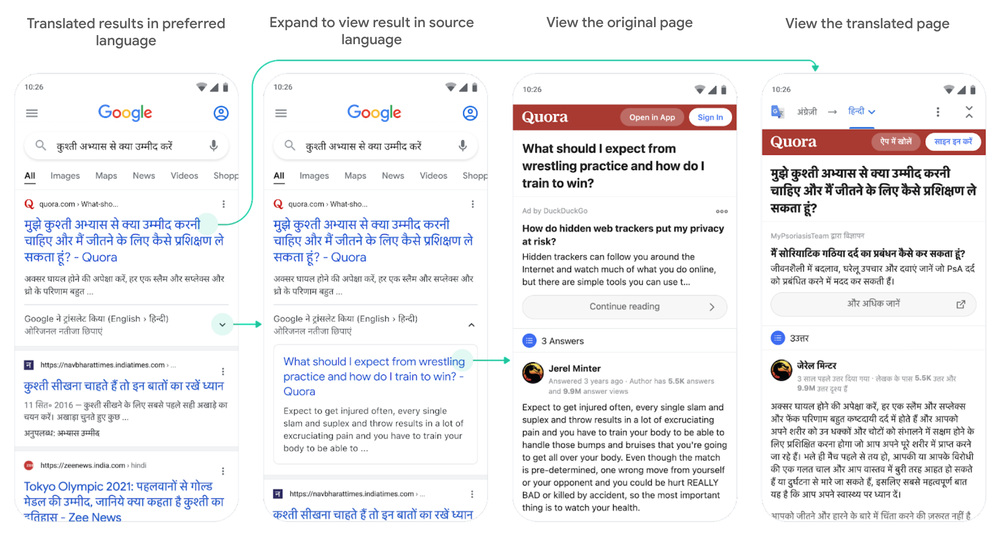 For search queries made in a local Indian language, Google Search can now translate the results to the preferred language. This should improve the accessibility of Search results for users across India. It will first support five Indian languages including Hindi, Kannada, Tamil, Telugu, and Malayalam, and will later expand to more languages.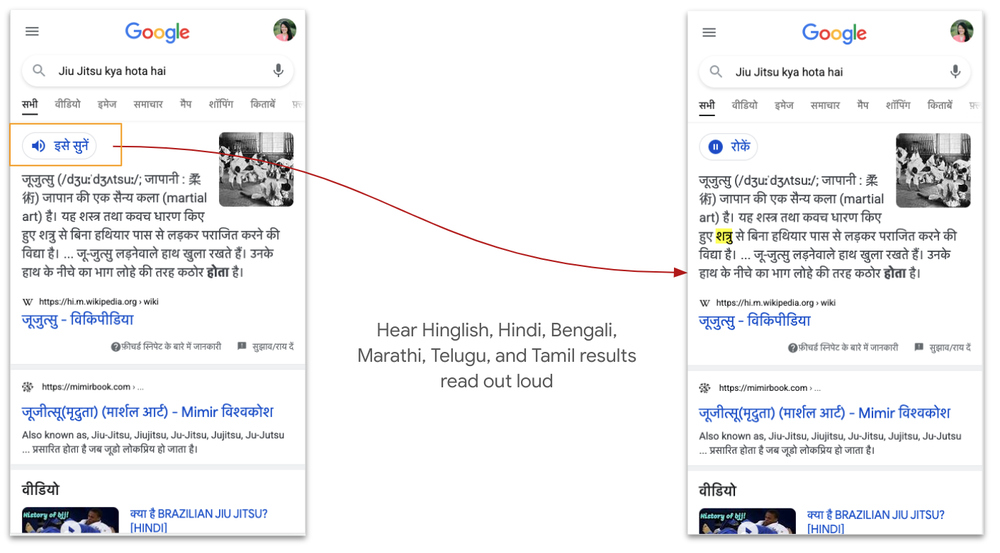 Google Search can now also read results out loud in Indian languages, starting with Hindi, Bengali, Marathi, Telugu, and Tamil, and also Hinglish.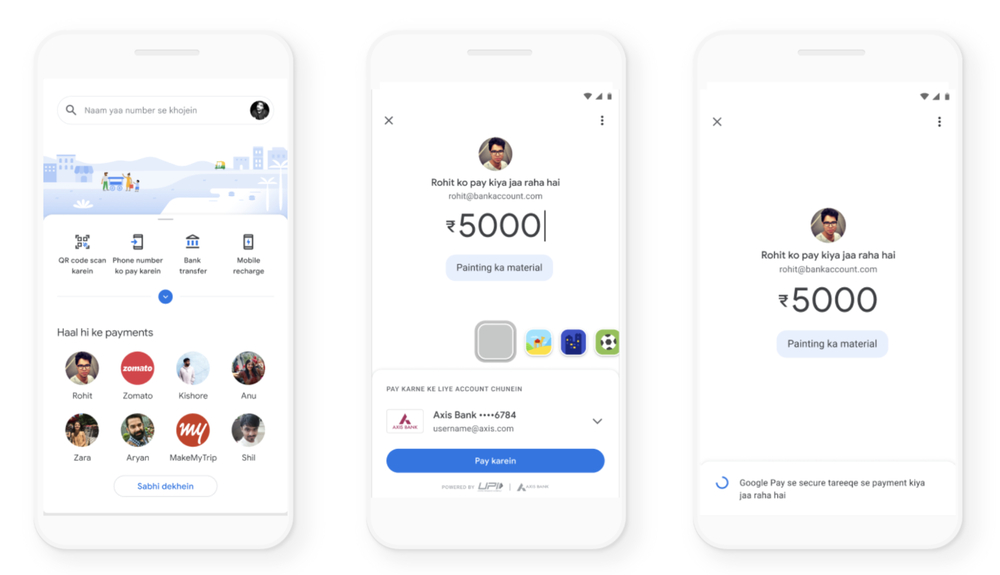 Google Pay is now getting support for a hybrid version of English and Hindi called Hinglish. Next, the app is adding a feature that enables users to use voice input to pay directly to another user's bank account.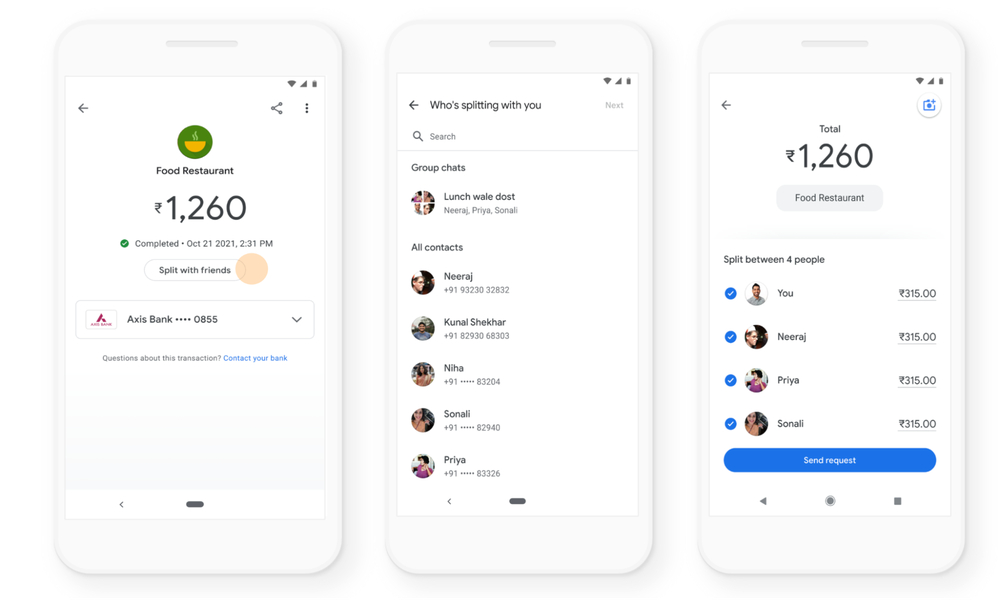 There is also a new Bill Split feature that is designed to help users split and settle shared expenses.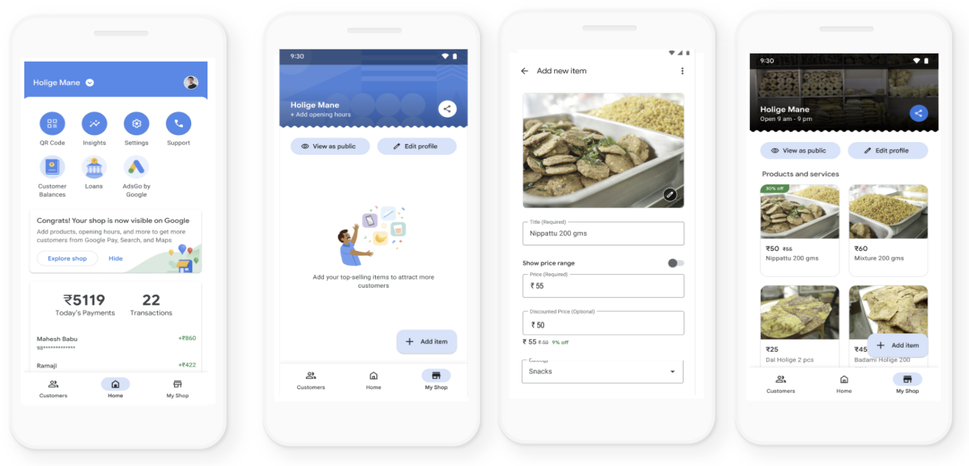 The Google Pay for Business app provides a quick store builder tool, where they can add images, descriptions, etc. and share across Google services and other social media platforms.
And lastly, the Google Search app for mobile has a 3 new features related to climate and weather forecasting in India.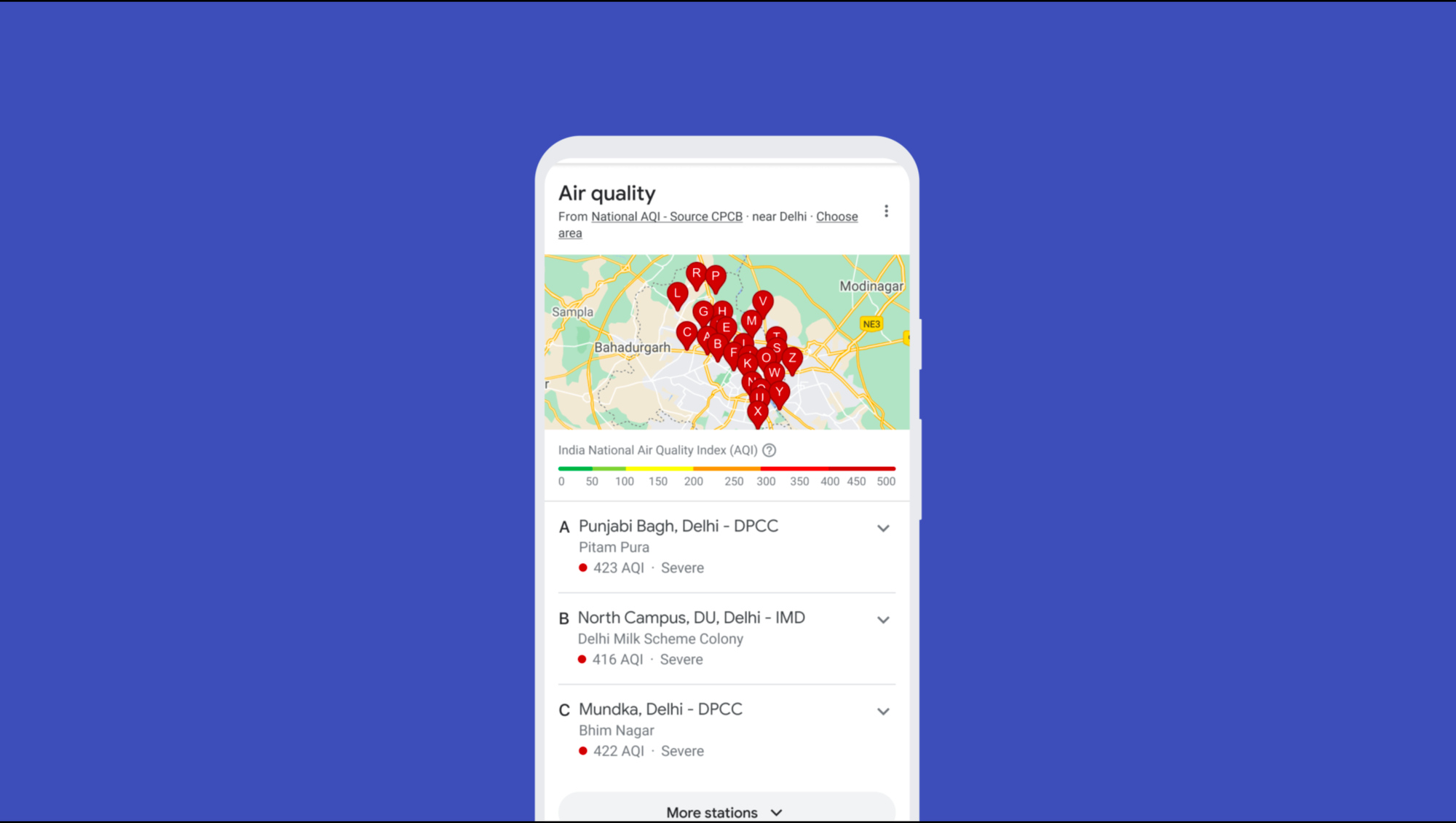 Through a partnership with Central Pollution Control Board, the app can now show Air Quality from their nearest station by typing queries like "Air quality near me" or "Air quality Delhi".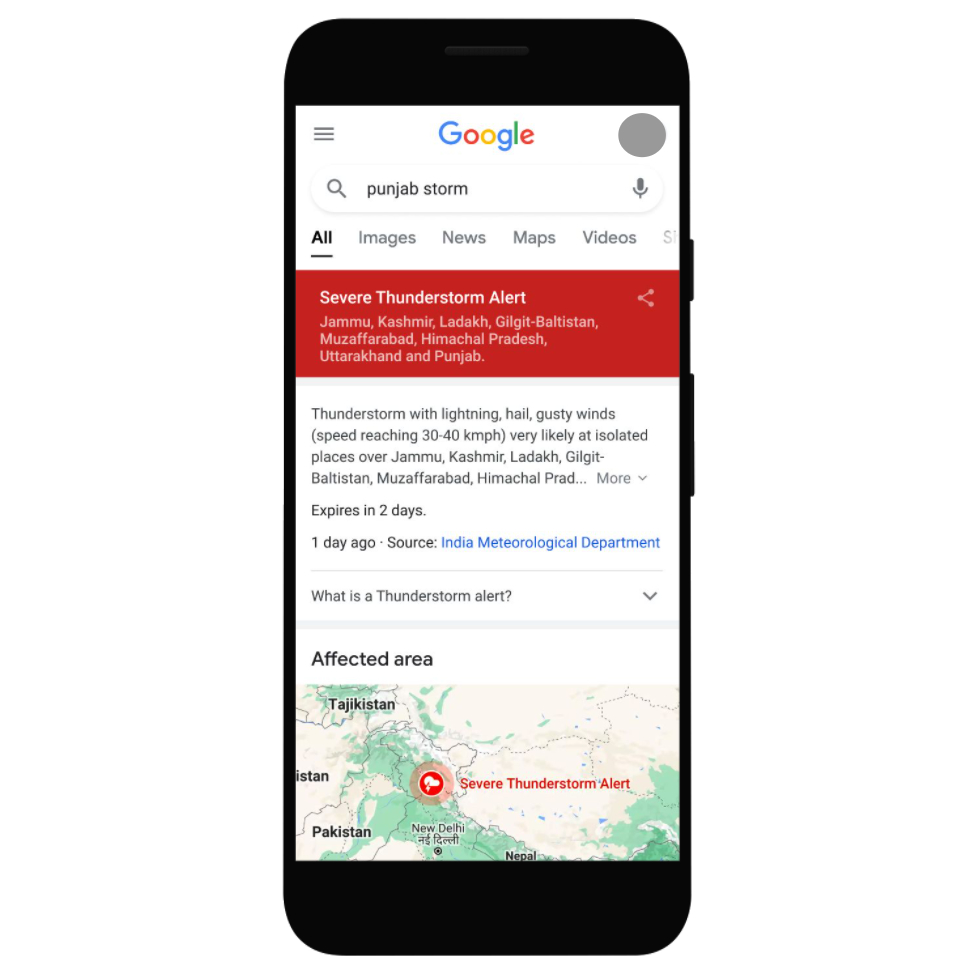 Through a partnership with the Indian Meteorological Department (IMD), the app now supports Weather Alerts for extreme climatic conditions. These alerts will show in the 'At-a-Glance' section on your Android phone's home screen, as well as on Google Search.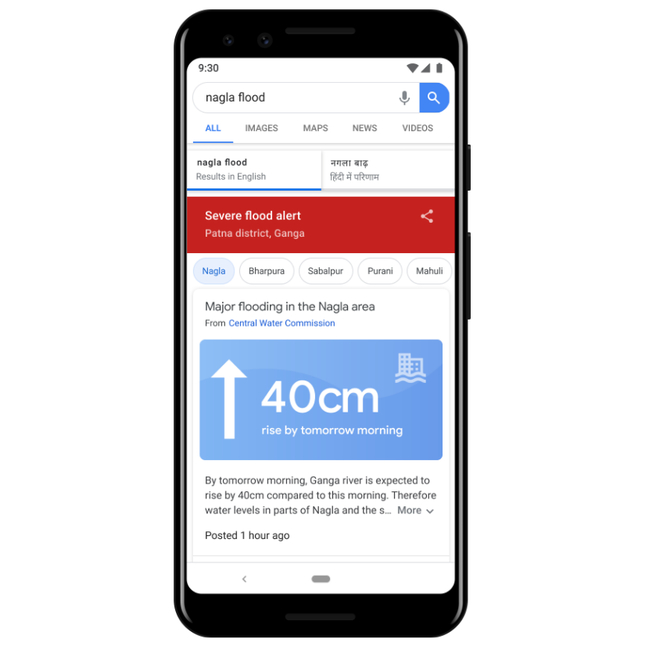 The Google Flood Forecasting Initiative has been working with governments to develop systems that predict when and where flooding will occur.
These changes and updates should be rolling out to all Indian users over the coming weeks.