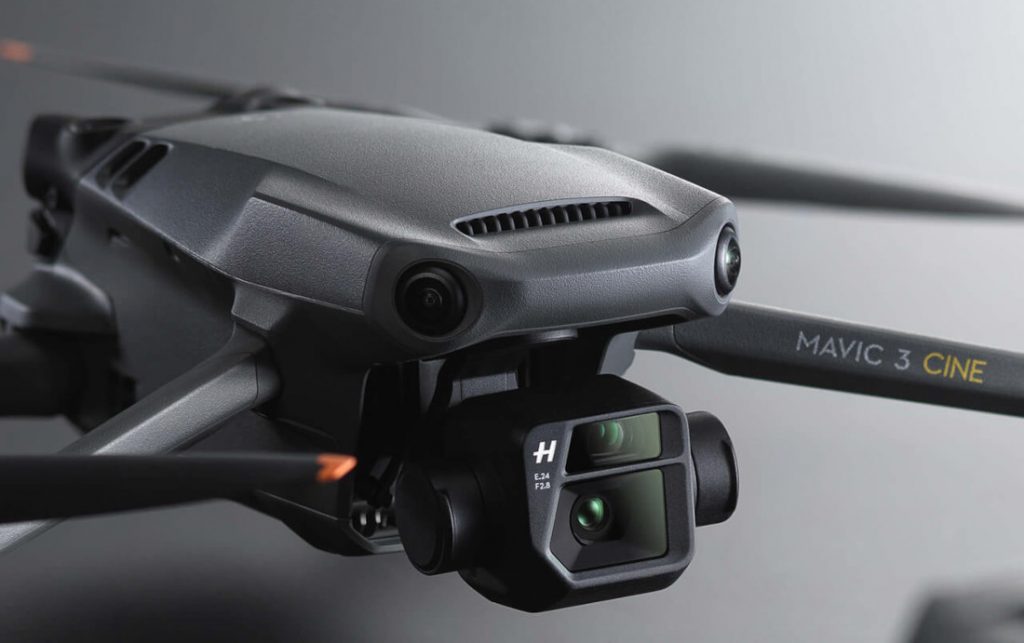 After the Mavic 2 series back in 2018, DJI, the company known for its drones, stabilizers has now announced its successor – the Mavic 3 with major upgrades and a complete redesign. This includes 4/3 CMOS Hasselblad camera, 28x hybrid zoom camera, omnidirectional obstacle sensors with a maximum 200-meter range and redesigned batteries for up to 46 minutes of flight time.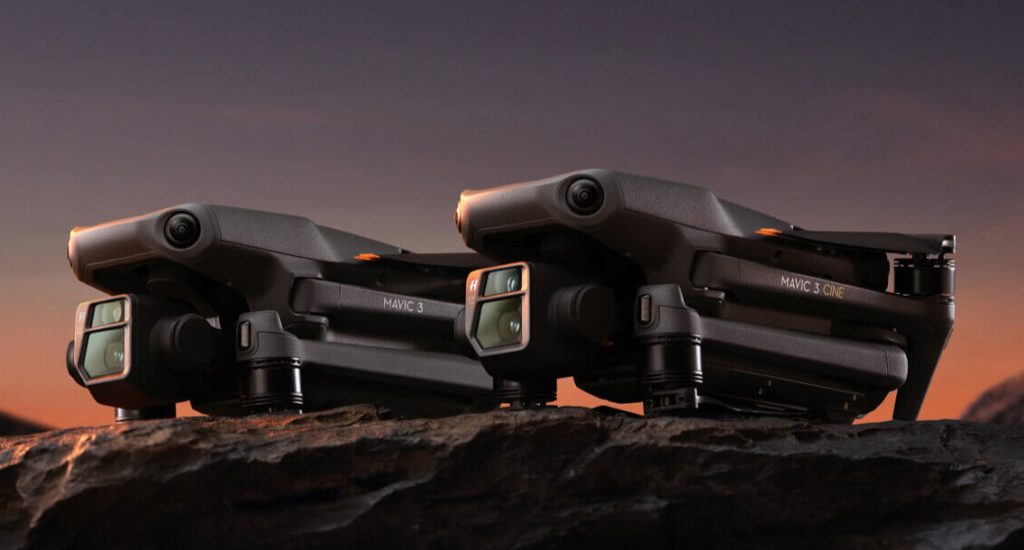 Camera specs and features
The DJI Mavic 3 supports 5.1K video at 50 frames per second, 4K/120fps and the Mavic 3 Cine edition offers Apple ProRes 422 HQ encoding with an internal 1TB SSD. Both these support microSD card with a capacity of up to 2 TB.
It has customized L2D-20c aerial camera with 4/3 CMOS sensor with a 24mm prime lens, 20MP still images in 12-bit RAW format. There is a native dynamic range of 12.8 stops, an adjustable aperture of f/2.8-f/11. 12.5 grams, and the 24mm equivalent autofocus prime lens has an 84° FOV.
There is a second 162mm tele lens with 28x Hybrid Zoom (digital + optical) and aperture of f/4.4. The new Vision Detection Auto Focus technology offers quick focusing and multiple vision sensors can capture distance data to optimize focusing speed. It has an unique Hasselblad Natural Colour Solution (HNCS), 10-bit D-Log color profile, offering natural color gradations and advanced flexibility in post-production.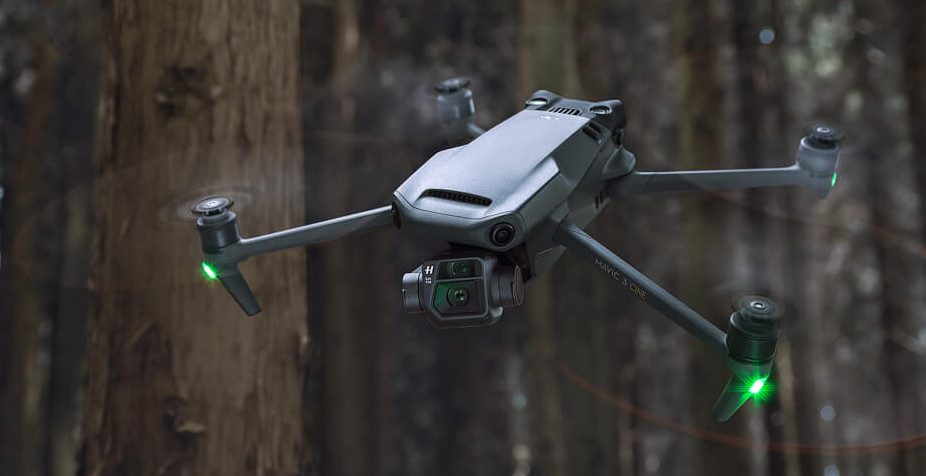 Enhanced Flight Safety
It has improved obstacle sensing and navigation systems with APAS 5.0 that combines inputs from six fish-eye vision sensors and two wide-angle sensors, which seamlessly and continuously sense obstacles in all directions and plan safe flight routes to avoid them – even in complicated environments.
The omnidirectional obstacle sensing system also enables more intuitive subject tracking, with the upgraded ActiveTrack 5.0 allowing users to sense obstacles even in Normal mode. It allows Mavic 3 to move with the subject as it moves forward, backward, left, right, and diagonally, and fly alongside as well as around a moving subject.
In addition, if the subject moves too fast and temporarily goes out of frame, the visual sensors on the aircraft will continue to track and frame the subject intelligently and pick it back up when it reappears.
Mavic 3 comes with GPS, GLONASS, and BeiDou for a powerful positioning precision and algorithm that improves hovering precision with signals from making the possibility to drift in the air less and more stable when shooting long exposures and time lapses.
There is geofencing to alert drone pilots when they fly near sensitive locations, altitude limits to ensure pilots are aware of altitude restrictions, and the AeroScope Remote ID system that allows authorities to identify and monitor airborne drones in sensitive locations. The AirSense system warns drone pilots of nearby airplanes and helicopters transmitting ADS-B signals, so they can quickly fly to a safer location.
DJI Mavic 3  Mavic 3 Cine features and specifications 
20MP Hasselblad, 4/3 CMOS sensor with 84° FOV, f/2.8 to f/11 aperture
12MP 1/2-inch CMOS sensor with 15° FOV, f/4.4 FOV, 28x Hybrid Zoom (digital + optical)
5.1K @ up to 50fps, DCI 4K @ up to 120 fps, MP4/MOV (MPEG-4 AVC/H.264, HEVC/H.265, Cine supports Apple ProRes 422 HQ):
8GB on-board storage in Mavic 3, 1TB SSD in Mavic 3 Cine, Supports SDXC or UHS-I microSD card with a capacity of up to 2 TB,
Max flight Speed: 47mph (75.6 kph) in Sport Mode
3-axis motorized (tilt, roll, pan) gimbal,
Omnidirectional binocular vision system, supplemented with an infrared sensor at the bottom of the aircraft
GPS + Galileo + BeiDou
Dimensions: Folded (without propellers) 221×96.3×90.3 mm;Unfolded (without propellers) 347.5×283×107.7 mm; Weight: 895g (Mavic 3); 899g (Mavic 3 Cine)
5000mAh battery with up to 46 minutes (no wind) of flight
The DJI Mavic 3 is priced at US$ 2,199 (Rs. 1,63,500 approx.), the DJI Mavic 3 Fly More Combo retails for US$ 2,999 (Rs. 2,22,985 approx.) that includes additional Intelligent Flight Batteries, extra Propellers (pair), Convertible Carrying Bag, and other essential items.
The DJI Mavic 3 Cine costs $4,999 (Rs. 3,71,690 approx.) and has 1TB storage, additional DJI 10Gbps Lightspeed Data Cable, and other essential items. These are already on sale on DJI.com.