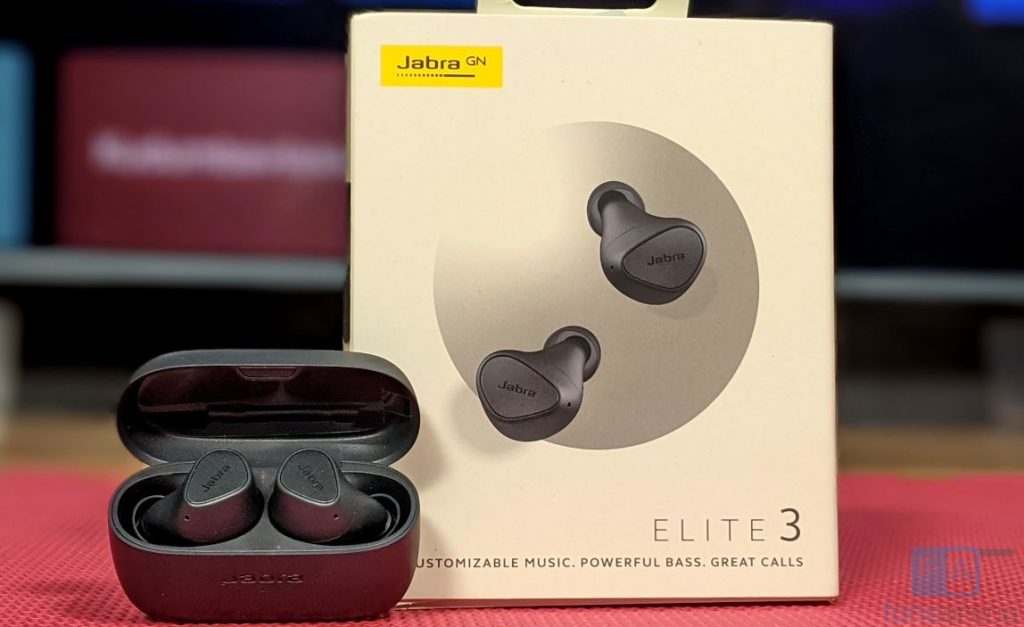 Jabra introduced its latest set of TWS earbuds that includes the Jabra Elite 3, the company's latest mid-range earbuds, in India last month. This promises a powerful sound, 4-mic call technology, noise-isolating design, rainproof durability and promises up to 7 hours battery life. Specifications look good on paper, is it worth the price? Let us find out in the review.
Box Contents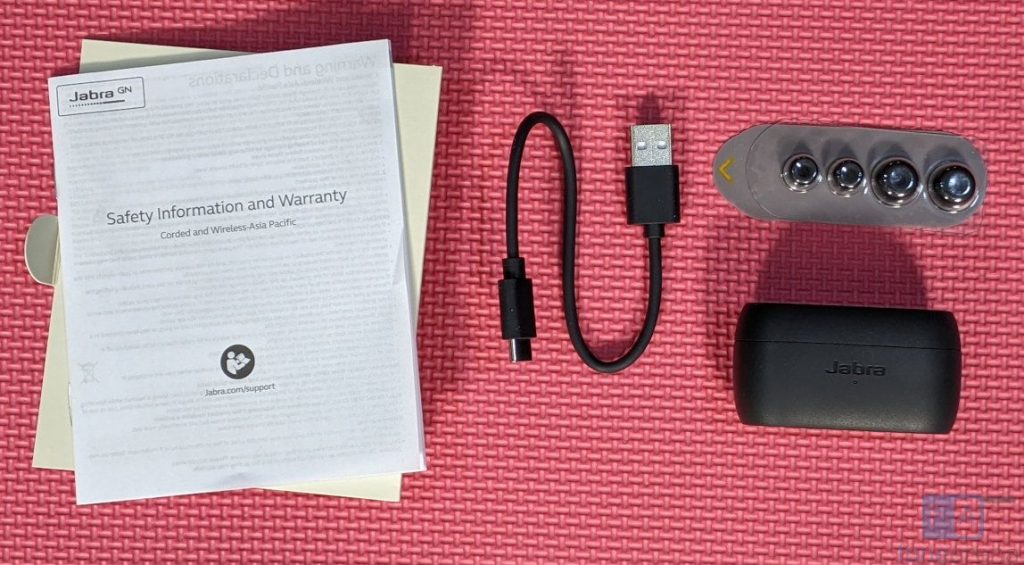 Jabra Elite 3 in Dark Grey colour
3 sets of EarGels (1 pre-installed)
USB-C to USB-A cable
Warranty and warning leaflets
Design and Build Quality
Starting with the design, the charging case has a rectangular design that measures 64.15 x 28.47 x 34.6mm and weighs 33.4g. There is a tiny LED indicator on the front below the Jabra branding. The USB Type-C port is on the back. Even though it is made of plastic, it has a smooth matte finish that doesn't attract fingerprints. We have the Dark Grey color variant, but it also comes in Light Beige, Lilac and Navy colours.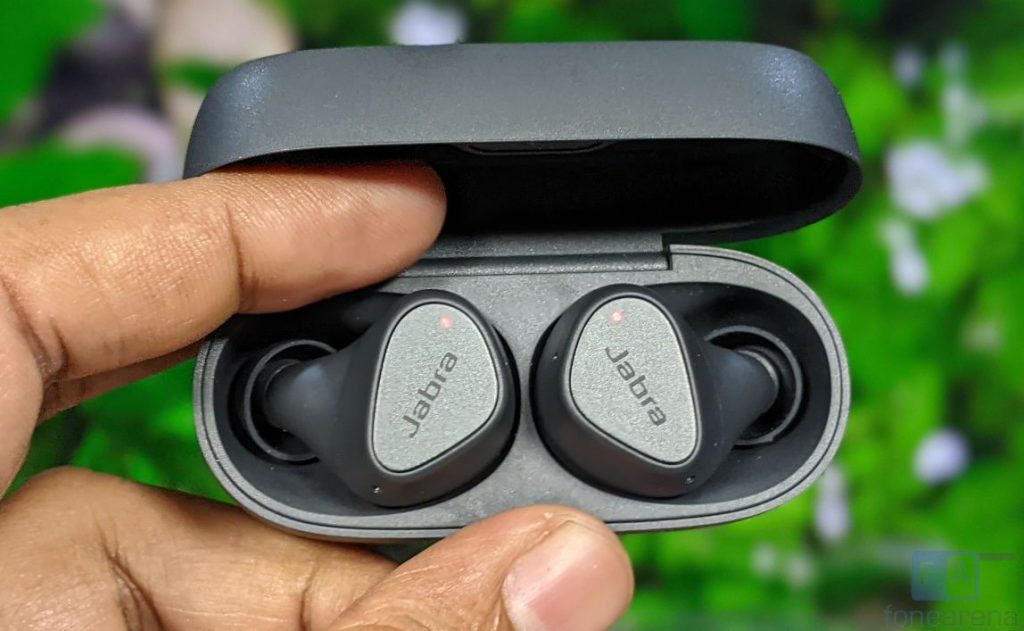 The earbuds securely attaches to the case when you place them so that they can start charging. Similar to the case, the headset also has a plastic matte finish, so they don't attract fingerprints.
You can see two microphones on the sides of each earbud. Since the earbuds have a curved design, these go well inside the ears, offering a secure fit even during strenuous workouts like running and also offer a good passive noise isolation. However, it might be irritating if you are working out or during outdoor activities like running, since these don't have any vents to let out air.
The earbuds measure 20.1 x 27.2 x 20.8mm and weigh about 4.6 grams. Instead of touch control, these have press control, so it might take some time to get adjusted to. You can see the Jabra branding on the outside. The earbuds have IP55 ratings for dust and water resistance. In addition to 1-year warranty against manufacturing defects, the company offers 2-year warranty against failure from dust and water, but you need to register it via the Jabra Sound+ app.
Connectivity, Pairing, and Controls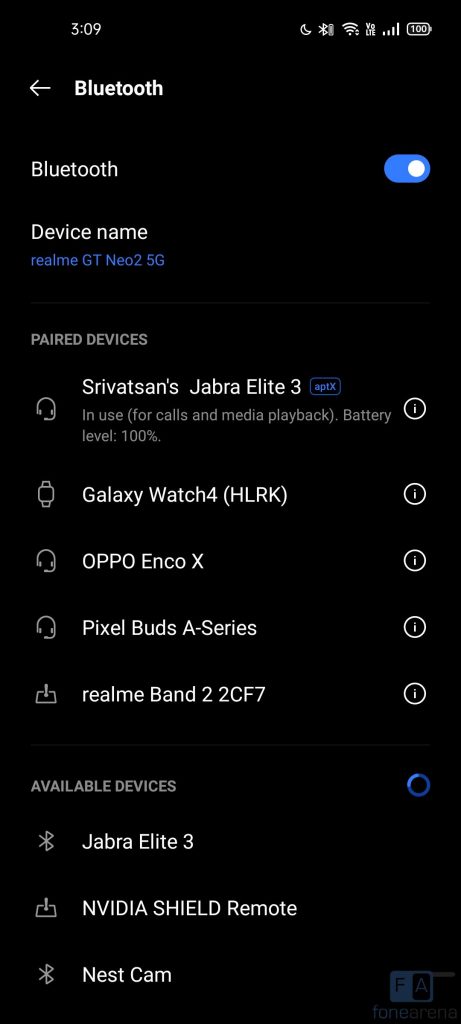 It has Bluetooth 5.2 and comes in Qualcomm aptX support, in addition to SBC. The pairing process is very easy, just remove the earbuds from the case or press the Left and Right buttons to power the earbuds on, if it's outside the case. Press and hold the Left and Right buttons simultaneously for 3 seconds until the earbud LED flashes blue. The earbuds will now be ready
to pair to your phone. Now go to the Bluetooth settings on your smartphone and select the Jabra Elite 3 from the list of available devices to complete the pairing. You can also use each earbud separately for mono mode.
It also supports Google fast pair support, which is an easy way to pair the earbuds and also links to your Google account. This works in all Android 6.0+ phones.
The press controls are easy to access, but it might take some time to get used to the controls. Since the earbuds are not connected to the case, you can turn them on or off and use it in mono mode.
Function
Left earbud (L)
Right earbud (R)
Power on
Press Once
Power off
Press simultaneously, or
press and hold either buds for 5 sec in mono mode
Play / Pause
Press Once
Answer Call / Mute/unmute
microphone during call
Press Once
End/Reject call
Double-press
Previous track
Triple-press
Next track
Double-press
Volume+ for music, calls
Press and hold
Volume- for music, calls
Press and hold
Launch voice assistant
Double-press
Hearthrough on/of
Press once when not on call
Resume last played Spotify song
Double-press when not listening to music or on a call
Play Spotify recommended song
Double-press when Spotify is open
You can't customize the controls using the app and there is no wear detection for auto play / pause, which is a bit of a bummer since there are a lot of earbuds in the price range that come with this feature.
To conserve battery, the earbuds will automatically power off when they are out of range of your mobile device for 15 minutes and are not in the charging case, or when they have been inactive for 30 minutes.
Audio Quality,  Call Performance and Noise Cancellation
The Jabra Elite 3 packs a 6mm drivers that handles high, middle and low frequencies well. It has Jabra Sound+ for Android, iOS, iPadOS and Apple Watch. The app has equalizer options – Neutral, Speech, Bass Boost, Treble boost, Smooth and Energize to choose from. Even though it doesn't have active noise cancellation (ANC), the passive noise isolation does a good job and the sound is audible in 70 or 80% even if you are outdoors.
It has aptX codec that can bring down the latency down, so these are useful especially when playing games. There are dual microphones in each headset that helps when it comes to voice clarity during calls, but it doesn't cut out wind noise. Overall, these have good audio quality and a decent call quality. There is a feature called Sidetone that enables you to hear your own voice
when you are on a call. This lets you determine how loud you are speaking, says the company. This is enabled by default during calls, but you can turn it o/off using the app.
The HearThrough feature lets you pay attention to your surroundings and engage in conversation, when not on a call, without needing to remove the earbuds. The microphones pick up surrounding sounds and transmit them to the speakers. This is a good feature.
You can use the Android default voice assistant or switch it to Alexa by downloading the Alexa app. There is also one-touch Spotify playback, which is enabled by default.
Battery Life
The earphones promise about 7 hours of standalone battery life. During my run with aptX enabled, I got 6.5 hours of battery life in 70% volume which is good. You can disable aptX if you need even better battery life. It takes 3.5 hours to charge the earbuds fully, but there is fast charge support that lets  you charge the earbuds for 10 minutes to get 1 hour of playback, but fast charging the earbuds requires the case to have minimum of 30% battery.
With the charging case, it promises up to 28 hours of battery life. I got about 25 hours or slightly over 3 additional charges wit aptX.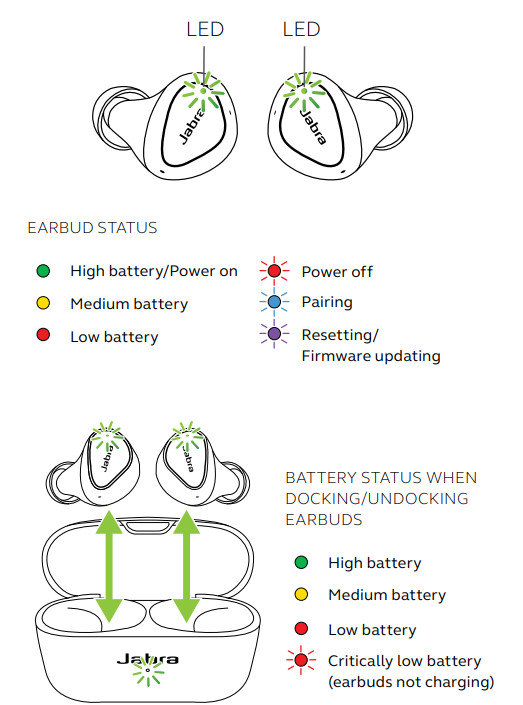 The LED lights in the case indicate that the remaining battery, both in the case and the earbuds.
Conclusion
Overall, the Jabra Elite 3 is a decent Bluetooth true wireless earbuds for the price of Rs. 6,999. It has a lightweight, compact design with IP55 weather-resistant rating against dust and water, offers good audio quality, good battery life, comes with aptX, and the call quality is decent as well. It could have offered ANC for the price, since there is a heavy competition in the price range. The Jabra Elite 3 is available from Amazon.in at an offer price of Rs. 5499.
If you can spend a bit more and need ANC, the Jabra Elite 75t is available from Amazon.in at an offer price of Rs. 7,999, which is a good deal.
Pros
Bluetooth 5.2 with aptX
Good audio quality
Decent call quality
IP55 ratings with 2-year warranty against failure from dust and water (Registration needed)
Good battery life
Cons
No Wear Detection for autoplay / pause
Controls are not customizable
Some offer ANC in this price range