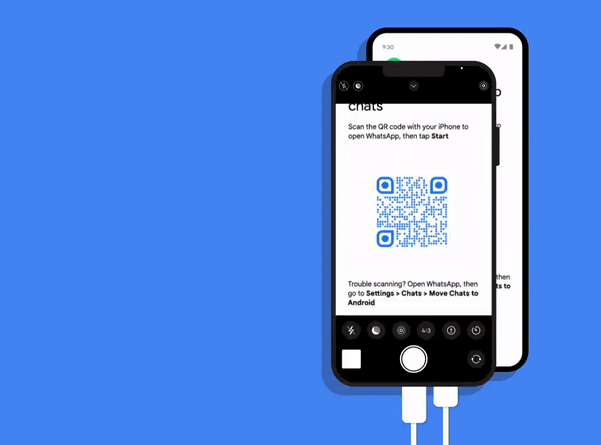 WhatsApp officially started rolling out the ability to move WhatsApp history from iOS to Android last month, starting from Samsung devices running Android 10 or higher. At that time, WhatsApp said that that feature will be available for more Android devices soon.
Today, Google has announced that starting today, this feature is available for Pixel phones running Android 12 and other Android phones.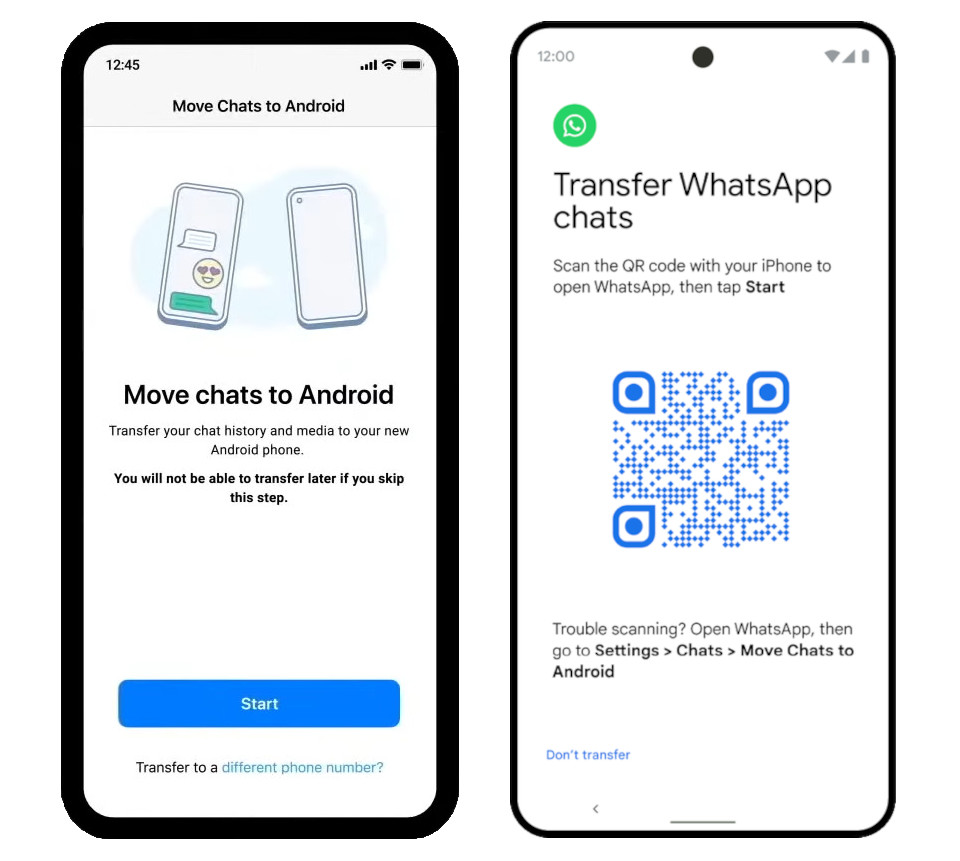 How does it work?
Use the USB-C to Lightning cable to iPhone and Android smartphone
When prompted while setting up the new Android device, scan a QR code on the iPhone by going to WhatsApp Settings ⇾ Chats ⇾ Move chats to Android
Press start to move all your conversations, media and more over to the new device
This transfer capability will also be available on new smartphones that launch with Android 12, but the OEMs have to add this feature.  However, it is still not possible to migrate the chat history from Android to iOS, and WhatsApp is said to be testing it.
Regarding the new feature, Google, said:
We worked closely with the WhatsApp team to build a new set of capabilities, all designed to make it easier to switch from iPhone to Android and take your WhatsApp history with you.

Our team has worked hand-in-hand with WhatsApp to ensure your data remains protected throughout the transfer process, so no one else can ever access your WhatsApp information and files. Your WhatsApp chat history will simply be copied from your iPhone to your new Android phone, and we'll automatically make sure you don't receive new messages on the old device while the transfer is in progress.