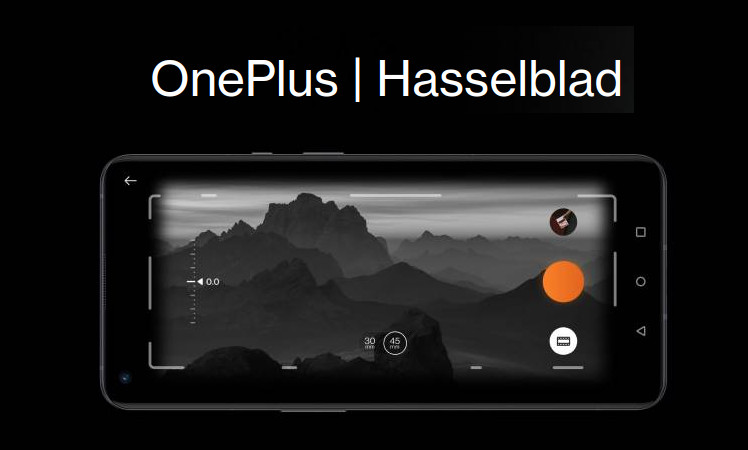 OnePlus has launched a new XPan Mode for its OnePlus 9 series phones – 9 and the 9 Pro. Co-developed with its strategic camera partner, Hasselblad, the XPan Mode allows users to recreate the classic experience of the unique Hasselblad XPan camera in a smartphone.
OnePlus said that the XPan Mode on the Hasselblad Camera for Mobile has been designed to replicate the experience of using Hasselblad's XPan camera, which provided the advantages of the 35mm format together with the ability to swiftly switch to full panorama format without having to change the film.
Key features of the XPan Mode on OnePlus 9 and 9 Pro
30mm and 45mm focal lengths reminiscent of two classic lenses on the original Hasselblad XPan camera meticulously recreated for a true Hasselblad XPan experience.
Aspect ratio of 65:24, the same as the original Hasselblad XPan camera. Images are cropped from the 48MP main camera and 50MP ultra-wide camera instead of the default 12MP mode. The result is a high-resolution image, over 20MP. XPan images feature 7552 × 2798 resolution on 30mm and 7872 × 2916 resolution on 45mm.
Two film simulation profiles for XPan Mode – Color mode optimized with Hasselblad, giving it a rich and realistic color profile and a unique black and white mode, alluding to the tone and style of a classic black and white film used in XPan cameras.
In XPan Mode, once the shutter is pressed, the frozen picture will first be presented as a negative film developing into the image to be saved on your phone. This is reminiscent of the traditional film camera and pays homage to the ritual of film development.
Image Quality Optimization in the OTA
OnePlus said that it has also improved the overall image quality in the OnePlus 9 series with upcoming OTA update that will also bring the XPAN mode. At the same time, the company will continue to gather input from the users and improve the camera system in these phones. Check out the details below.
Image quality optimizations:

Optimize HDR frame retrieving algorithms and reduce noise in multiple scenes

Camera experience optimization

Improve the success rate when shooting moving objects.
Improve the fluency of the camera preview and optimize the shutter lag in some scenarios.
Update the memory optimization solution and reduce the launch time of the native camera app by up to 50%.