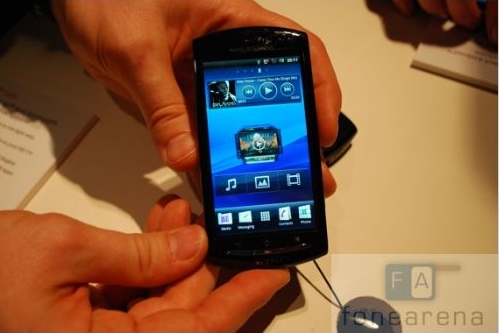 Looks like the Sony Ericsson XPERIA NEO which was supposed to hit Europe this month has been delayed to July due to the destruction caused by the Japanese earthquake. Also the ARC and PLAY which hit stores recently are facing supply issues.
Here is the press statement from Sony Ericsson on the matter
As Sony Ericsson continues to assess the impact of the situation in Japan on its business, we have communicated to our operator customers and distributors that some volume of Xperia arc, Xperia PLAY and Xperia neo phones has been affected. Xperia neo has already been introduced to the marketplace in limited quantities. However, due to supply chain disruptions resulting from the situation in Japan, we have shifted the timing of Xperianeo's broader launch and it is now planned for early Q3.

We will address this topic at the time of our Q1 financial results announcement call that is scheduled for April 19, 2011.
Interestingly Flipkart still has the device for Pre-order in India with a delayed release date of May 1st week. If you are waiting to grab the ARC and PLAY , go grab one soon before the stocks run out.