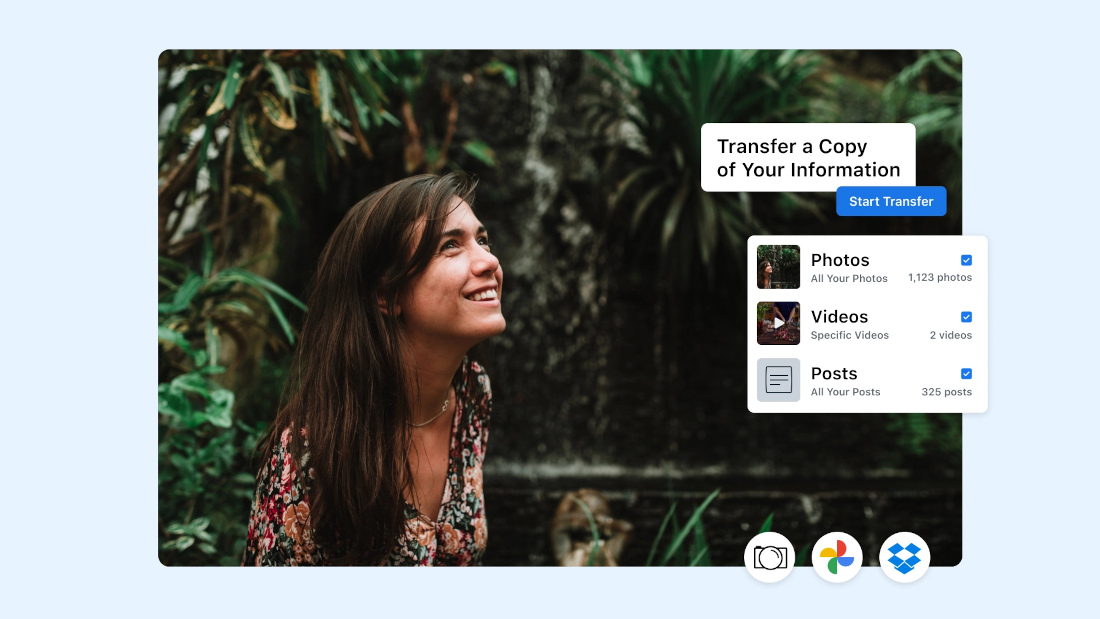 Facebook has introduced a number of updates to their Transfer Your Information (TYI) tool that improves upon the user experience, adds two new supported destinations, a new data type and more.
Facebook first introduced a version of this tool back in early 2020, and originally supported transferring media to a user's Google Photos account. Since then, they have expanded upon the tool, adding support for new destinations such as Dropbox and Koofr. With this redesign, they are further expanded the list of supported destination such as Photobucket and Google Calendar, and even adding a new data type – Facebook Events.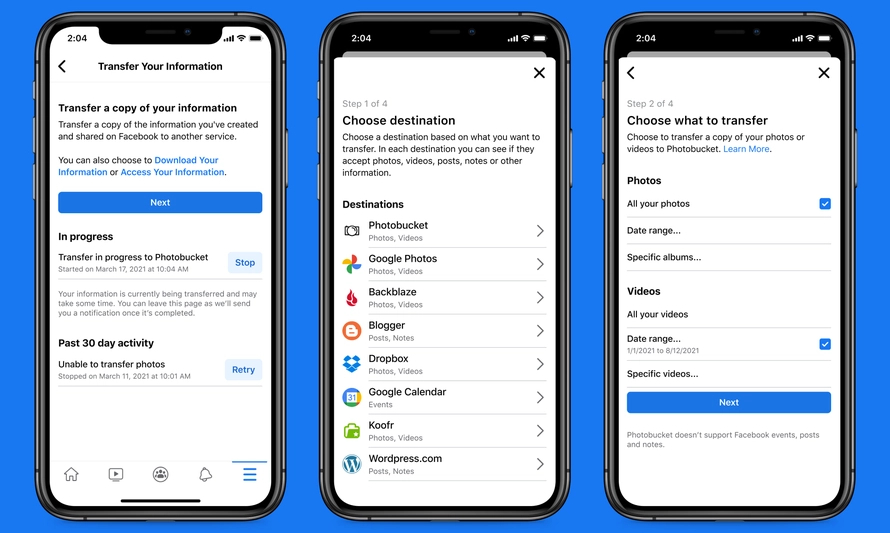 Over the last few months, Facebook has been reworking the tool from the ground up to make it easier for users to transfer their data to other services. These changes include:
Users can now more easily see what destinations and what data types are supported
Greater transparency around the status of each transfer, including making it easier to retry certain transfers
The ability to simultaneously start multiple data transfers for one destination
Filters that allow people to more precisely select the data they want to transfer
To access the tool, open Facebook on a desktop browser, go to Settings → Your Facebook Information → Transfer a copy of your information.