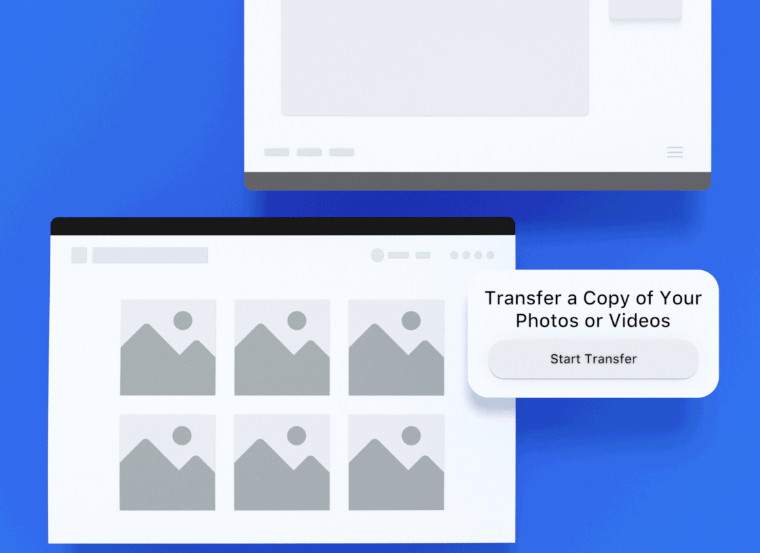 Back in June, 2020, Facebook began the worldwide rollout of their media transfer tool for users who wished to transfer their images and videos from their Facebook account over to Google Photos. They have now expanded the tool to support transfer to Dropbox and Koofr.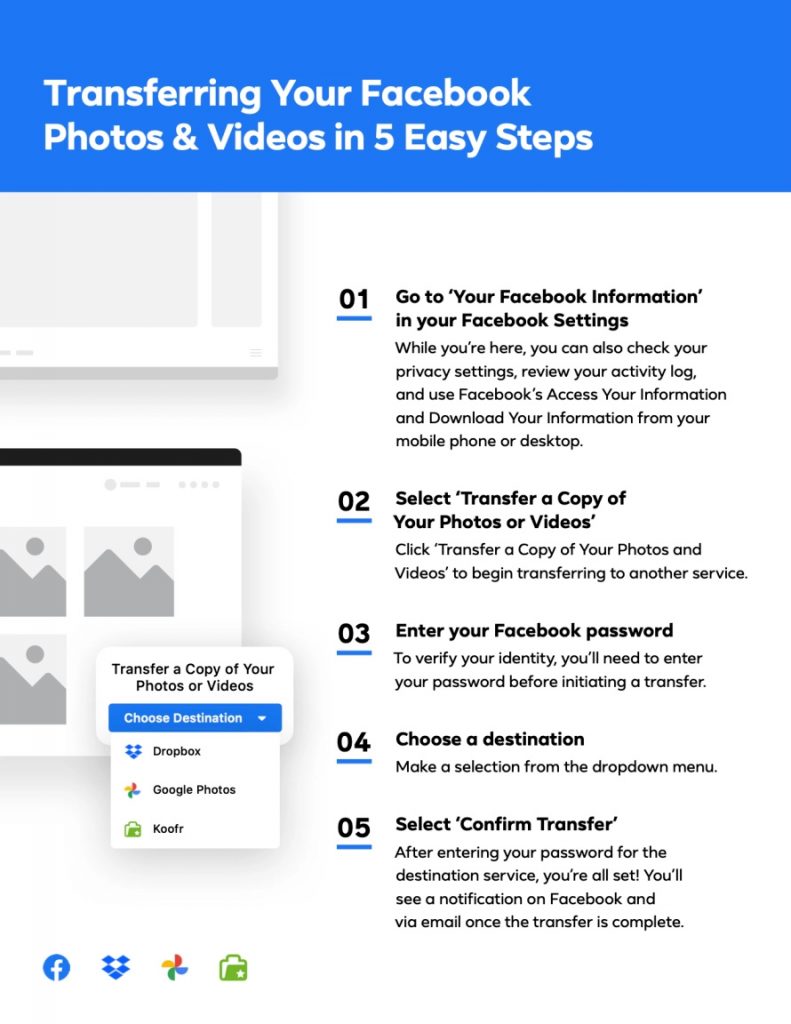 Accessing the tool is quite simple. Go to the "Your Facebook information" found inside your Facebook Settings. Select the "Transfer a copy of your photos and videos" option and then select the destination. Previously, users were only able to transfer their Facebook media with just Google Photos, and now the option of Dropbox and Koofr has been added. The tool will be expanded globally to everyone.
As usual, Facebook promises the entire process is optimized for privacy, security and utility, with features like encrypted data transfer, password verification and more. This media transfer tool is part of Facebook's Data Transfer Project, which aims to make it easier to transfer data between various consumer services.