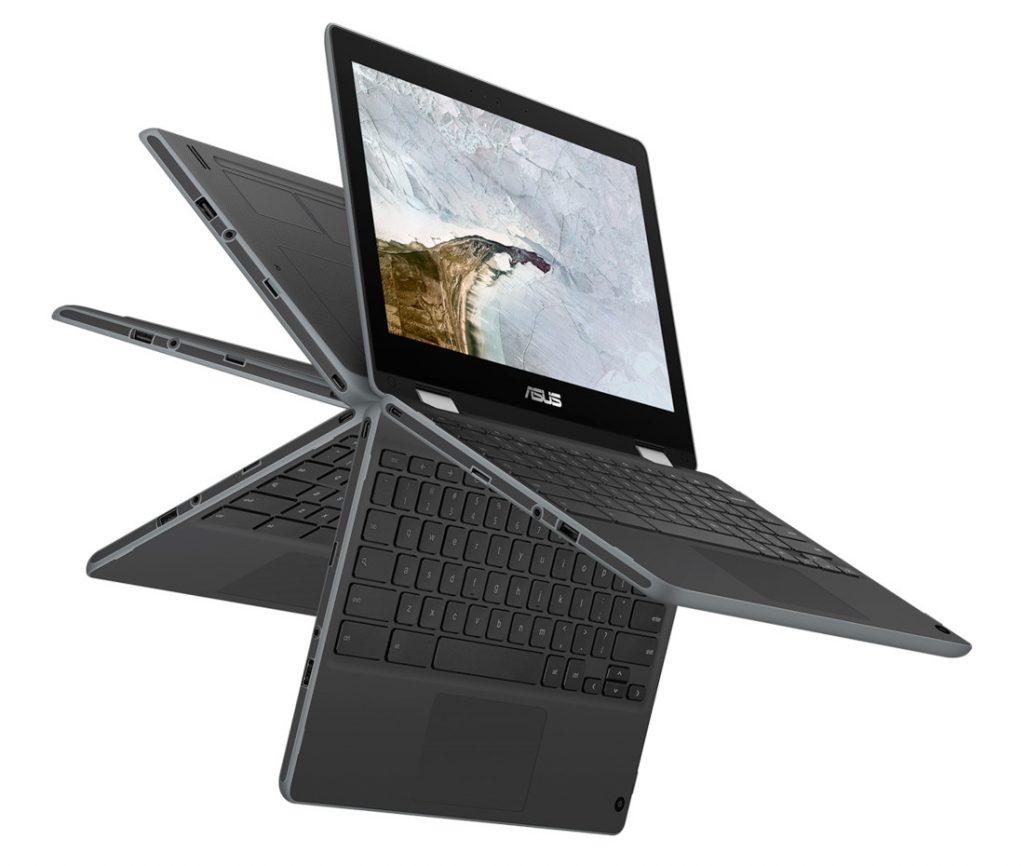 Even as supply shortages continue to cause problems for the consumer electronics industry worldwide, the global Chromebooks and tablets market both recorded growths in Q2 2021 when compared to Q2 2020. The Chromebook market shipped 12.3 million units, while the tablet market shipped 40.5 million units.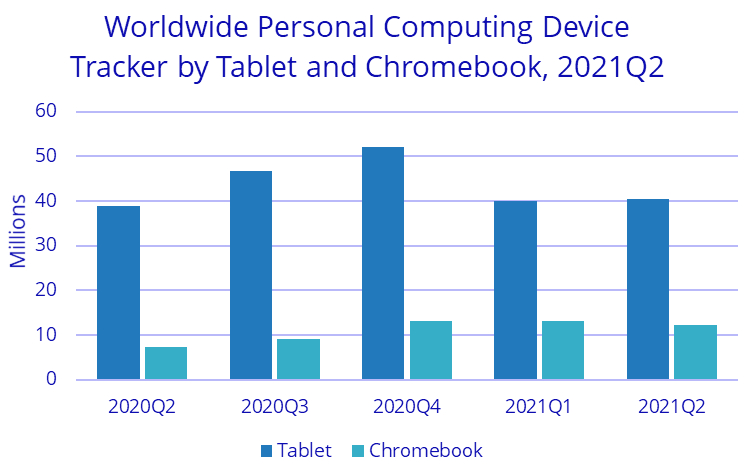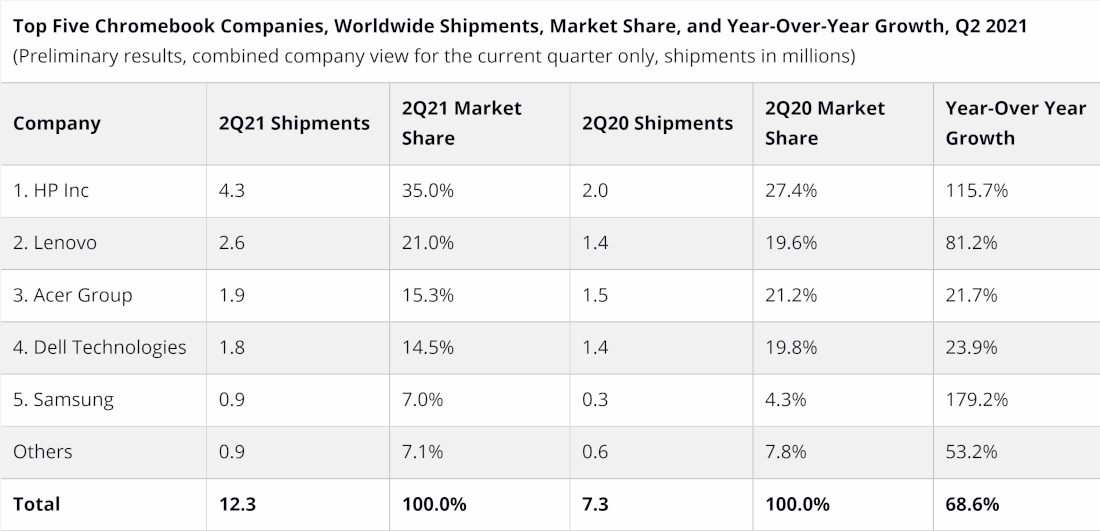 The Chromebook market continued to witness a strong 68.6% YoY growth, and in the lead was HP with 4.3 million units and a market share of 35%. In second place was Lenovo with 2.6 million units shipped during the quarter, and in third place was Acer with 1.9 million units. Dell and Samsung held the 4th and 5th place respectively, with 1.8 million units and 0.9 million units shipped respectively.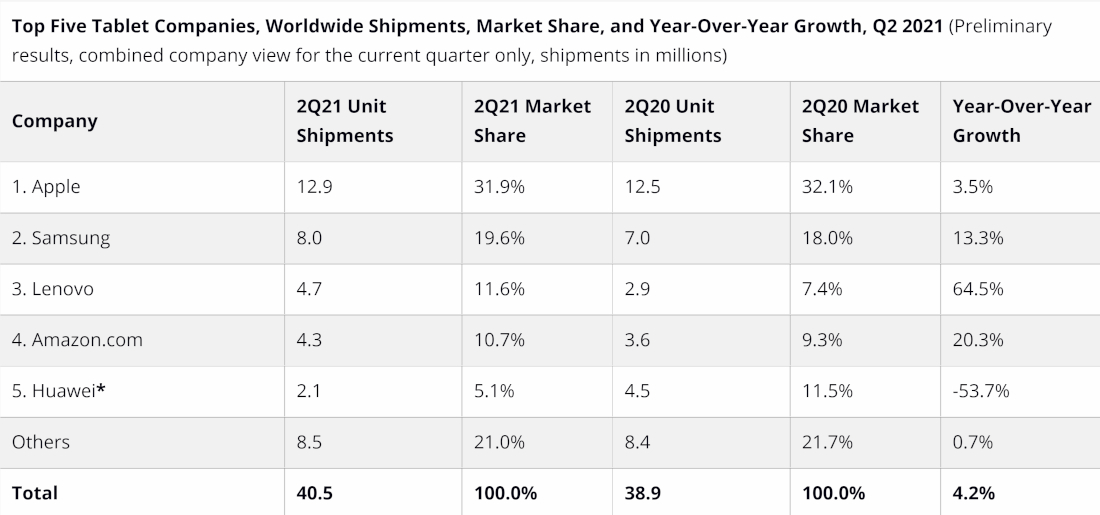 The worldwide tablet market grew at a much slower 4.2% YoY, with Apple continuing to lead the market. It shipped a total of 12.9 million units and had a market share of nearly 32%. Samsung and Lenovo took the next two spots with 8 million and 4.7 million units sold respectively. Amazon and Huawei took the 4th and 5th place respectively.
Commenting on the report, Anuroopa Nataraj, senior research analyst with IDC's Mobility and Consumer Device Trackers said:
Opportunities in the education market are still ample for both tablets and Chromebooks. Online learning has gained rapid traction and has pushed forward the digital revolution in the learning space. While there isn't a single solution globally, many emerging markets continue to ramp up use of Android tablets while schools in some developed markets like the USA and Canada lean more toward Chromebooks. That said, there has also been a recent uprising of Chromebooks in areas of Europe, as well as a few Asian countries as schools start opening up to platform change.