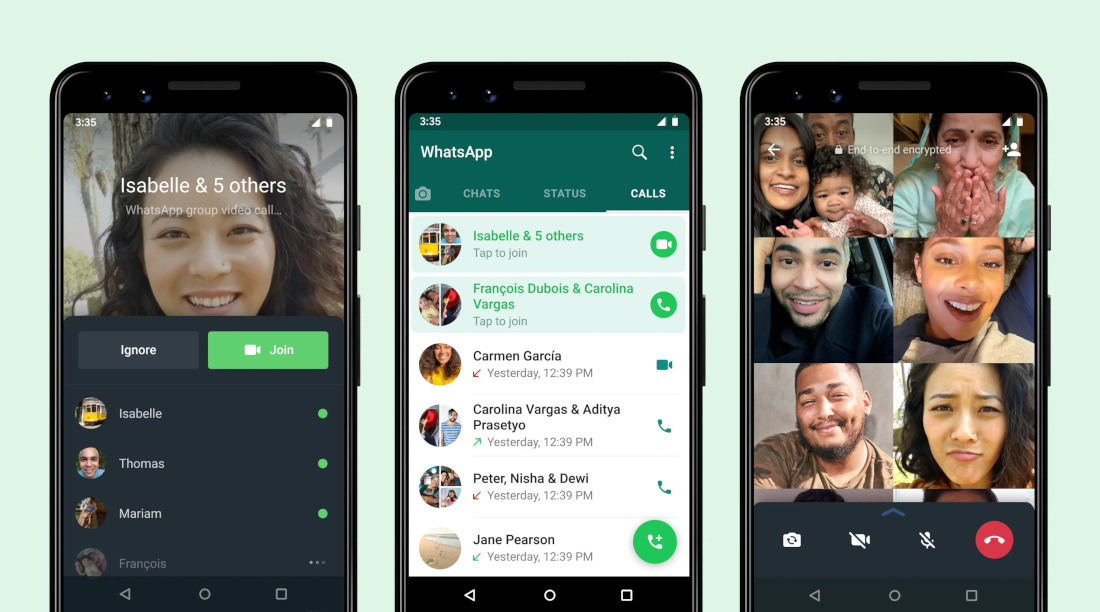 Missing out on a group video calls with your friends and family is not a great feeling. To solve this, WhatsApp has released a new update that will allow users to join existing calls and also rejoin ongoing calls if they momentarily leave.
Previously on WhatsApp, when a group member initiated a call, other group members could only join till WhatsApp kept ringing. Once the ringing is completed, users had no way of joining the ongoing call.
Once the new update rolls out, ongoing calls will be shown in the 'Calls' tab till it's active, and group members will be able to join the call anytime. According to WhatsApp, "Joinable calls reduce the burden of answering a group call as it starts, and brings the spontaneity and ease of in-person conversations to group calling on WhatsApp."
When joining the call, users can also see an info screen to see who is on the call, and who has been invited but not yet joined.
The update is rolling out to all WhatsApp users starting today.