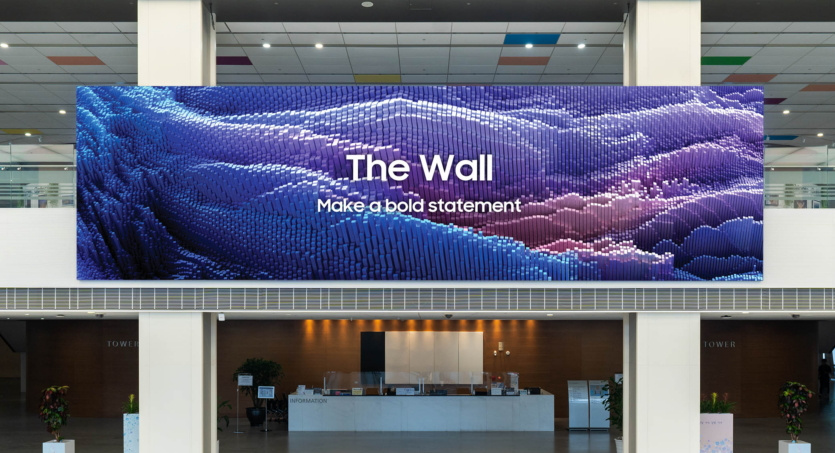 Samsung first introduced their large format MicroLED display, called The Wall, back in December 2019 in India. Since then, Samsung has updated the technology with various upgrades and now they have released their 2021 The Wall TVs in markets globally.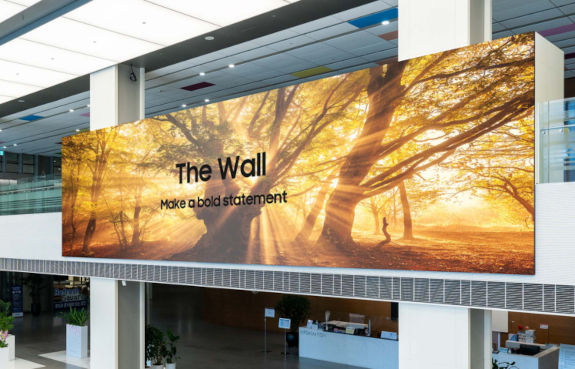 The 2021 models of The Wall can be configured up to a massive 1000-inch panel, with an 8K resolution at a 120Hz. Another supported configuration is up to a 16K resolution with a 15,360 x 2,160-pixel arrangement. The models have new wireless docking connections and a bezel-less design, and it can be installed in various positions such as concave, convex, ceiling, hanging, inclined and L-type.
Powering the display is a new Micro AI Processor which comes with a whole host of AI upscaling and deep learning technologies to provide the best picture quality possible. Other features include 1,600 nits peak brightness, Ultra Chroma technology, Micro HDR and Micro Motion features.
The Samsung's 2021 The Wall is available in select markets around the globe starting today.
Commenting on the launch, Hyesung Ha, Senior Vice President of Visual Display Business at Samsung Electronics said:
Samsung is dedicated to creating the most innovative displays for those at the forefront of video creation and brand experiences. The 2021 The Wall is our most immersive and versatile display yet, giving businesses complete control to create their dream environments.