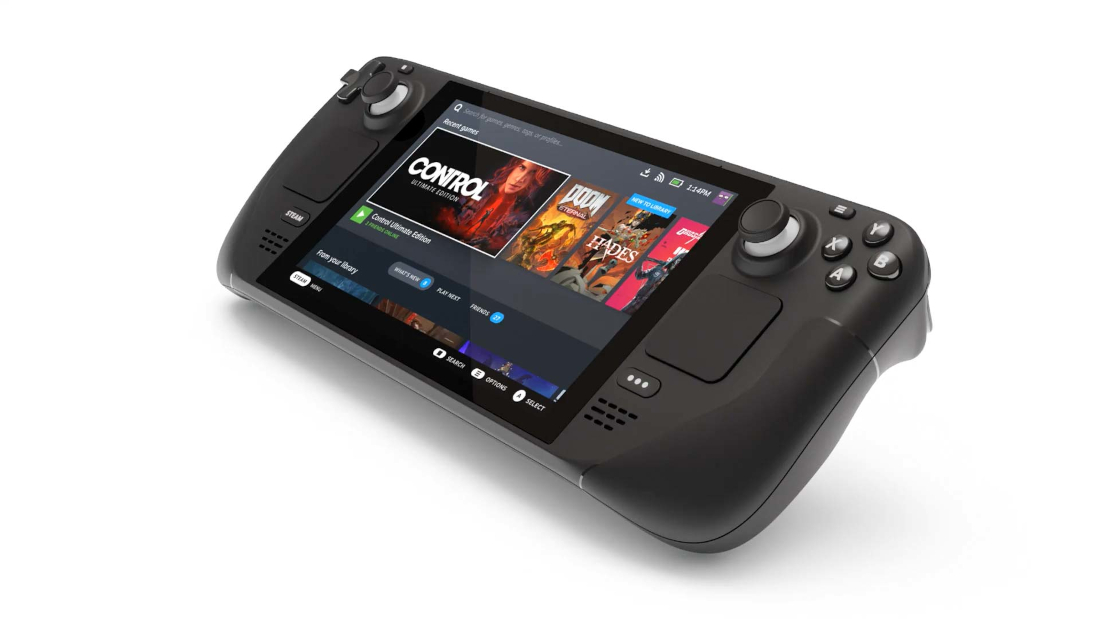 Valve, the developers behind the online game store Steam, has unveiled a new portable, handheld gaming PC called the SteamDeck. It features a custom designed AMD APU with a Zen 2 based CPU and RDNA 2 based GPU, 7-inch touchscreen display, and a wide-variety of inputs ranging from thumbsticks, triggers, grip buttons and touchpads.
According to Steam, the Steamdeck is capable of playing AAA titles, and out-of-the-box it runs a new version of SteamOS that is optimized for a handheld gaming experience. Once a user logs in, the Steamdeck will synchronize with their existing PC steam library, and through the Proton compatibility layer, users can play any game without needing developers to port the game.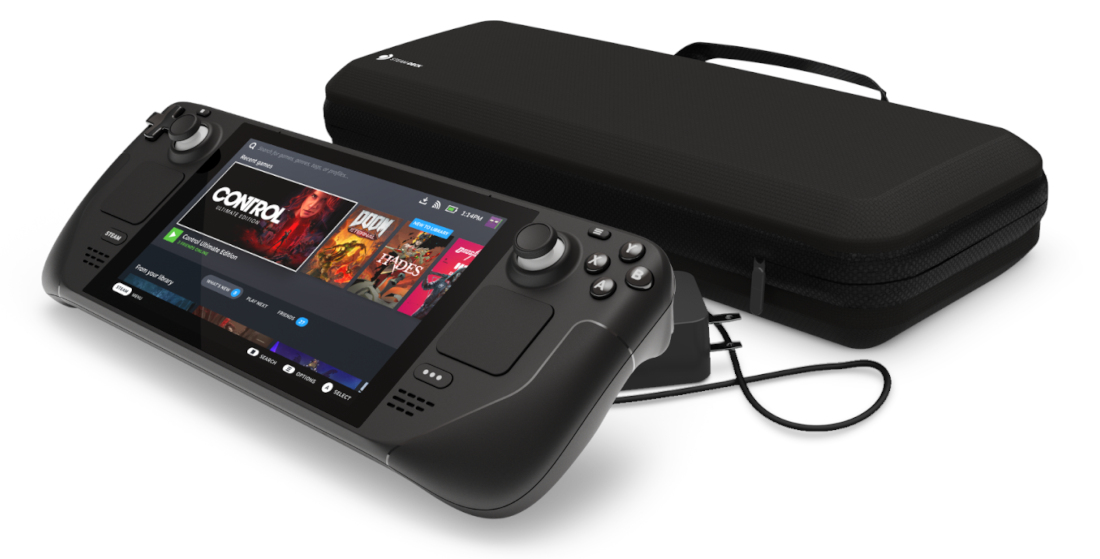 It has an ergonomic design with a wide variety of controls and inputs, including thumbsticks, triggers, grip buttons, trackpads and of course a 7-inch touchscreen. The Steamdeck also supports a USB-C dock that is sold separately, with which users can connect USB peripherals, and connect to an external display.
The specifications of the Steamdeck are as follows:
Specifications
Steamdeck
Processor
AMD APU
CPU: Zen 2 4c/8t, 2.4-3.5GHz
GPU: 8 RDNA 2 CUs, 1.0-1.6GHz
APU power: 4-15W
RAM
16 GB LPDDR5 RAM
Storage
64 GB eMMC (PCIe Gen 2 x1)
256 GB NVMe SSD (PCIe Gen 3 x4)
512 GB high-speed NVMe SSD (PCIe Gen 3 x4)
Display
7-inch touchscreen optically bonded LCD panel,
1280 x 800px resolution, 60Hz, 400 nits brightness typical
Controls and Input
A B X Y buttons, D-pad L & R analog triggers, L & R bumpers, View & Menu buttons, 4 x assignable grip buttons,
2 x full-size analog sticks with capacitive touch, 2 x 32.5mm square trackpads with haptic feedback.
Audio
Stereo with embedded DSP, Dual microphone array,
3.5mm stereo headphone / headset jack,
Multichannel audio via DisplayPort over USB-C
Connectivity
Bluetooth 5.0, Dual-band Wi-Fi
Battery
40Whr battery
Input
45W USB Type-C PD3.0 power supply
Expansion
UHS-I supports SD, SDXC and SDHC
Size
298mm x 117mm x 49mm
Weight
Approx. 669 grams
Operating System
SteamOS 3.0
The Steam Deck will become available from December 2021 in 4 regions, namely United States, Canada, European Union, and the United Kingdom priced starting at $399 (Rs. 29,760 approx.).