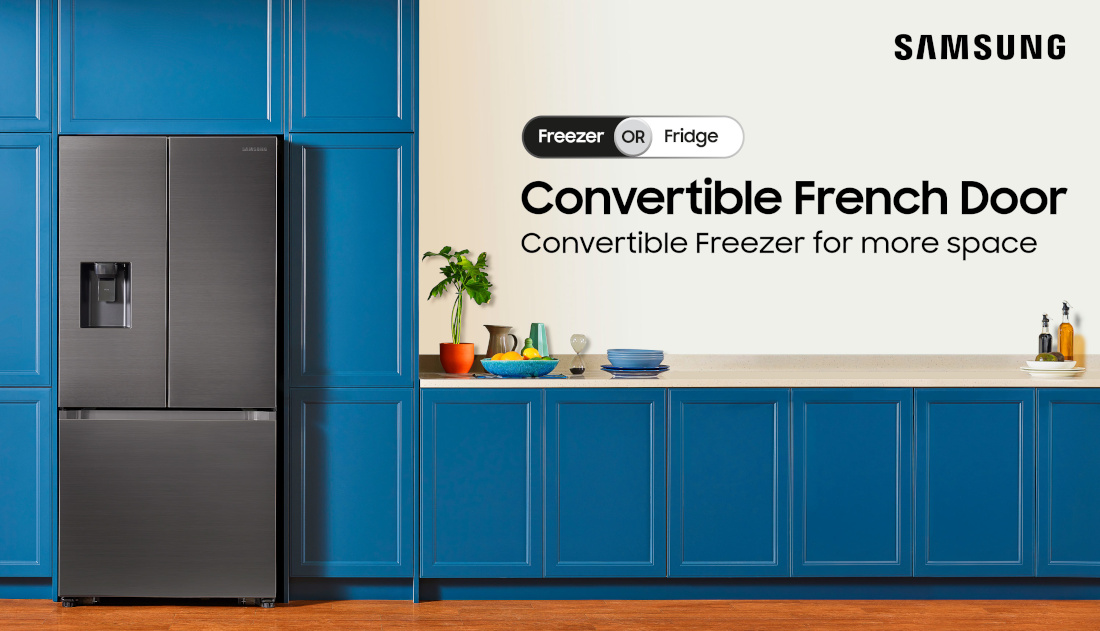 Samsung has launched their new 2021 range of 3-Door Convertible French Door Refrigerators in India. These large capacity refrigerators feature their Twin Cooling Plus technology, Power cool and freeze technology, Minimal Water Dispenser and more.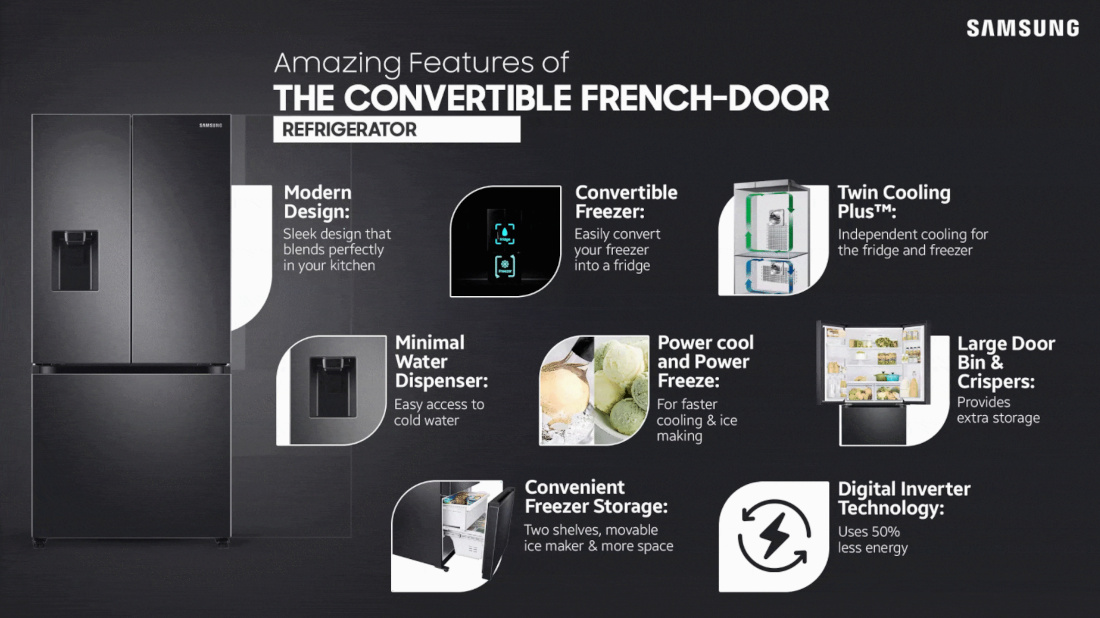 The highlight feature of these convertible refrigerators is the ability to convert the freezer into a fridge, which gives users with more capacity when needed. With Twin Cooling Plus technology, the refrigerator has two separate evaporators for the fridge and freezer to minimize temperature fluctuation and maintains a higher humidity that preserves food for longer.
For really fast cooling, they come with power cool and freeze technology, and they have in-built water tank of 4L capacity, allowing users to get chilled water without needing to open the fridge. Other features include a 21.7L large crispers, bigger door bins and convenient freezer storage with two shelves and movable ice-maker.
The 580L French Door Refrigerator will be available at a starting price of Rs. 89,990 while the 579L French Door Refrigerators will be available at a starting price of Rs. 95,990, and both models will be available for purchase from Samsung.com, and retail stores across India.
Commenting on the launch, Raju Pullan, Senior Vice President, Consumer Electronics Business, Samsung India said:
Indian consumers look for refrigerators that complement their modern kitchens and offer more storage space while being energy efficient. The new French Door Refrigerators give consumers the flexibility to manage refrigerator storage as per their convenience with the convertible option. As consumer preferences are changing to suit the current environment, we at Samsung remain committed to bring innovations that help improve the lives of our consumers. We are confident that the French Door Refrigerators will strengthen our market leadership in the Side-by-Side category.