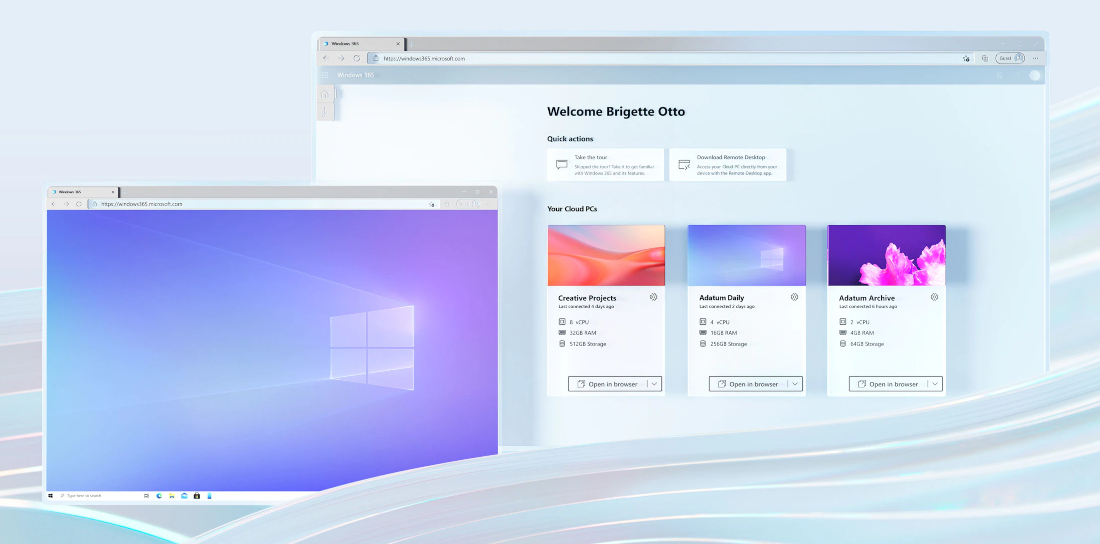 Microsoft has taken the next big step for their Windows operating system, with the introduction of their first-ever cloud PC service called Windows 365. The service will be available to businesses of all sizes and will enable streaming a version of both Windows 10 and Windows 11, once it's launched, through a browser.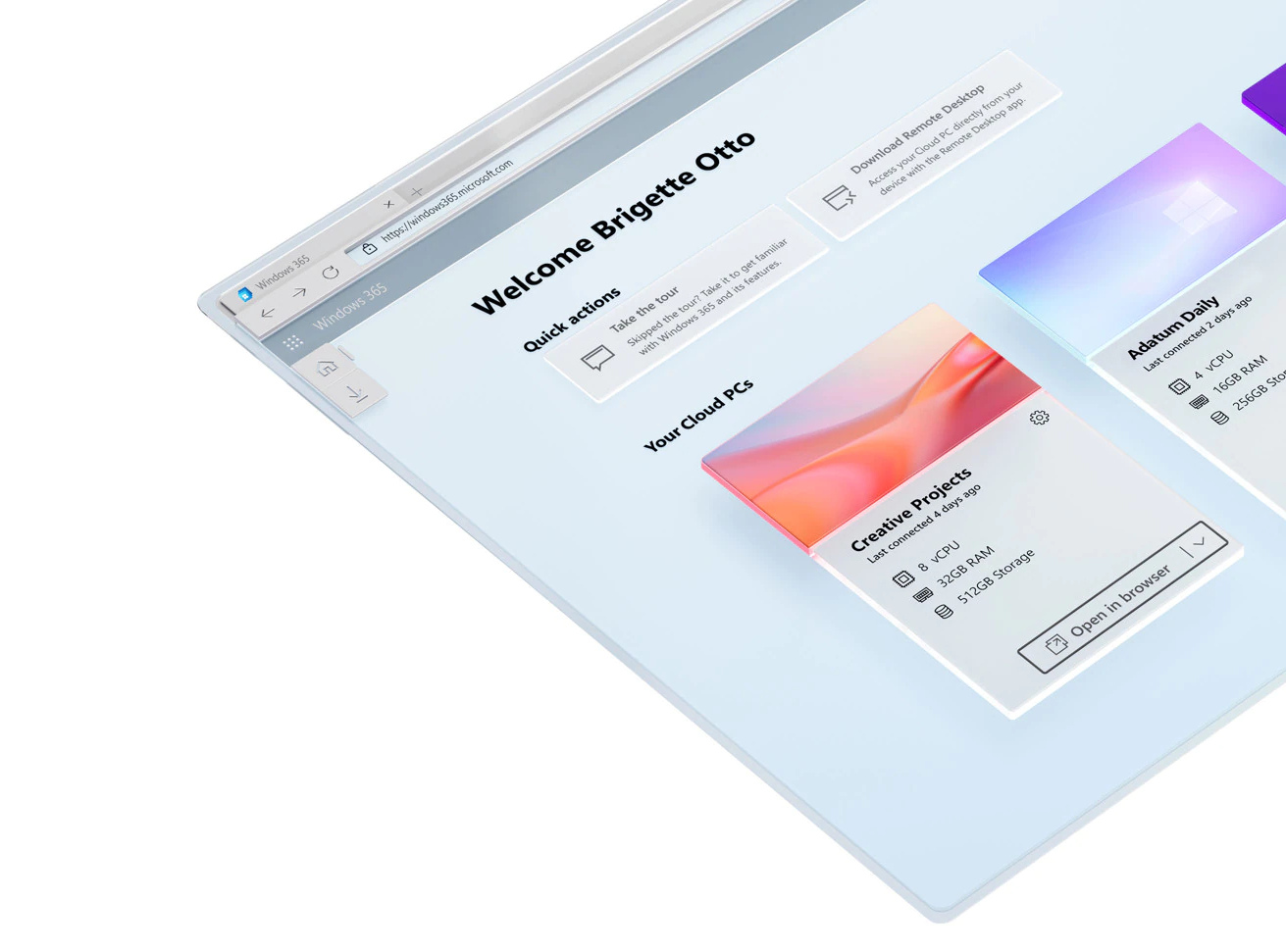 Running a personal cloud PC with Windows 365 comes with many advantages, starting with instant-on boot. From here, users will be able to stream their applications, tools, data and settings from the cloud across any device, and they require no prior knowledge about virtualization either. Since it runs on the cloud, IT can also quickly scale processing power and storage up or down based on the need, which is very useful for businesses.
The deployment, update and management process is also very simple with Windows 365, allowing IT to easily procure, deploy and manage Cloud PCs for their organization. Another advantage with cloud computing is security, as the information is not stored on the device, instead it's stored safely in the cloud.
Windows 365 will be generally available to businesses of all sizes starting on August 2, 2021, and will follow a per-user monthly subscription based model. Microsoft has not revealed the exact pricing information at the moment, however.
Commenting on the launch, Satya Nadella, chairman and CEO, Microsoft said:
With Windows 365, we're creating a new category: the Cloud PC. Just like applications were brought to the cloud with SaaS, we are now bringing the operating system to the cloud, providing organizations with greater flexibility and a secure way to empower their workforce to be more productive and connected, regardless of location.