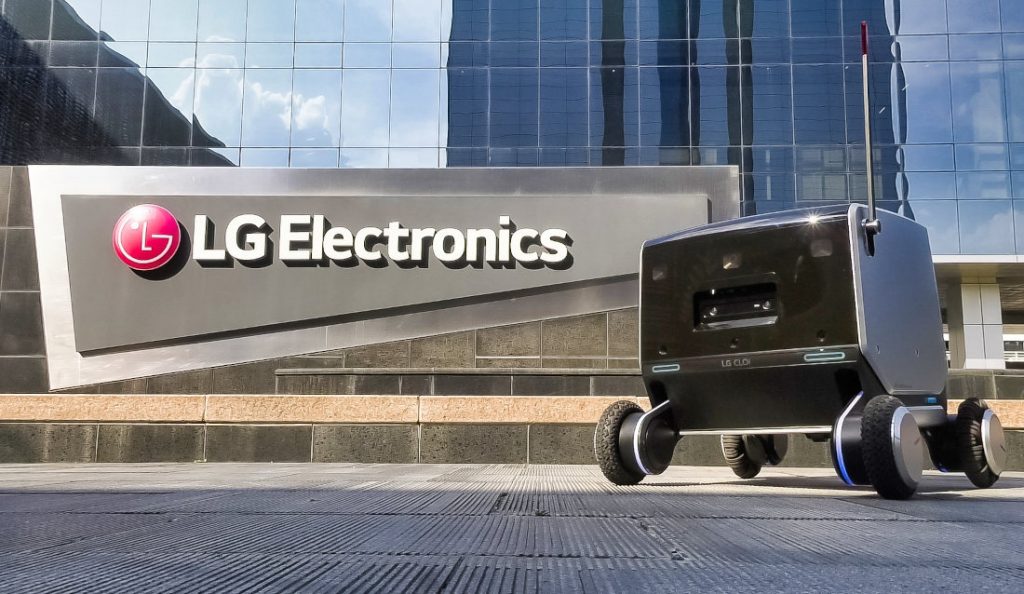 LG Electronics at the ongoing 18th International Conference on Ubiquitous Robots in Gangneung, Gangwon-do, South Korea introduced its indoor and outdoor integrated delivery robot. LG said that it is expected to lead the faster-growing delivery robot market and promote its robot technology leadership as demand for non-face-to-face services increase.
The robot can move freely without restrictions indoors or outdoors. Distance between the four wheels of the robot can be adjusted as the terrain changes, and it moves in an optimized driving mode. Even if there is an obstruction while driving or the ground is somewhat irregular, the robot can move with reduced vibration.
Earlier, LG commercialized an indoor delivery robot and introduced a pilot service for an outdoor delivery robot. The delivery robot plans to be pilot-operated at the end of this year after thorough verification. When the robot is commercialized, it is expected that various tasks performed to deliver goods will be simplified, leading to a different level of logistics innovation.
LG established the 'LG Boston Robotics Lab' in Boston, USA last year. Here, in collaboration with Professor Sangbae Kim of the Department of Mechanical Engineering at the Massachusetts Institute of Technology (MIT), the company is developing next-generation robot technology with physical intelligence.