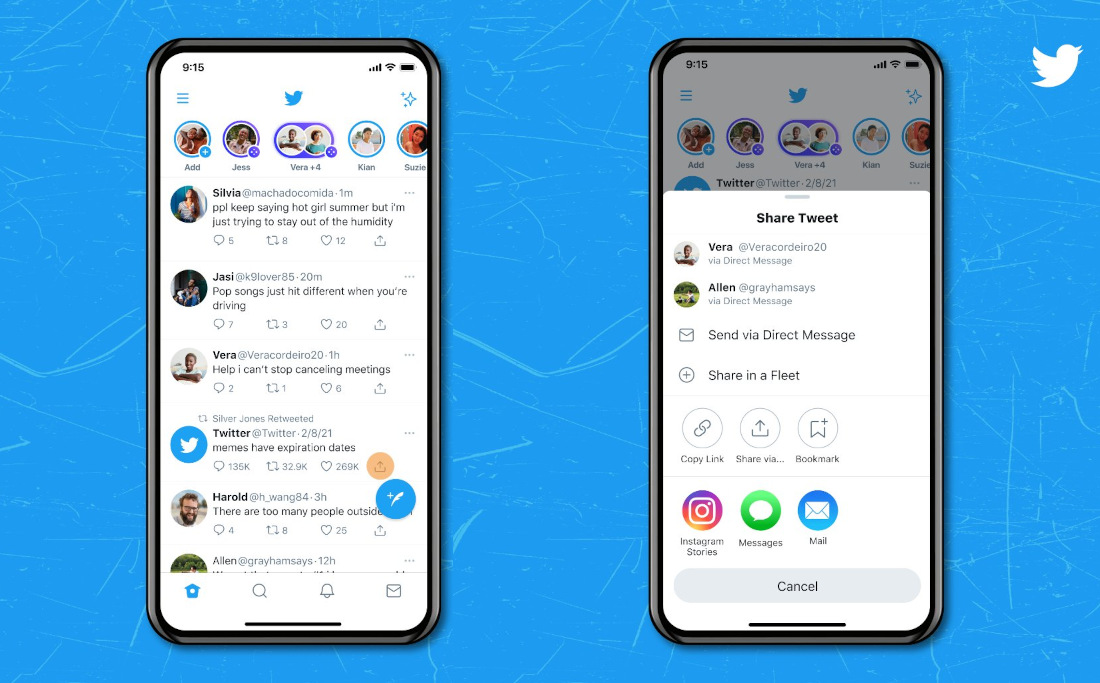 Last year, Twitter introduced a feature that allows users to directly share their tweets in Snapchat and Instagram Stories. While support for the feature was rolled out for Snapchat, sharing to Instagram was only being tested with a limited set of users. Now, the feature is rolling out to all Instagram users for iOS.
It is quite common these days to see some tweets go viral, and often times, they are screenshotted and posted on Snapchat and Instagram stories. While this is okay for the most part, there can be issues with the formatting, poor cropping and the placement of the screenshot that leads to a less than ideal experience.
To solve this, Twitter introduced the ability to turn a tweet into a sticker, which can then be shared directly in Snapchat and Instagram. Simply click the Share button on a tweet, select Instagram Stories and from there, users can resize/reposition the Tweet sticker before posting.
The feature is helpful for both users and Twitter. Users now have a nice, clean way of sharing tweets on their Instagram stories, and Twitter has a link between the Instagram Story and their own platform, which could lead to more users coming to Twitter.
Snapchat users have enjoyed this feature for more than half a year, and now all Instagram users on iOS can use this feature. There is no information yet on when the feature will be supported on Android, though.