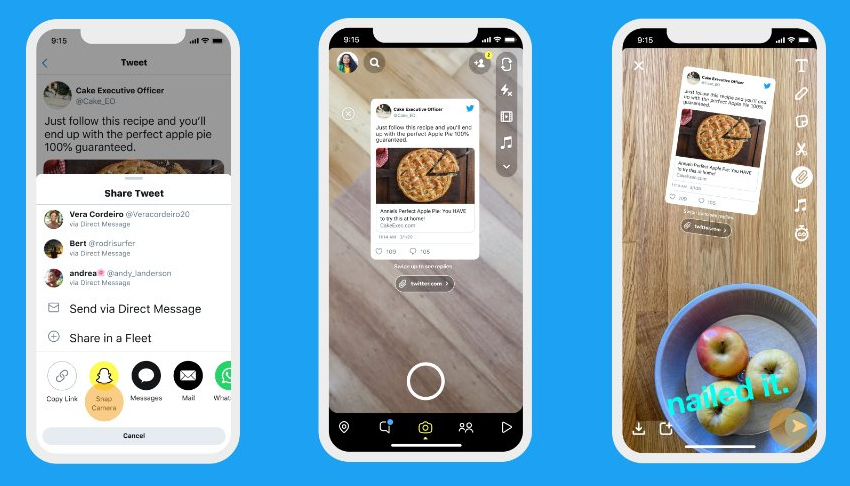 Sharing posts and texts from one platform to another is quite a popular trend right now, especially sharing screenshots of tweets to Instagram and Snapchat. So Twitter went ahead and made it possible to natively share tweets to Instagram Stories and Snapchat, simplifying the process for everyone.
Adding native support for sharing tweets to both Instagram and Snapchat could work out very well for Twitter. Previously tweets that were shared were via screenshots, which could sometimes be poorly cropped and did not directly link to the tweet itself.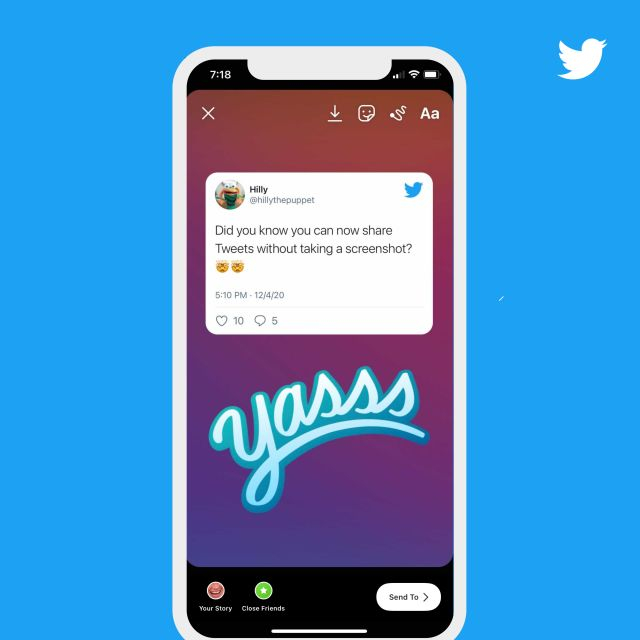 This way, users do not need to keep screenshots of tweets they wanted to share, and when they do share on Instagram or Snapchat, it will be presented nicely in the way Twitter likes it. Creating a link between the two platforms could also lead people to click the tweet to find more about it and bring them to Twitter.
Using this feature is quite simple. In the share menu of a tweet, there will be an option to share directly to the Snap camera or Instagram Stories. From there, users can customize their story/snap and post it online.
The feature is currently rolling out to Twitter on iOS, specifically to share on Snapchat. Support for sharing to Instagram is being tested with a small amount of users and will come to everyone soon.