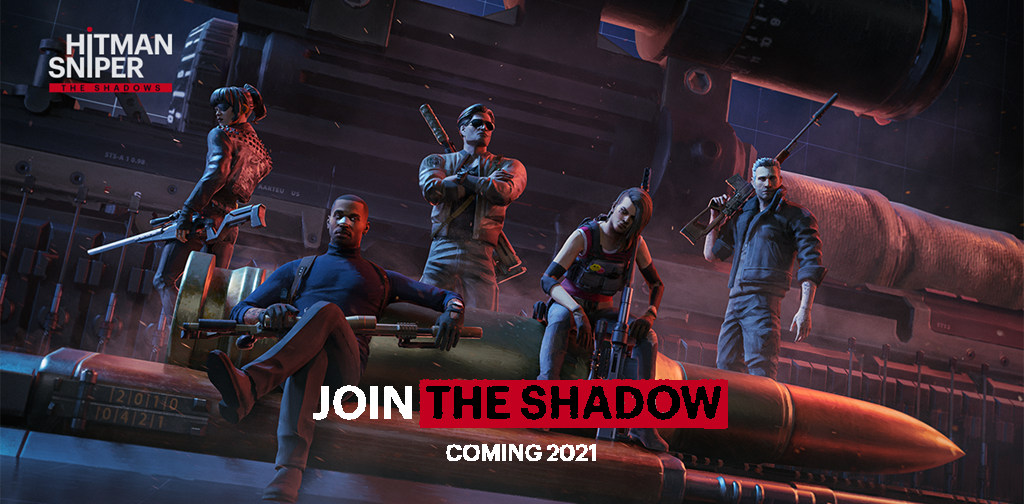 Square Enix Montréal, creators of the popular Hitman Sniper franchise at the E3 2021 announced Hitman Sniper: The Shadows (formerly Project Hitman Sniper Assassins) a new mobile game along with a trailer. This is not a sequel to the Hitman Sniper and will have an original story set in the Hitman Universe and feature new characters.
The game focuses on events following the disappearance of Agent 47 and follows the story of The Shadows, a group of highly skilled snipers – Soji, Kiya, Kolzak, Knight, and Stone – within the hidden world of assassination, where a new criminal network threatens global stability. Diana Burwood and the International Contract Agency (ICA) activate Initiative 426, aka The Shadows, to eliminate this threat.
"Players must be meticulous, creative, and untraceable. They must strike in secret, manipulate their enemies, and use the environment to their advantage to take down high-level international targets, build their reputation and evolve into their own version of The Shadows," said Square Enix"
The Hitman Sniper: The Shadows free-to-play game will be released in 2021 on iOS and Android. More details will be revealed later this year.