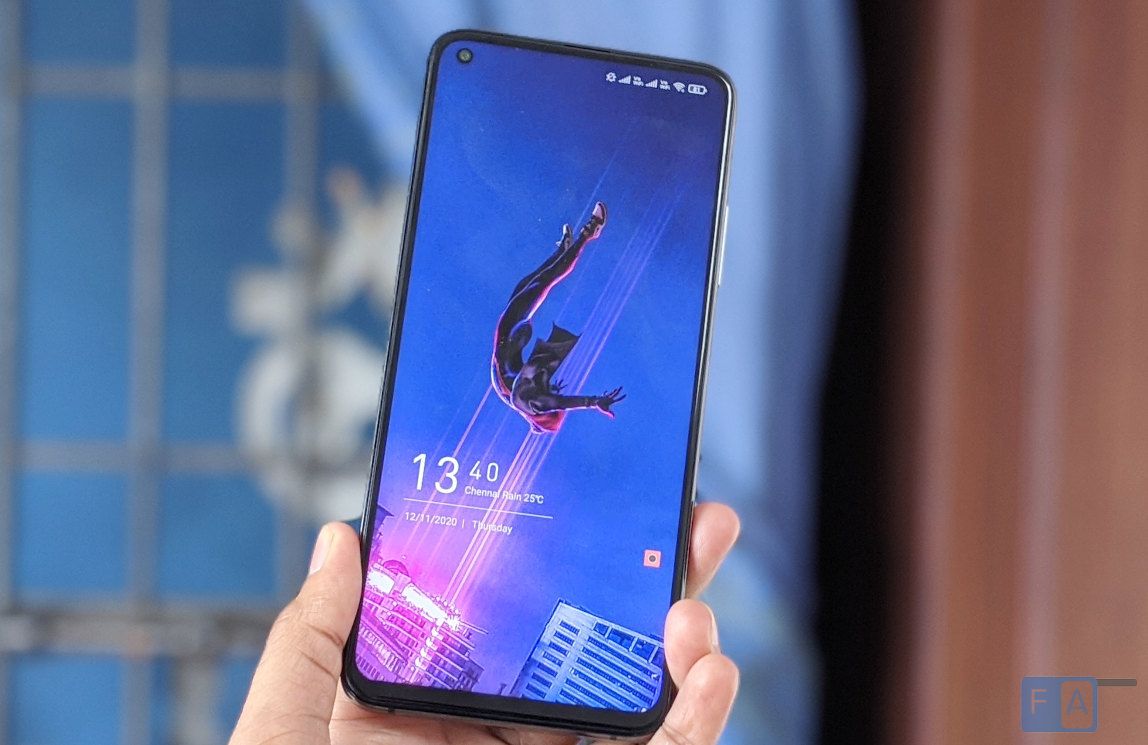 The Indian smartphone market continues to grow steadily after the major slump from last year, recording a modest growth of 18% YoY during the first quarter of 2021. The market observed shipment numbers at 38 million units in total, and the top 5 manufacturers were Xiaomi, Samsung, Vivo, OPPO and realme.
Online channels recorded a growth of 25% YoY, while the offline market recorded 13% YoY growth. When it comes to processors, MediaTek maintained the lead with 52% share, while Qualcomm smartphones accounted for 35% market share. 5G smartphones accounted for 7% of all smartphone shipments in the quarter, a segment in which Apple, Samsung and OnePlus were at the top.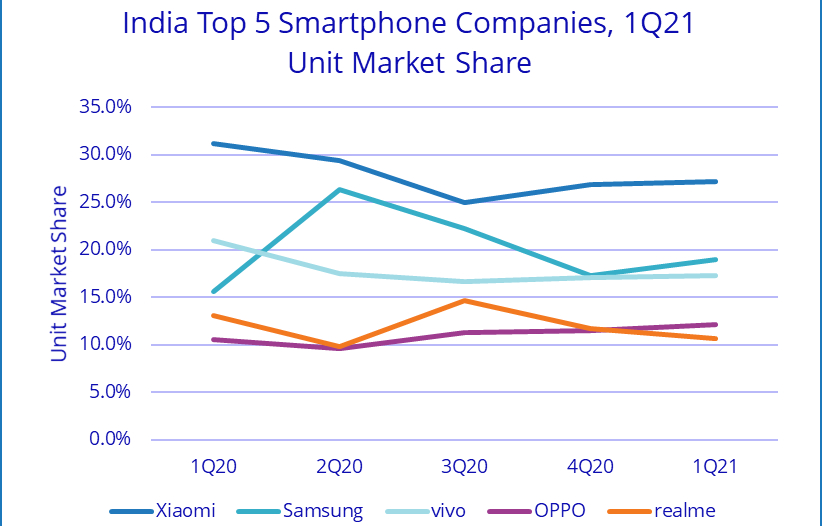 Xiaomi continued their lead in market share in the India with 27.2%. It shipped about 10.4 million units and grew about 3.0% YoY. This was in large part due to the success of the Redmi 9 series of smartphones.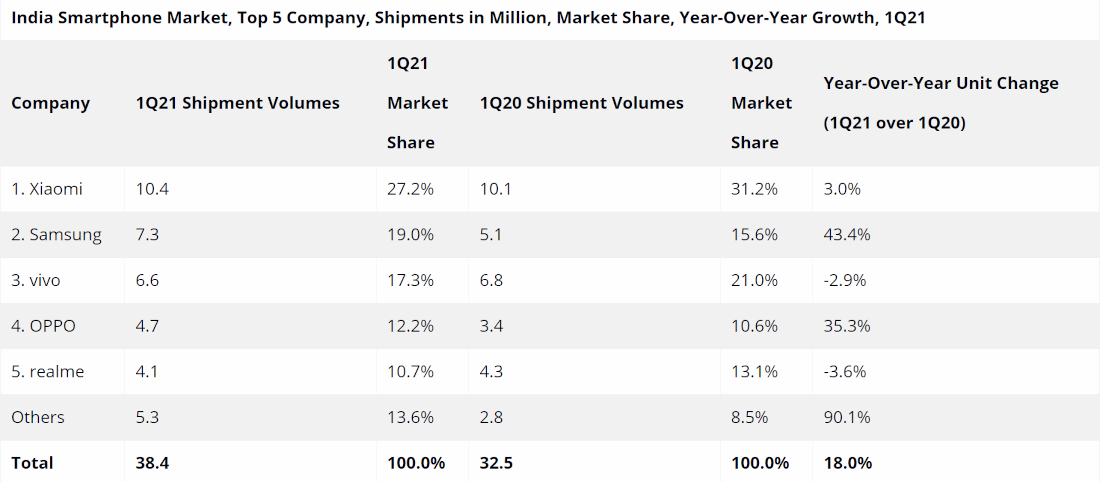 Samsung recorded a strong growth of 43.4% YoY while Vivo saw a decline of about 2.9%. OPPO and realme came in 4th and 5th place respectively, shipping 4.7 million and 4.1 million units respectively.
Commenting on the market trends, Navkendar Singh, Research Director, Client Devices & IPDS, IDC India, said:
The April-June quarter is expected to face growth challenges under the weight of the second wave of infections. However, the high shipments from the first quarter should be able to suffice for the immediate demand. But IDC estimates the impact to be less pronounced compared with last year, with factories being operational today and only limited restrictions on logistics/transportation and state-level lockdowns instead of a nationwide lockdown.