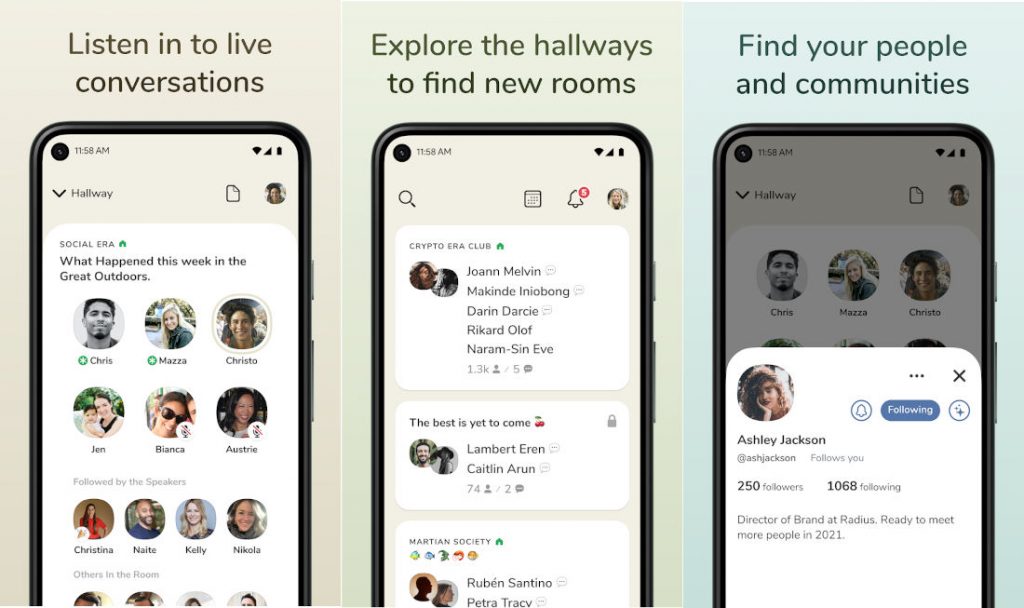 Clubhouse has finally started rolling out its audio conversation app to Android users in beta, months after it was launched for iPhone. It still needs an invitation to sign up as a part of the company's effort to keep the growth measured, ensuring that each new community member can bring along a few close friends.
The company said that it has always taken a measured approach to growth, keeping the team small, building in public, and getting feedback from the community along the way, so it started Clubhouse on a single platform and have expanded gradually through an invite model.
Clubhouse for Android is available from Google Play Store  starting with the U.S. today, followed by other English-speaking countries and then the rest of the world. But you can get the APK from APK mirror.
It will add Topic following, Localization and in-app translations, Club creation or club management, Twitter account or Instagram account linking and more for Android users in the future.
Regarding its future plans for the app, Clubhouse on its blog, said:
Our plan over the next few weeks is to collect feedback from the community, fix any issues we see and work to add a few final features like payments and club creation before rolling it out more broadly.

As we head into the summer and continue to scale out the backend, we plan to begin opening up even further, welcoming millions more people in from the iOS waitlist, expanding language support, and adding more accessibility features, so that people worldwide can experience Clubhouse in a way that feels native to them.