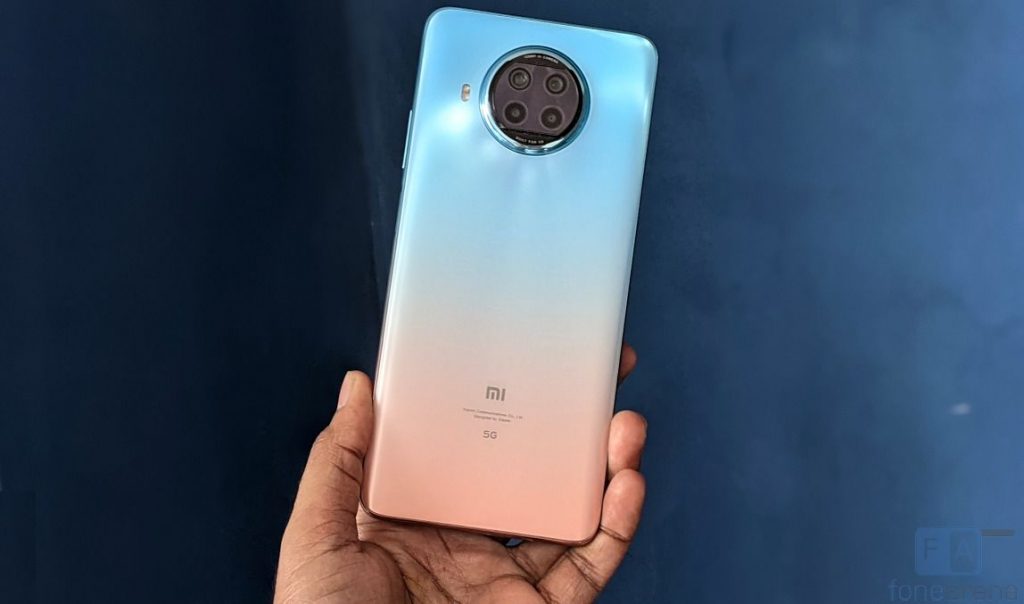 During the first quarter of 2021, the Indian smartphone market witnessed a record growth of 23% YoY, shipping over 38 million units, which is the highest ever for the first quarter. The top 5 manufacturers for the quarter were Xiaomi, Samsung, Vivo, realme and OPPO.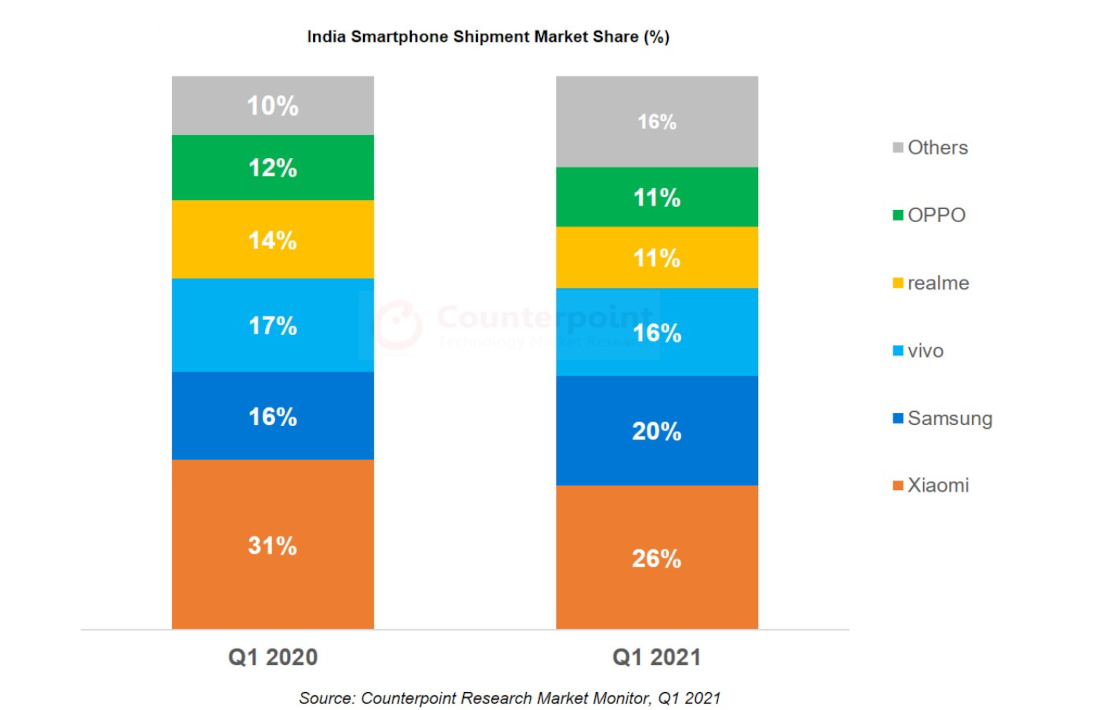 At first place is Xiaomi, who recorded a growth of 4% YoY. A strong reason for its growth was the success of the Redmi 9A series, and the Mi 10i 5G also performed strongly in its segment. Samsung came in second place, with its 52% YoY growth driven strongly by multiple smartphones across its A-series, M-series and F-series lineup.
Vivo maintained its third place as its offline market recovered from last years fall due to the COVID-19 pandemic. The company witnessed a growth of 16% YoY and also had reasonable success with the X60 series. realme came in 4th place, with a decline of 4% YoY in Q1 2021. And in 5th place was OPPO, who had a growth of 11% YoY,  with a market share of 11%.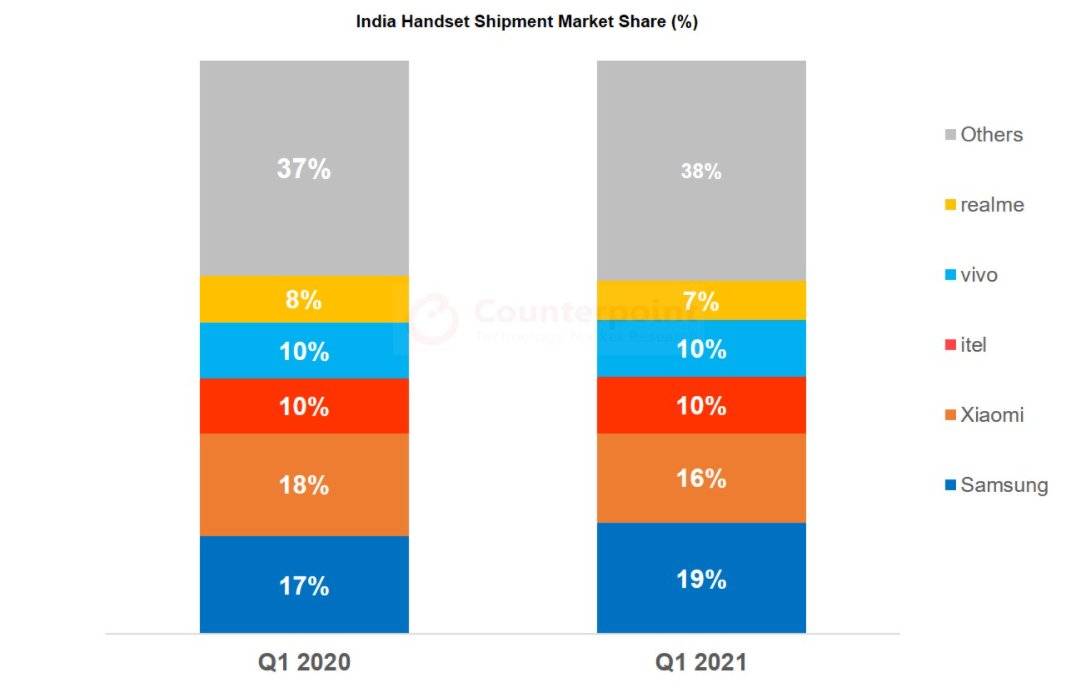 In the premium segment, Apple continued to lead it, with a nearly 48% market share in the segment. OnePlus also saw a growth of 300% YoY in Q1 2021, with its most popular models being the OnePlus Nord and the OnePlus 8T.
Commenting on the report, Senior Research Analyst Prachir Singh said,
Continuing with its stellar run, India's smartphone market registered a third consecutive quarter of record shipments in Q1 2021, riding on pent-up demand. Consumer confidence also increased due to the beginning of a vaccination drive in the country. But these numbers should be taken with caution as a second and more virulent wave of COVID-19 is currently on in the country and is likely to impact the coming quarters. The consumer demand will take a hit due to the ongoing COVID-19 wave and subsequent lockdowns.