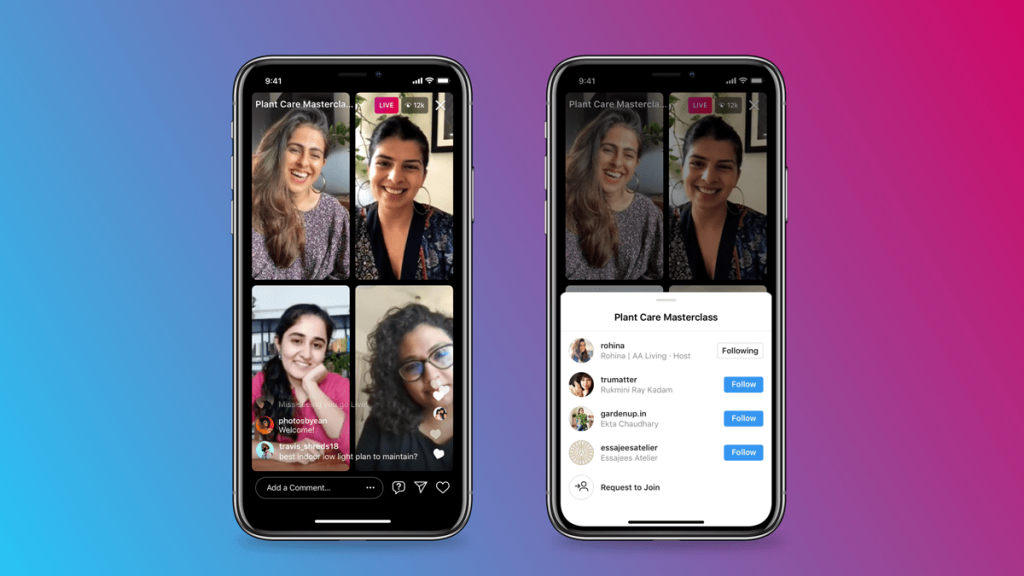 Recently, Instagram has announced that it has started allowing up to three guests to live stream in a virtual room together. Previously, Instagram Live allowed only two people to be a part of the live stream.
According to Instagram, going live with multiple users will encourage users to start a talk show, host a jam session or co-create with other artists, host more engaging Q&As.
The company also recently announced that Live viewers could purchase badges for their favorite creators. With Live Rooms, viewers can buy badges for the hosts and use other interactive features like Shopping and Live Fundraisers.
How to enable a live room on Instagram
Open Instagram
Swipe left and pick the 'Live' from the bottom strip
Add a title and tap the Rooms icon to add your guests
A list of people who have requested to go live with you will appear.
You can also search for people or guests to add to your live
As a broadcaster, you can add up to three guests at once
Instagram says people that are blocked by any of the active participants in the Live Room will not be able to join the Live. Furthermore, guests who have had live access revoked because of violations of our Community Guidelines also won't be able to join a Live Room.
Right now Live Hosts has features including the ability to report and block comments, and apply comment filters will also be available to hosts of Live Rooms.