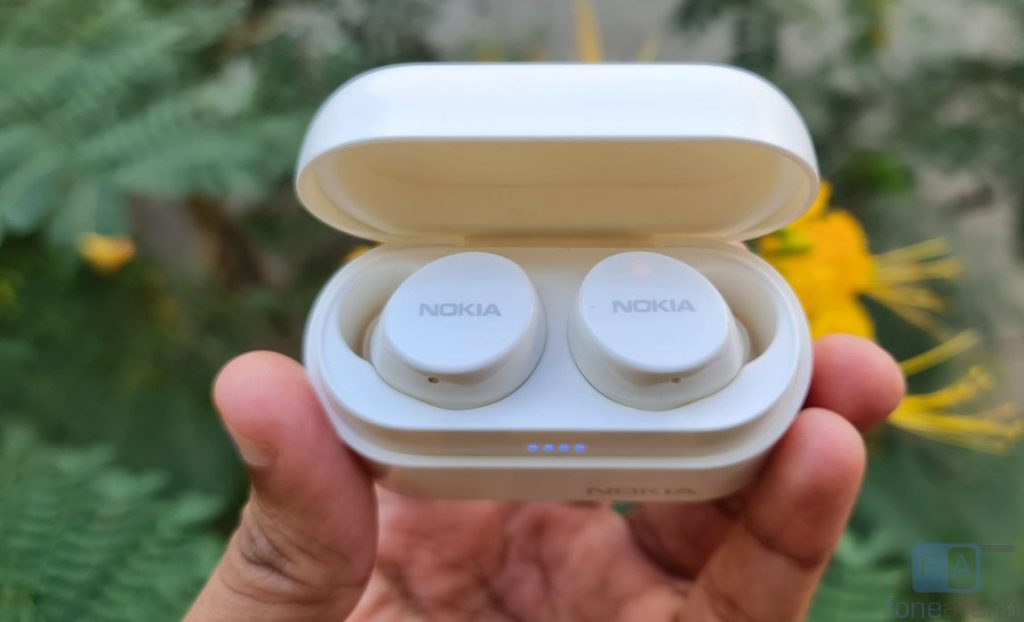 A few days back, Nokia launched its new affordable pair of truly wireless earbuds – Power Earbuds Lite, in India at Rs. 3,599 amid heavy competition. Available in Charcoal and Snow colours, the latest TWS is a toned-down version of Power Earbuds, which was launched in IFA 2019.  
For the uninitiated, the main difference between the two products is the charging case and battery size. The remaining specification is the same – 6mm graphene drivers, 50mAh battery per earbud that claims to offer up to 5 hours, and IPX7 ratings.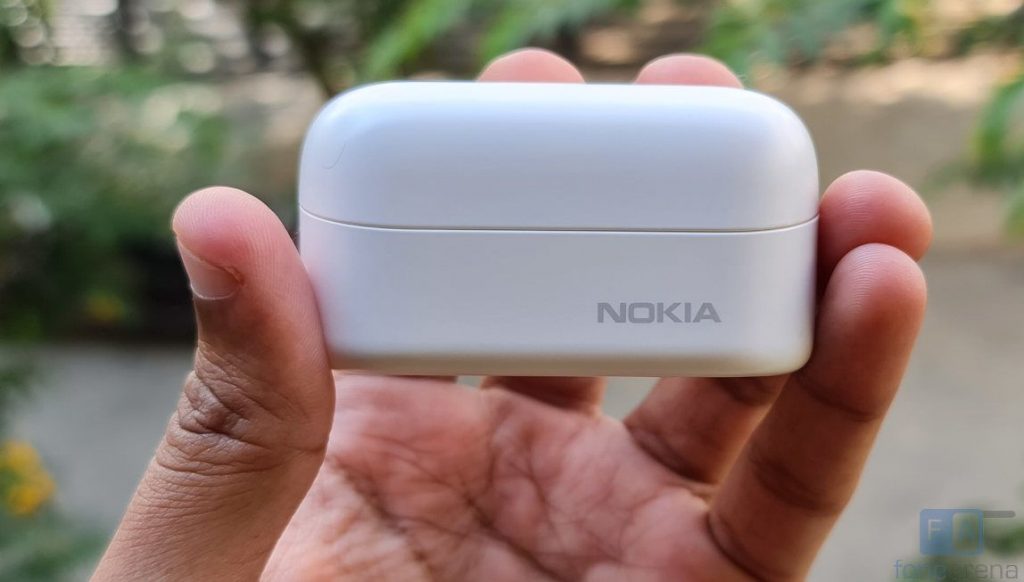 Coming to the Power Earbuds Lite, it comes in a small white cardboard box with inbox contents such as:
Charging case with earbuds (Snow White variant)
USB Type-C cable
Eartips (Small and Large)
Quick start guide
Nokia Power Earbuds Lite specifications
High quality audio with 6mm graphene drivers
Universal Bluetooth 5.0 compatibility
Easy access to voice assistant, Touch Controls
Waterproof (IPX7 rated at 1m for up to 30 minutes)
Dimensions: Earbuds: 25mm(L) x 23mm(W) x 23.8mm(D);Charging case: 68mm(L) x 36mm(W) x 31mm(D); Total weight: 48.4g
50mAh battery per earbud offers up to 5 hours of usage
600mAh battery in the charging case offers up to 35 hours of usage, USB Type-C charging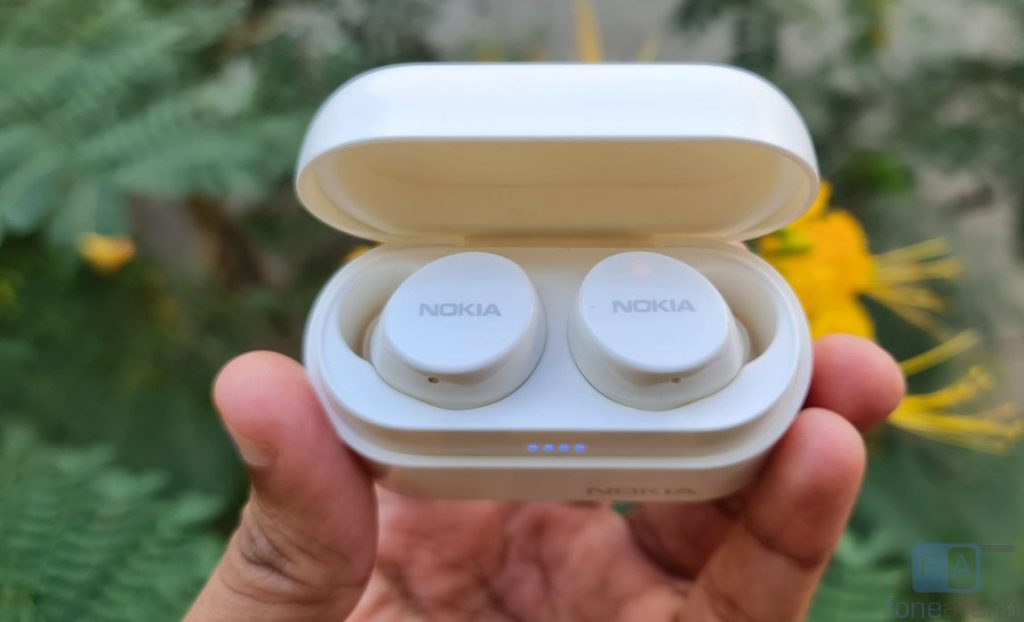 Talking about the built, both the charging case and earbuds are made out of polycarbonate material. The charging case is treated with a matte finish, giving it an elegant look. The case is sturdy, compact, and slides easily into the pockets. The opening and closing mechanisms are simple.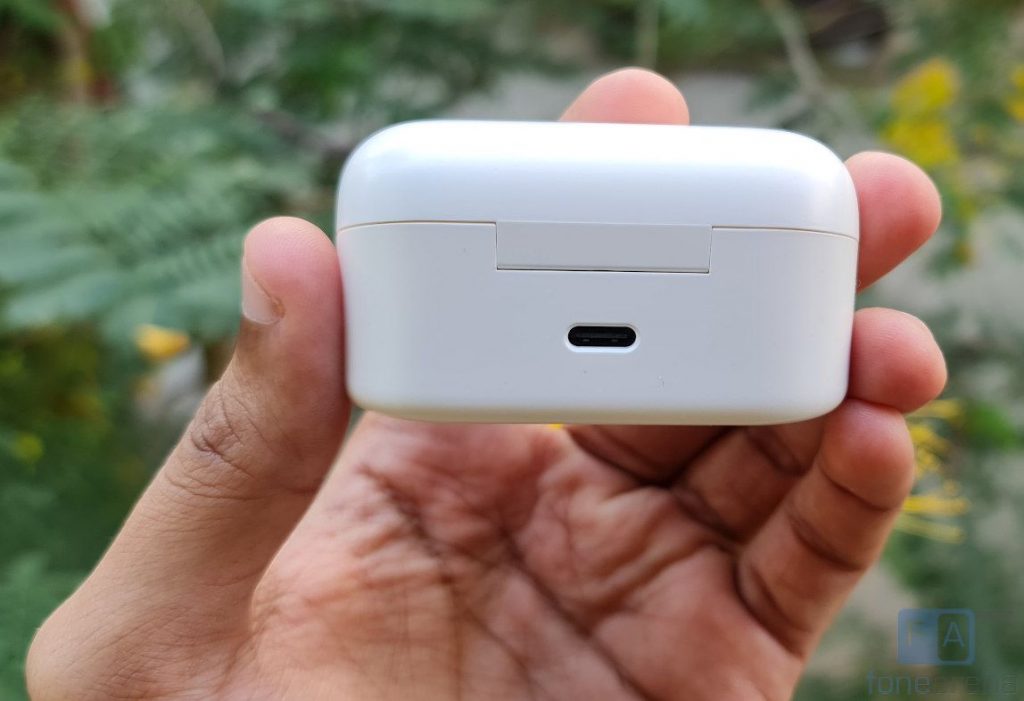 In terms of placements, we have the USB Type-C port for charging, at the back. The battery indicator (four LEDs) is hidden behind the semi-transparent lid, which is visible even if the case is closed. You get a clear view of the four LEDs upon opening the top lid. The earbuds in this case is definitely not small. Surprisingly, the size doesn't directly translate into weight.
The earbuds are light and fits well into the ear and doesn't come out. In my case, I used the medium-sized eartips. The buds have a larger touch control area and works well most of the time. Also, there is a LED implemented beneath the touchpad, which glows in blue or red color. There is also a microphone hole, one per each bud.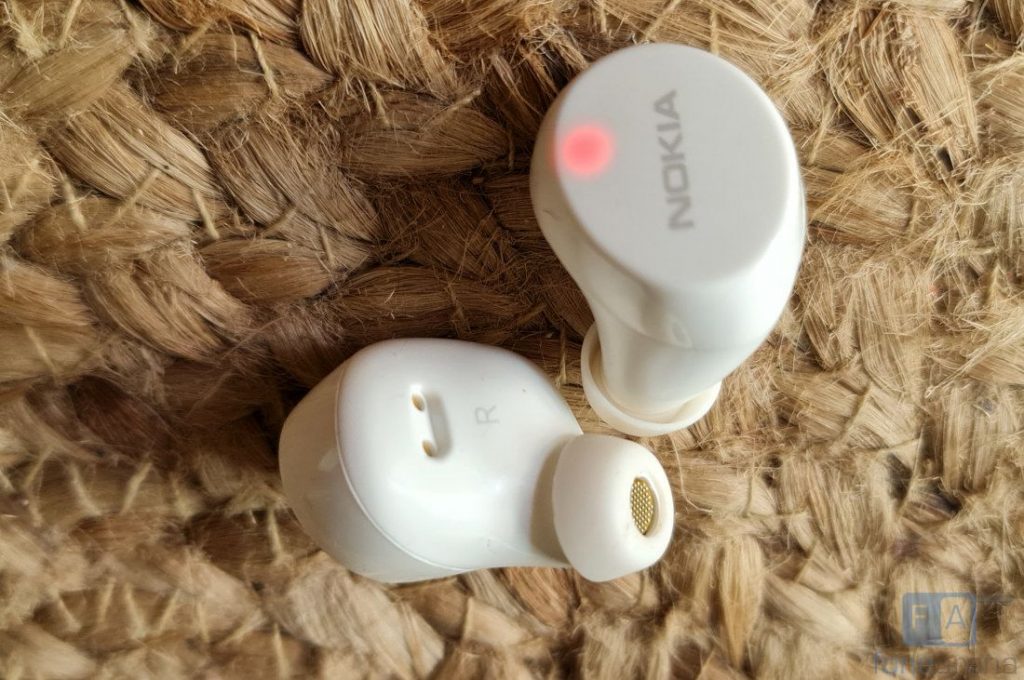 In our brief usage, the audio quality was good, and it is well-balanced (bummer for bassheads). Meaning, the bass, the mids, and high tones are well covered.  The call quality were good too. The earbuds turn on automatically once you take them off the charging case and turns off if it's not used for more than 5 minutes.
Touch controls 
Single tap
Single tap on right buds: Play music/Answer call
Single tap on left buds: Pause music/End calls
Double tap
Double tap on right buds: Volume up
Double tap on left buds: Volume down
Triple tap
Triple tap on right buds: Next track
Triple tap on left buds: Previous track
Tap and hold
Tap and hold for 1 second: Reject calls
Tap and hold for 2 seconds: Activate voice assistant (Google Assistant/Siri)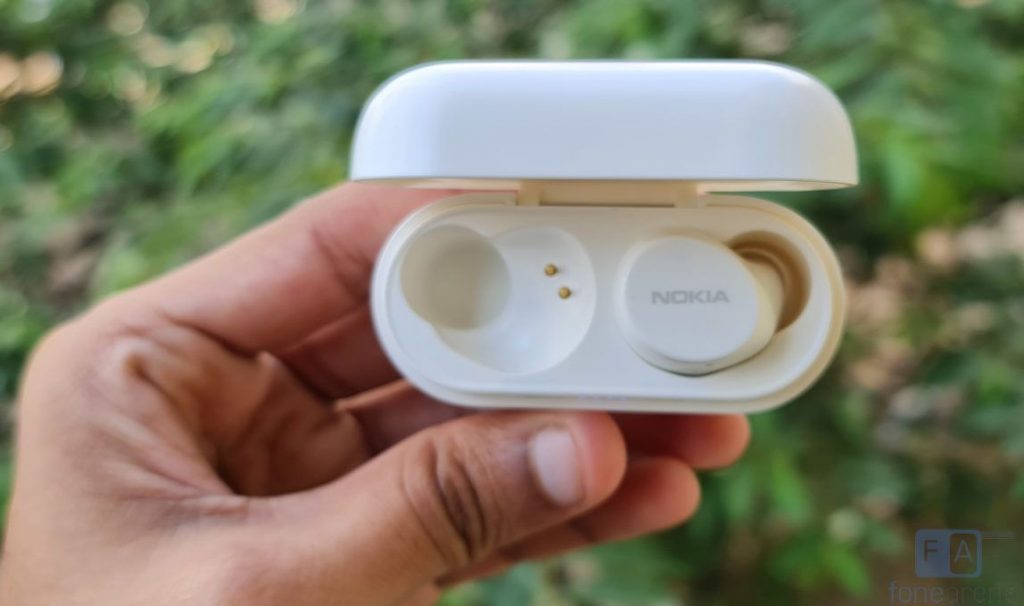 Unlike some TWS, it doesn't have any app support to customise controls or update the software. You can get your hands on these buds on Amazon India starting from February 27th.