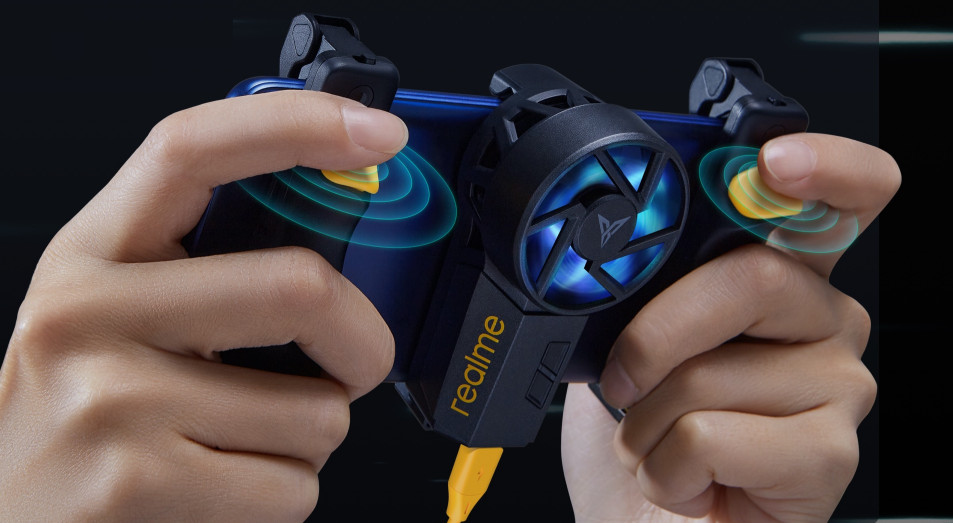 At the narzo 30 series launch, realme launched the Mobile Game Controller with CapAir Mapping Technology, 80-hour Long Battery Life and Gaming Mouse Tactility. It also launched Cooling Back Clip with Semiconductor Enhanced Heat Dissipation, dual cooling and silent operation and the Mobile Game Finger Sleeves in India.
Highlights of realme Mobile Game Controller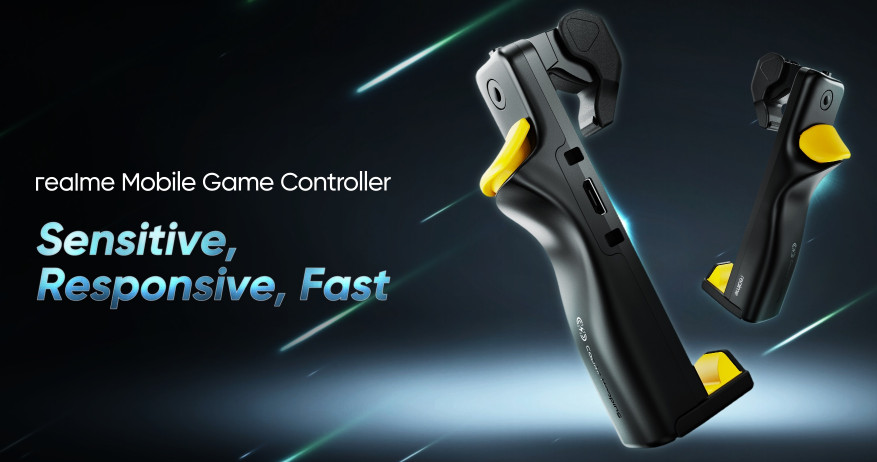 CapAir Mapping Technology boosts gaming performance with more sensitive and responsive triggers and buttons. The Electrical signal is sent directly to the screen. Short key range, high sensitive, rapid response.
Recordable one-touch burst mode lets you record yourself pressing buttons continuously in record/replay mode, and long-press to replay. This allows you to create a custom burst to annihilate your opponent with one click.
Micro switch features a shorter key range and faster triggering.
Compatible with up to 10.5mm thick and up to 87mm wide Android and iPhone. Adjustable clasp is made of hydrogel film material that protects your phone
Finely textured, frosted PC + ABS shell
80 hours battery life. Play 10 hours on 5 minutes charge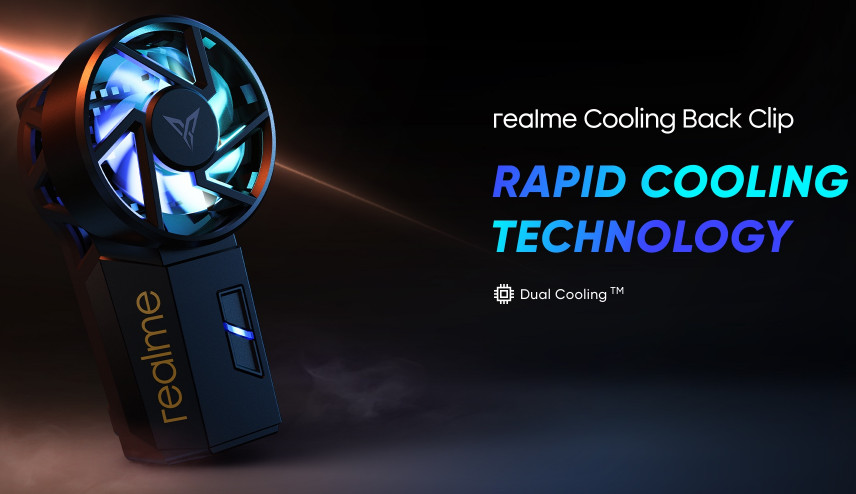 Highlights of realme Cooling Back Clip
Dual Cooling with Semiconductor Ice chip, the 7-blade fan pushes cold air across the entire device and lowers temperatures inside and out.
Reduces temperature from 53°C down to 25°C
7-blade fan runs up to 5500rpm. Noise reducing air duct design keeps the noise level only 27dB
Compatible with Apple and Android devices. Width can be adjusted between 65 to 85mm. Weights 51g.
Groove back shell is designed to protect your phone during installation.
RGB Lighting with Kaleidoscopic effects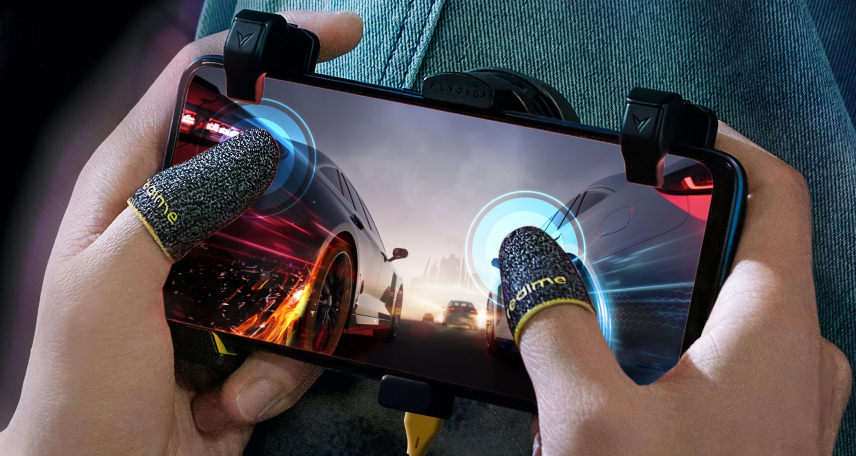 The realme Mobile Game Finger Sleeves feature superconducting Electric Silver Fiber, has 0.25mm Ultra-slim Design and offers Max grip responsive touch
The realme Mobile Game Controller (Left / Right separately) costs Rs. 999, Cooling Back Clip is priced at Rs. 1799 and the Mobile Game Finger Sleeves is priced at Rs. 129. The Cooling Back Clip and Mobile Game Finger Sleeves will be available from realme.com from March 4th and the Mobile Game Controller will be available soon.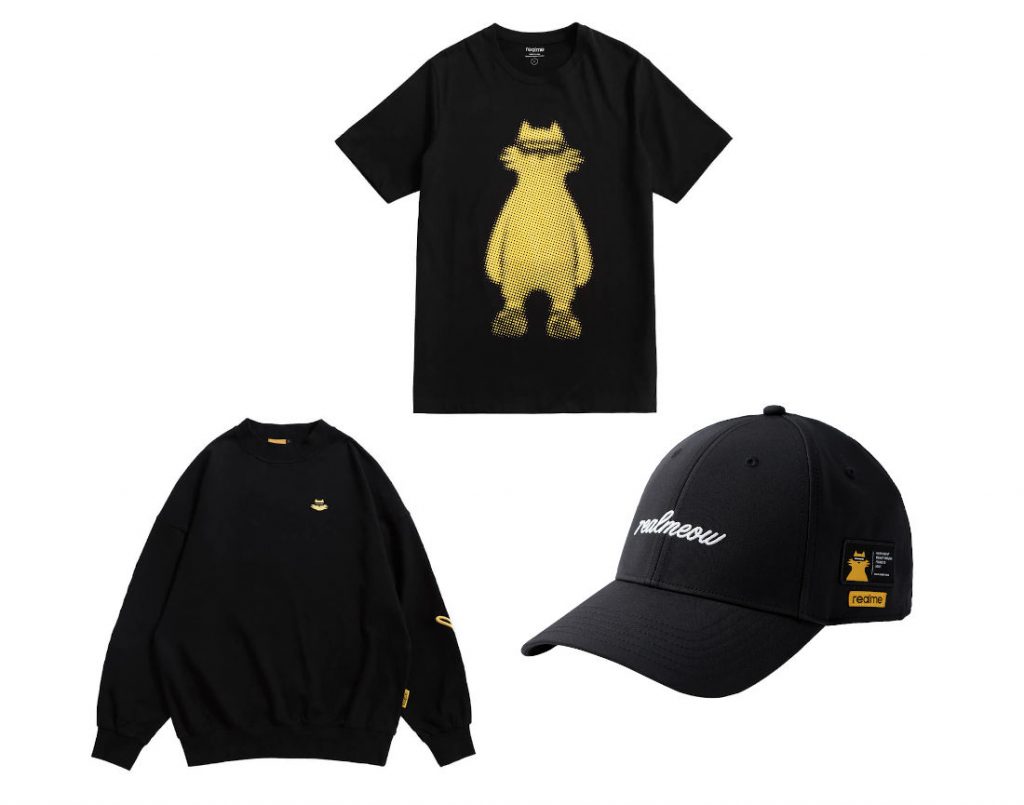 realme also launched the realmeow t-shirt and cap which will be available from realme.com from February 26th priced at Rs. 999 each and the realmeow sweat shirt will be available soon from realme.com at Rs. 1999.