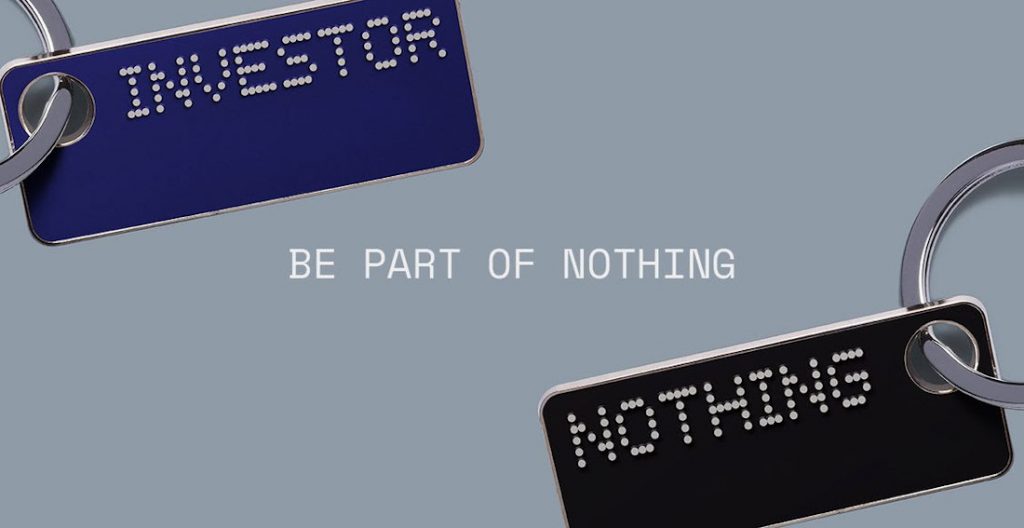 New consumer electronics startup "Nothing" from OnePlus co-founder Carl Pei today announced that it's opening up investment opportunity in the company to everyone as a part of an equity crowdfunding so that they become a shareholder of Nothing. $1.5 million worth of shares will be available to the community at the same price as the recent Series A funding round led by GV (formerly known as Google Ventures).
You can register your interest on nothing.tech with name, email, country, and investment amount (Min €50 – Max €20,000), go to Crowdcube and create an account which is where the investing will take place. The campaign will go live on March 2 at 5 a.m. ET (3:30 pm IST), and you will get an email a few minutes before it opens, so the company asks the investors to be ready with a credit or debit card.
Regarding the crowdfunding it said:
More than just holding equity, investing in Nothing is investing in a vision for a different technological future. You will be an integral part of our community, helping to bring back artistry, optimism, and trust to consumer technology.

As part of our community, you will have access to our private forum and some exclusive benefits, and one of the investors will be elected as our Community Board Member who will ensure the community is always heard and never left behind.
Nothing acquires Essential?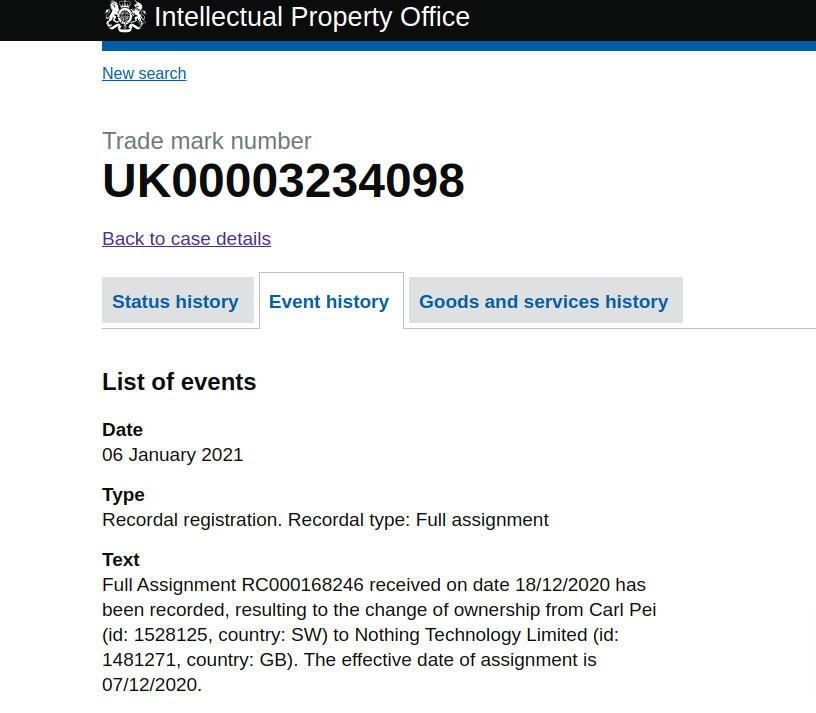 According to filings at the UK Intellectual Property Office from January 6th that was published recently, Nothing has acquired the intellectual property of smartphone brand Essential, including trademarks and logos, but it is not clear if this includes patents and products.
Back in 2017, Android creator Andy Rubin launched the Essential brand and the Essential Phone PH-1 was the company's first smartphone. In 2020, after almost 3 years, the company shut down its operations last year.
Nothing will be focused around building a whole range of smart, connected consumer electronic products. The first product is said to be a pair of wireless headphones that will be launched sometime in the Summer.
Update: The co-founder Carl Pei has confirmed that Nothing has acquired Essential's trademarks, but he is not ready to share future plans with Essential.
Yes, the rumors are true, we've acquired Essential's trademarks. Today, we are all in on Nothing, and don't have anything to share at the moment regarding our plans with Essential.

— Carl Pei (@getpeid) February 17, 2021