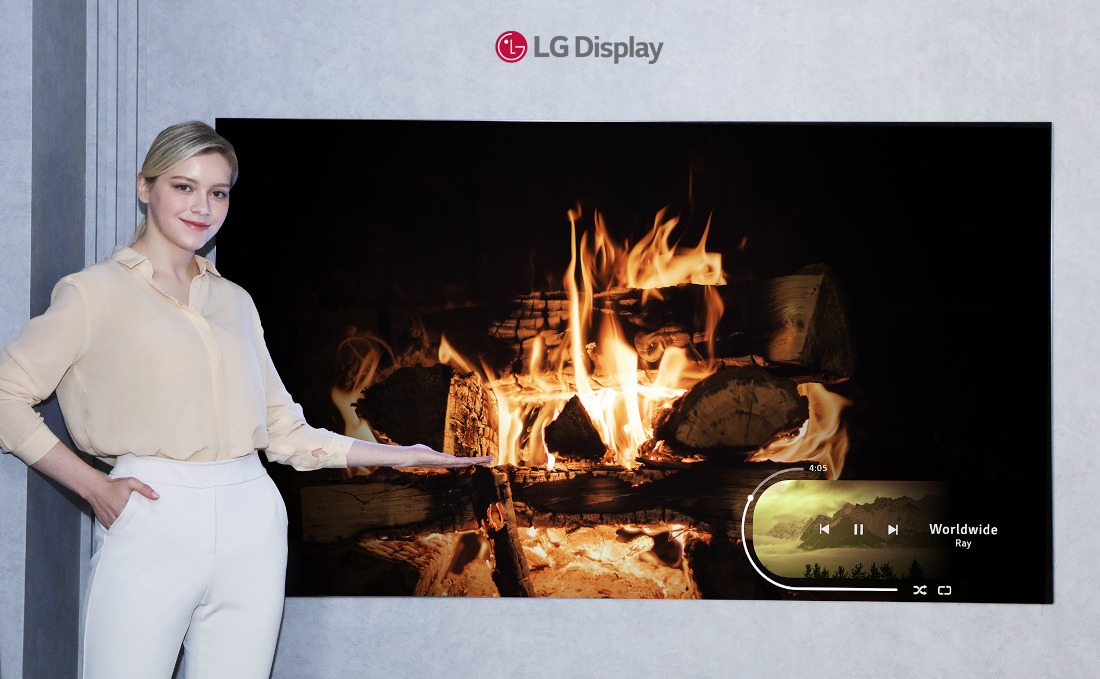 LG has revealed its next generation OLED TV displays at CES 2021, touting improved picture quality and higher efficiency numbers. They will be rolling out this new technology to their entire OLED TV lineup and also be introducing two new sizes — 83-inches and 42-inches.
LG's existing OLED TV lineup includes — an 88-inch, 77-inch, 65-inch, 55-inch, and 48-inch models. With the two new 83-inch and 42-inch sizes LG will be able to fill in the gaps in the lineup, offering more choices to customers. Later in the year, LG might expand the lineup to 20-30 inch sizes too.
The new OLED technology features improved, high efficient materials and a new layer in the display with which LG claims to have an improvement in picture quality along with efficiency improvement of 20%. This higher efficiency also results in an increase in brightness, which in turn means more vivid images.
In related news, LG also announced their new Bendable Cinematic Sound OLED displays at CES 2021, along with new QNED Mini LED TVs that combine both quantum dot and NanoCell technologies.