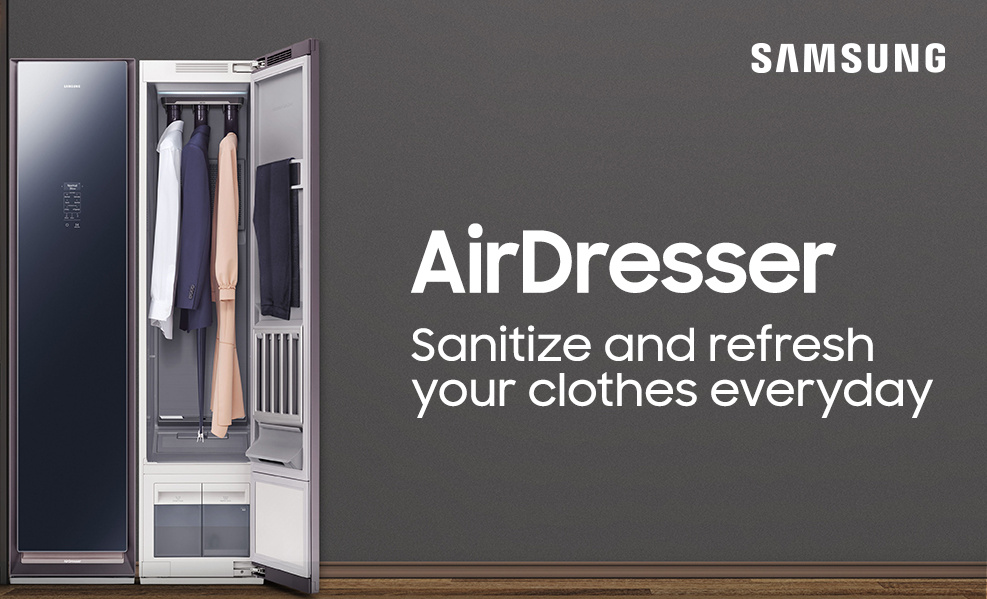 With the advent of the COVID-19 pandemic, there have been a lot of products focused around cleaning and sanitizing our daily objects. Samsung has now announced the AirDresser, which is a product that can sanitize and revitalize clothes using various built-in technologies.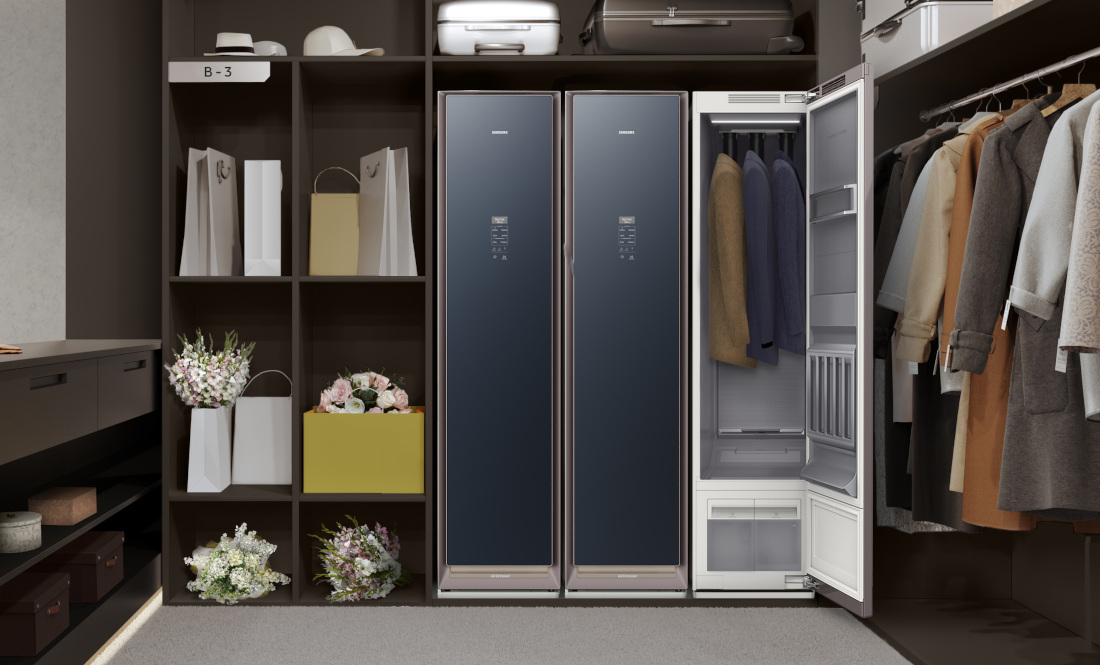 These technologies include the JetSteam, which removes 99.9% of viruses and bacteria, 100% of house mites, 99% of odor causing gases, and 99% of other harmful substances by infusing powerful air deep into the clothes. It also has a Deodorizing Filter that can capture odor particles from sweat, tobacco and food.
Drying clothes with the AirDresser is better with a technology called Heatpump Drying that uses low temperatures air to dry clothes without damaging them or shrinking them. For Fur clothes, there is a dedicated Fur Care Cycle that can dehumidify fur clothes by removing up to 90% of the moisture.
The Samsung AirDresser will be available for purchase starting December 24th from Samsung's online and offline stores, and online retail stores for a price of Rs. 110,000
Commenting on the launch, Raju Pullan, Senior Vice President, Consumer Electronics Business, Samsung India said:
Created with our deep knowledge of consumer needs and using cutting-edge technology to transform how we care for our clothes at home, AirDresser serves as an efficient solution to refreshing clothing every day. We are confident that consumers will enjoy better clothing care and easier maintenance with AirDresser as it sanitizes clothes and eliminates 99.9% of viruses and bacteria and it will go on to become an essential home appliance just like the washing machine and dryer.