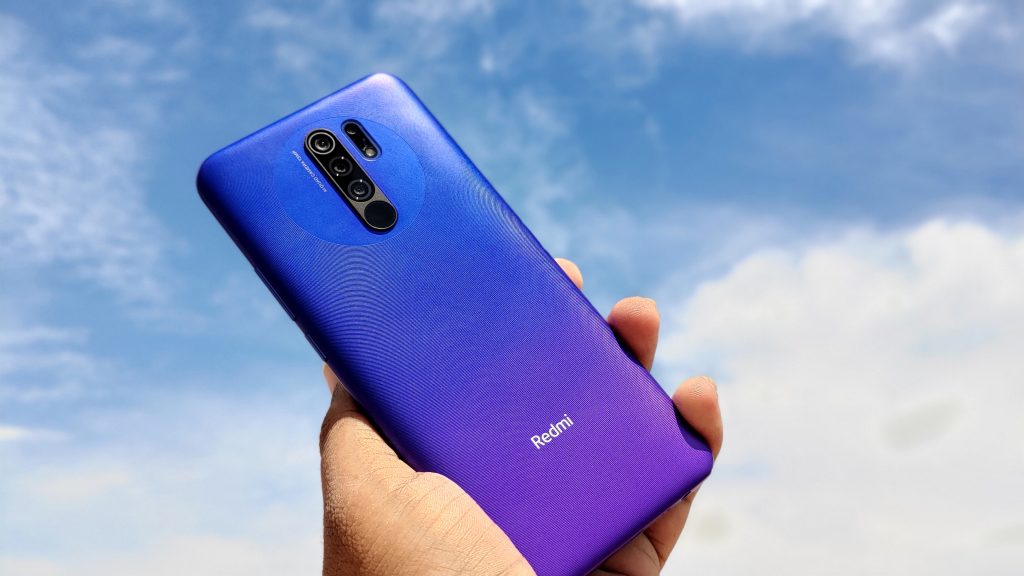 The Indian smartphone market grew 42% YoY in October shipping 21 million units, as per data by International Data Corporation (IDC). This is the highest ever October shipments and 2nd highest for a month, following September 2020, with 23 million units, an all-time high for a single month.
This growth in the Indian market was mainly due to multiple online sale festivals and continuing pent up demand from 3Q20. As per the report, the top 5 vendors are Xiaomi, Samsung, vivo, realme, and OPPO.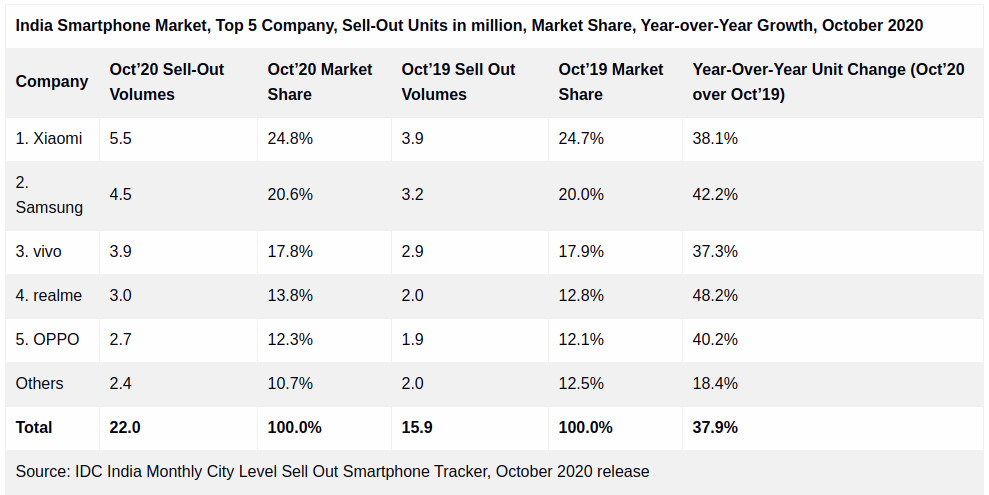 It is said low-midrange segment (US$100-200) grew by 60% YoY, as its share increased to 58% of the total market. Xiaomi, vivo, and Samsung led with the Redmi 9, Note 9, and vivo Y20 as the top models.
The premium segment (US$500-700) also witnessed multifold growth with high shipments of the iPhone XR, 11, and OnePlus 8 driven by affordability schemes/offers.
According to the IDC India Monthly City-Level Smartphone Tracker, 22 million smartphones were sold in October, registering strong YoY growth of 38%, driven by consumer purchases during the pre-Diwali month.
25% of the market sat in top tier cities, namely New Delhi, Mumbai, Bengaluru, Chennai, and Kolkata registering more than 50% YoY growth in October. Also, the next set of emerging markets, namely Jaipur, Gurgaon, Chandigarh, Lucknow, Bhopal & Coimbatore, also grew by ~50% YoY.
Sachin Mehta, Market Analyst, Client Devices, IDC India, said:
Half a million 5G devices were sold, with almost 80% from the top 10 cities of India. Though 5G is a driver from a technological advancement standpoint, uncertainties on spectrum availability, clear use cases and high prices might restrict its uptake to few bigger cities initially.