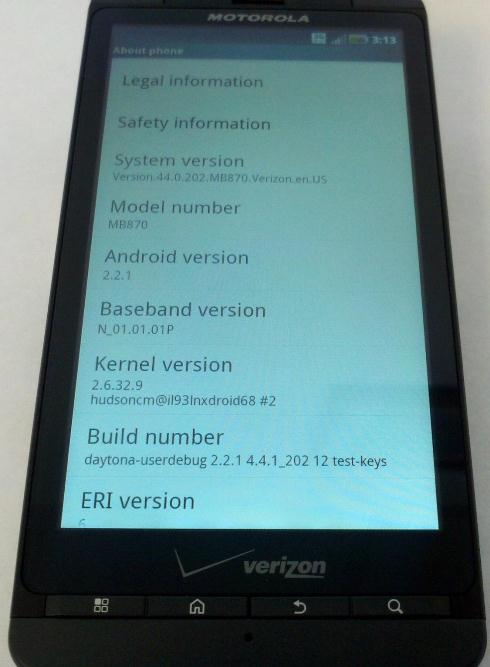 Motorola is one of the leading mobile phone companies in the world. They recently launched their first ever Android powered tablet, which seems to be a good tablet and a strong competitor for Apple iPad 2. Last year, Motorola also launched the Motorola Droid X and Droid 2. Droid X is Motorola's one of the best selling phone, and Droid 2 is the successor of the popular Android phone known as the Motorola Droid. It looks like Motorola is planning to launch new Android device this year because some new screenshots are leaked over at HowardForums by user wnrussell. He leaked shots of Motorola Droid 3, Motorola Targa and Droid X2.
Motorola Droid 3 is a successor to the Motorola Droid 2 and it's codenamed as Daytona. We don't know much about the Motorola Droid 3, and in the image above we can see that the device comes with a QWERTY keyboard and a slim sliding touchscreen. Unfortunately, the keyboard is not shown in the image, but we all know that it's a traditional design of the Droid, so it will come with a better keyboard. I think that the device will also feature a dual-core processor and will come with the latest version of Android OS, may be with MotoBlur. We recently saw the leaked screenshot of the Motorola Droid X2, which is a successor to Droid X. There is no major difference between Droid X and Droid X2 in design, but few things are changed under the hood.  We heard that the device comes with qHD display and a dual-core Tegra 2 processor.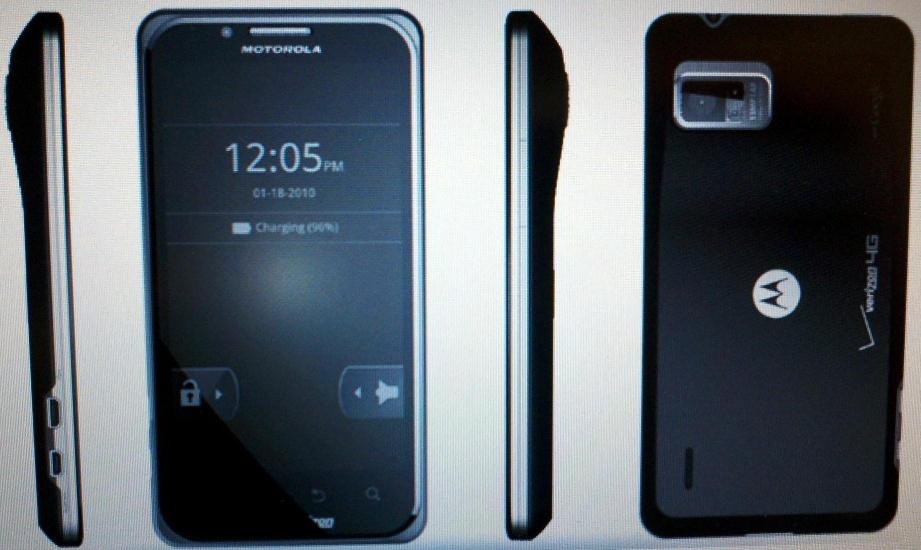 Motorola Targa looks like a successor to Droid X because it comes with the same camera hump on the back we saw on the Droid X. In the image above, you can see that the device comes with Verizon 4G, which means it will come with Verizon 4G LTE capability. It looks like that the Targa comes with a powerful 13 MP camera. And hopefully, the device will come with qHD display and a Tegra 2 processor. Well, hopefully we will see this device around Q4 2011.