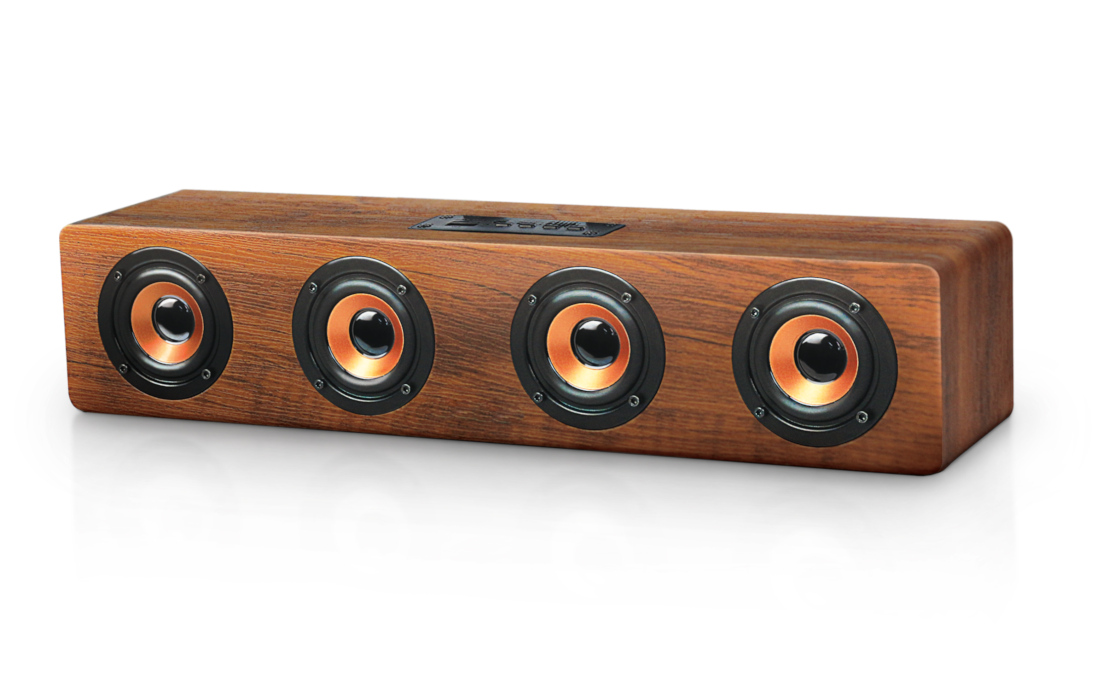 iGear, a gadgets smartphone accessories brand based in India, has announced the launch of their new truly wireless portable soundbar called the Ensemble. It is a multi-function battery-powered soundbar that features a built-in subwoofer, 20W of power and more.
The iGear Ensemble is made out recycled wood, which provides for a better audio performance when compared to traditional ABS plastic housings. It has a power output of 20W, which is split between four front-facing full-range speakers of 5W each, along with an in-built subwoofer for high bass output.
It uses Bluetooth 5.0, which gives it a strong, stable connectivity and it connect two of them together for a stereo effect. Also built inside is FM radio and there is a USB port to play music through a pen drive. It has a 2400mAh battery that will reportedly last 3-5 hours on a single full charge.
The iGear Ensemble portable speaker is available on Amazon and Flipkart for a price of Rs. 1499.
Commenting on the launch, iGear Co-Founder Neha Sharma said:
iGear aims to bring high-quality products in a very affordable price bracket for every consumer. The iGear Ensemble is a very affordable audio solution for all TV owners to create a theatre-like experience in your living room. The soundbar is also very special as it helps us reduce the impact on the environment by using recycled a wood enclosure. And while the Ensemble is a multifunctional wireless speaker, you can also enjoy your own music from your favourite FM stations, via your smartphone or simply using a pen drive. And if you own two of these, you can have a multi-room audio experience in your home by simply pairing them together.