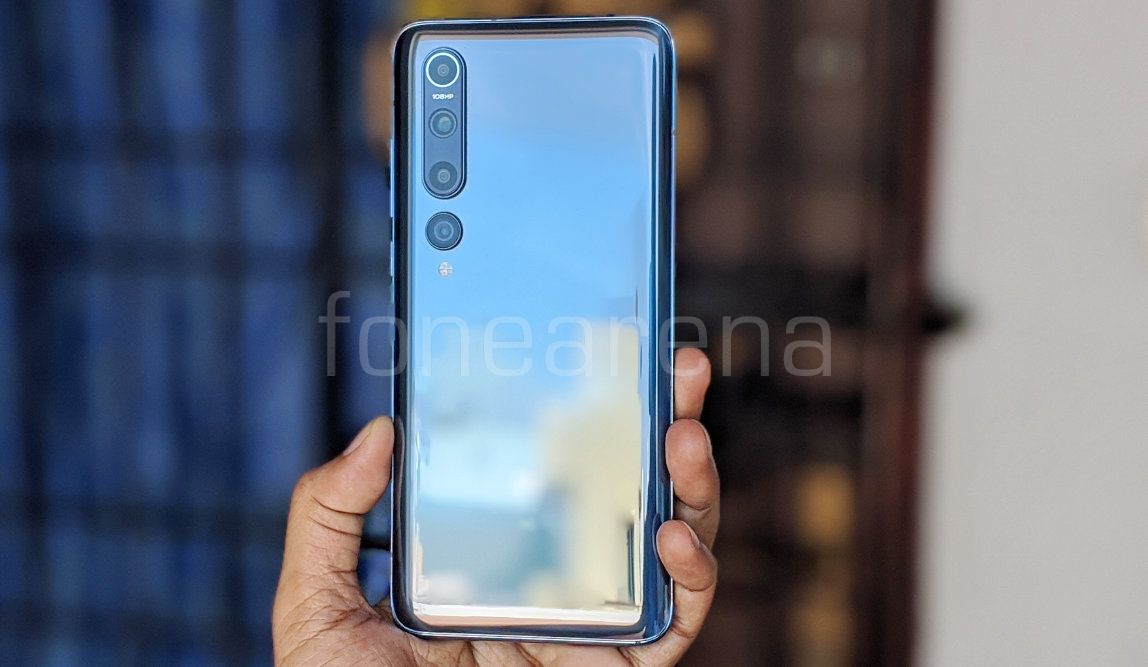 The International Data Corporation (IDC) has released its report of the state of the Indian smartphone market for the third quarter of 2020. Shipment numbers were recorded at 54.3 million units, which calculates to a YoY growth of 17%. The top 5 manufacturers were Xiaomi, Samsung, Vivo, realme and OPPO.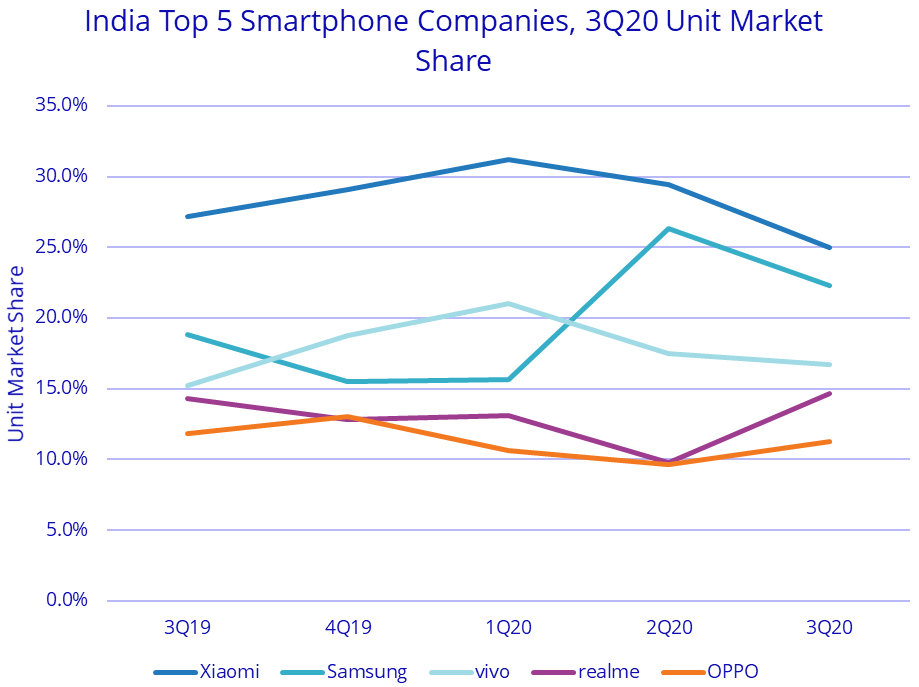 At a surprise to no one, Xiaomi continued to lead the market with a market share of 25%, shipping 13.5 million units and growing 7% compared to same quarter last year. Their most popular models were the Redmi 8 series and the Redmi 9 series smartphones.
Samsung came in second place with 12.1 million units, which calculates a strong growth of 38% YoY. A factor for this growth was the anti-china sentiments that prevailed throughout the country, and the best-selling models for Samsung were Galaxy M21 and M31. In third place came Vivo, shipping 9 million units, cornering 16.7% market share.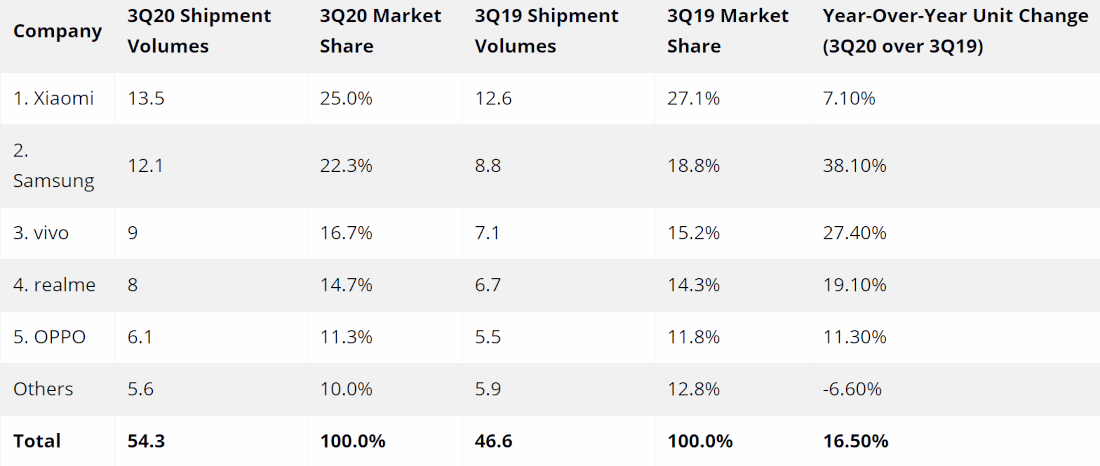 Realme took the 4th place, shipping 8 million units and in 5th place is OPPO, shipping 6.1 million units. Regarding feature phones, IDC recorded a growth of 30% YoY, with nearly 25 million units shipped.
Commenting on the future of the market, Navkendar Singh, Research Director, Client Devices & IPDS, IDC India mentions said:
This healthy growth in shipments in 3Q20 is expected to continue through October and early November during the festive months. However, the double-digit growth anticipated for H2'20 may not be able to make up for the challenging first half of the year. IDC expects to exit 2020 with a low single-digit YoY decline after several years of annual growth. All indicators are pointing towards the supply constraints fully easing out not before early 2021, along with demand normalizing as economic recovery starts. The mobile phone ecosystem also must address the migration inertia of the huge 2G installed base to smartphones. This is imperative to see organic growth for the market in the next 3 to 5 years.