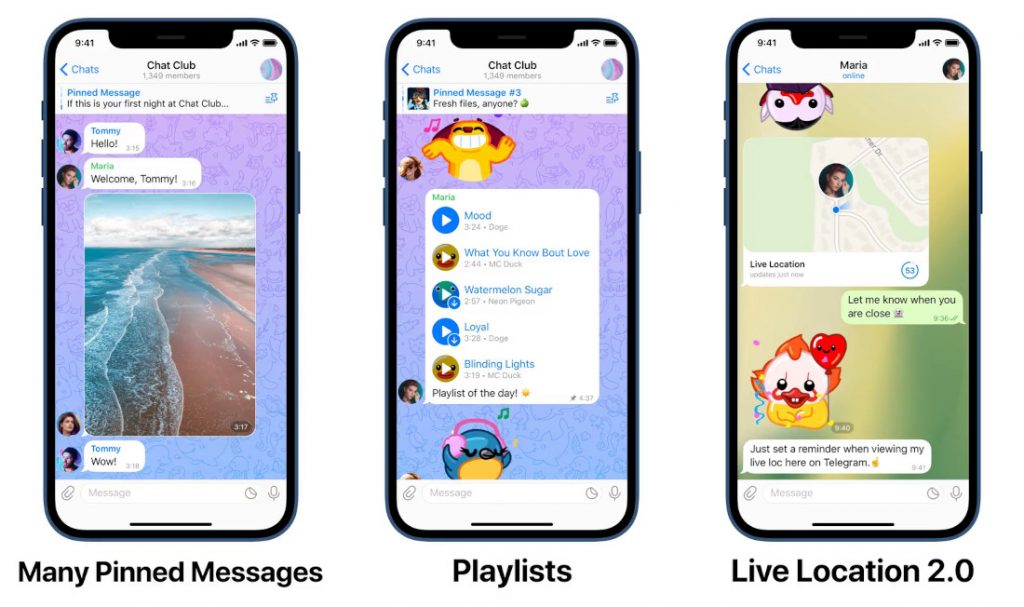 Telegram has released a new update to its app, bringing the version count on Android and iOS to v7.2.1. The update adds a few new features such as Playlists and Channel post stats, along with some improvements to existing features and of course, new animated emoji, including some Halloween themed ones.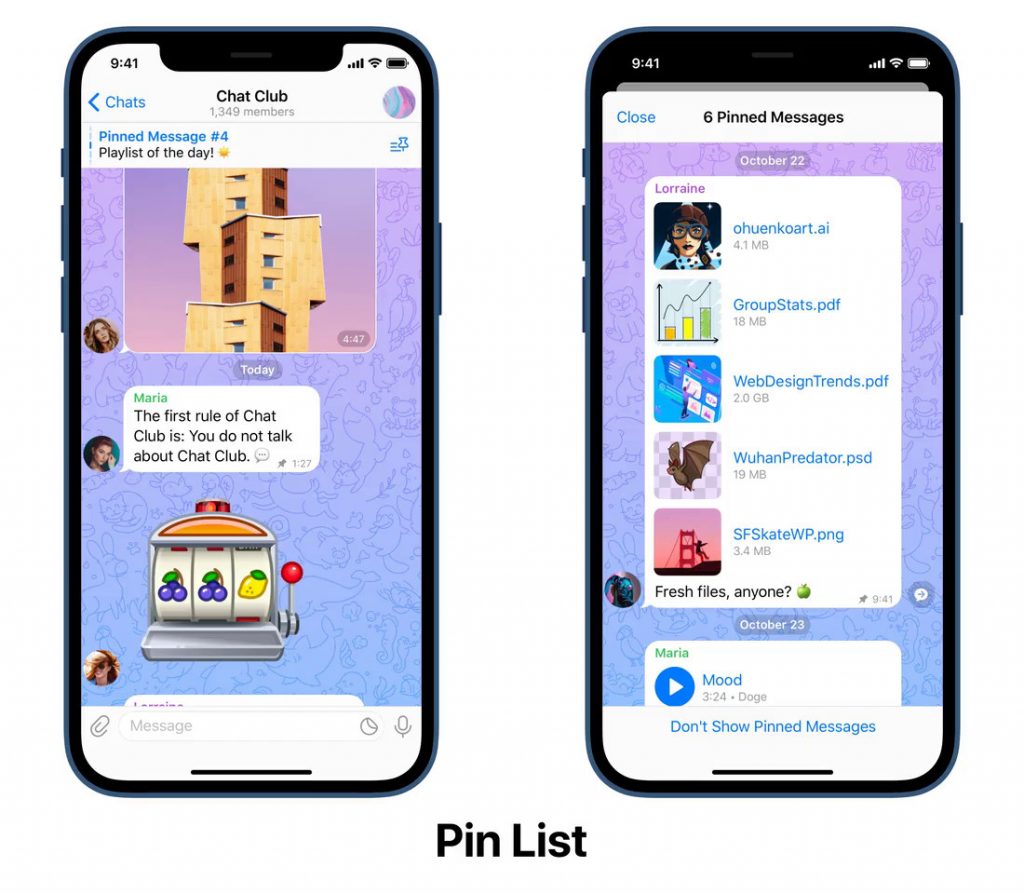 Telegram has offered the ability to pin messages in chats for many years, and now, they are improving on the feature by adding the ability to pin multiple messages at once in any chat. Very useful when you want to keep multiple messages in a chat just a click away.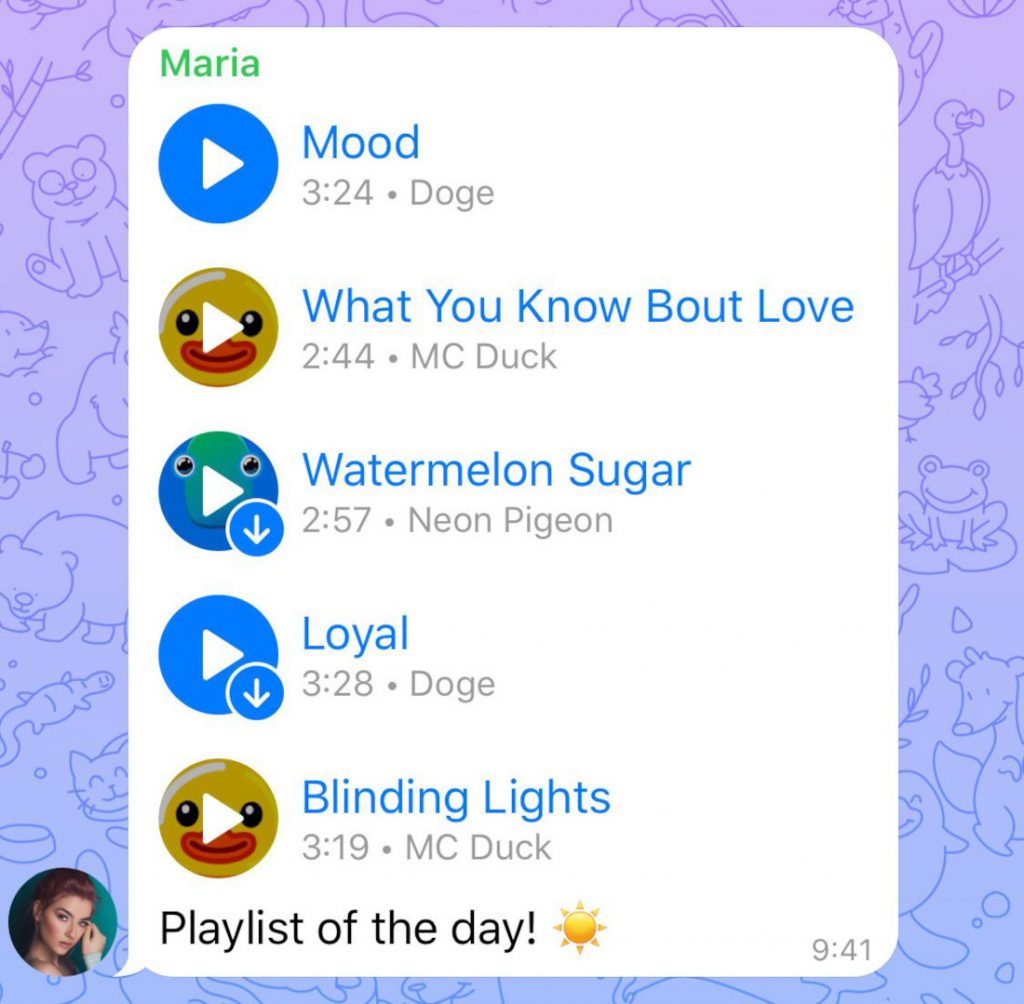 Sending multiple songs together will now be bundled together into a single chat bubble, behaving as a playlist. This can be easily played in order, forwarded and commented on. Sending multiple files will also be sent in one chat bubble from now on.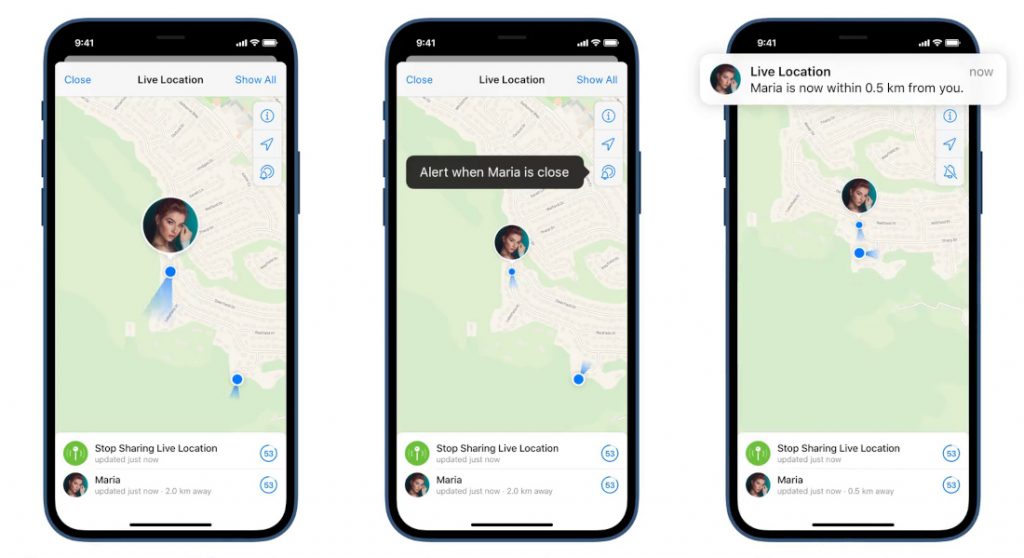 When sharing your live location, Telegram has added an alert to let you know when you are close to your friend and even show the direction the two of you are facing.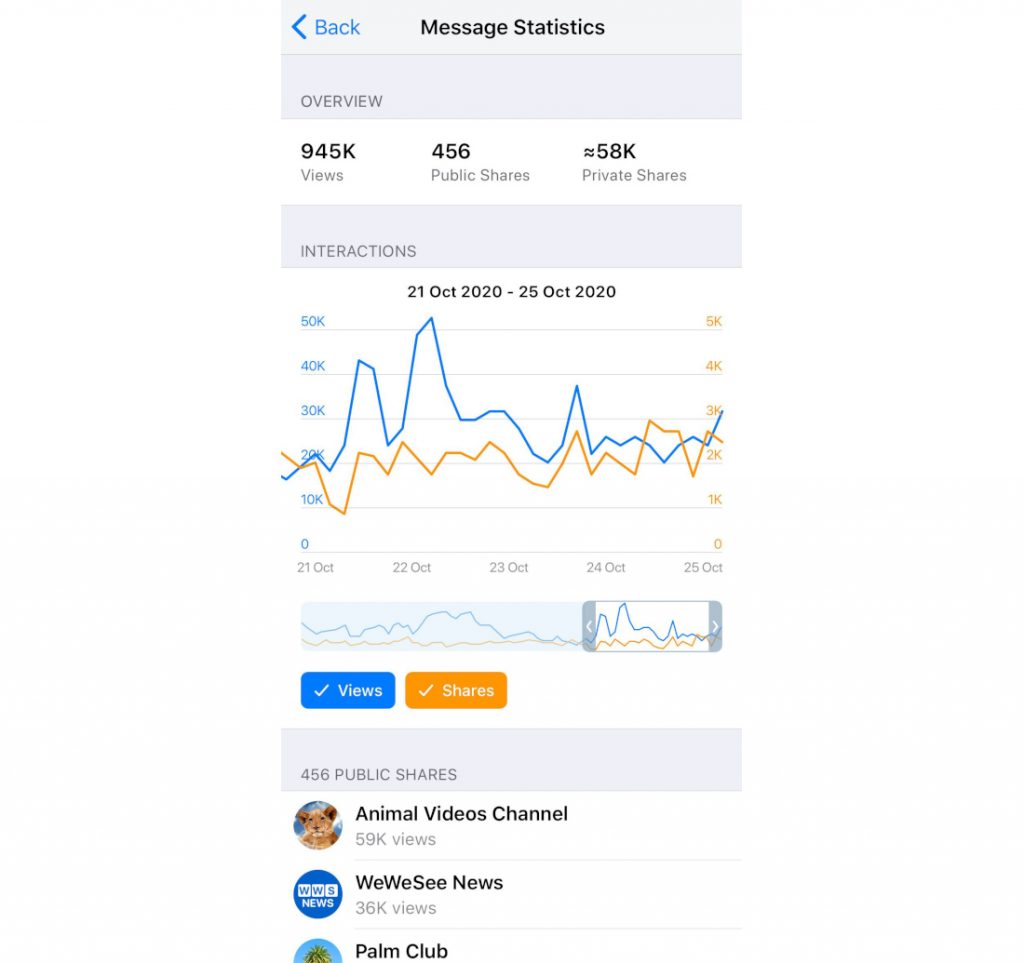 Channel Posts Stats have now been extended to individual posts in a channel, with the added stat of a list of public channels to which your post was forwarded.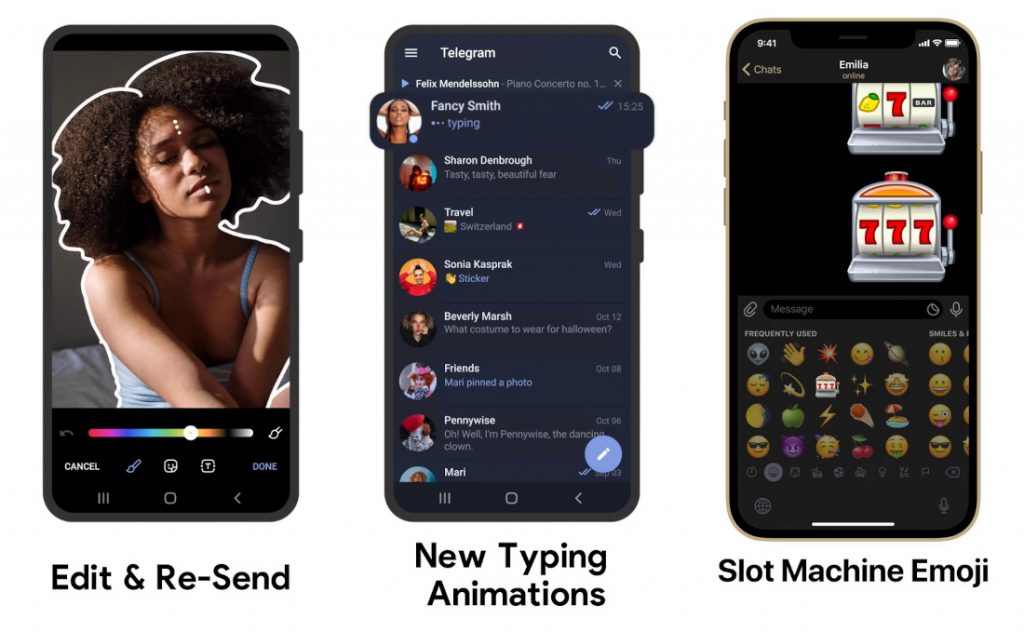 There are new animations for the Android Telegram app and the ability to quickly edit and re-send photos without reuploading. And finally, as is with every update, Telegram has added a bunch of new animated emoji, this time Halloween themed along with a slot machine emoji. Telegram update v7.2.1 is available for download on the Play Store for Android and the App Store for iOS. Check out the complete changelog here.