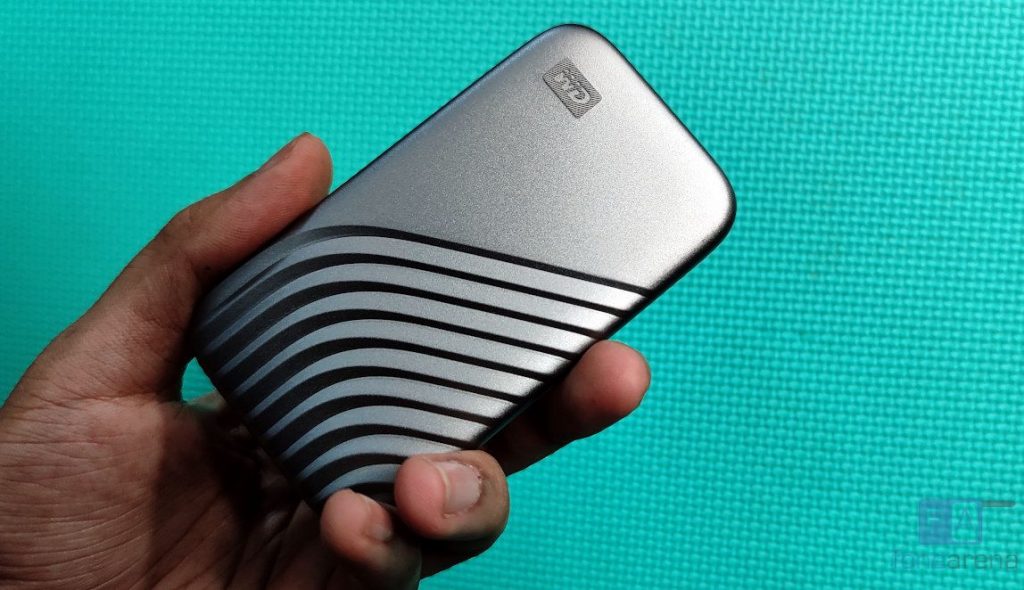 Western Digital is no stranger to the storage business, with years of experience in both internal and external storage drives for computers. For many of us, when we think of WD drives, words that come into our mind are reliability and speed. With the advent of SSD storage technology, the word "speed" for drives got a whole new meaning and Western Digital was definitely at the forefront of bringing SSD drives to market. The latest in their portfolio of external drives is the new My Passport SSD (2020), and here is our review of its 1TB model.
Design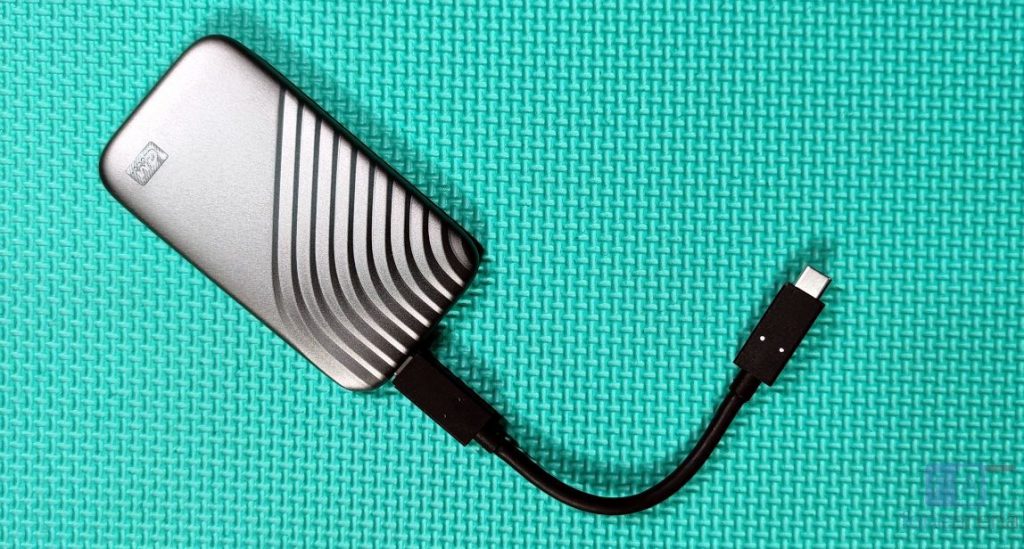 This time around, Western Digital has updated the design for their My Passport SSD drives, shifting away from its box-y shape that looked like a miniature version of its bigger external HDDs. Gone are the all sharp edges, and instead it is all smoothly curved and rounded, making it much more friendly to hold and a bit easier to store in pockets and bags.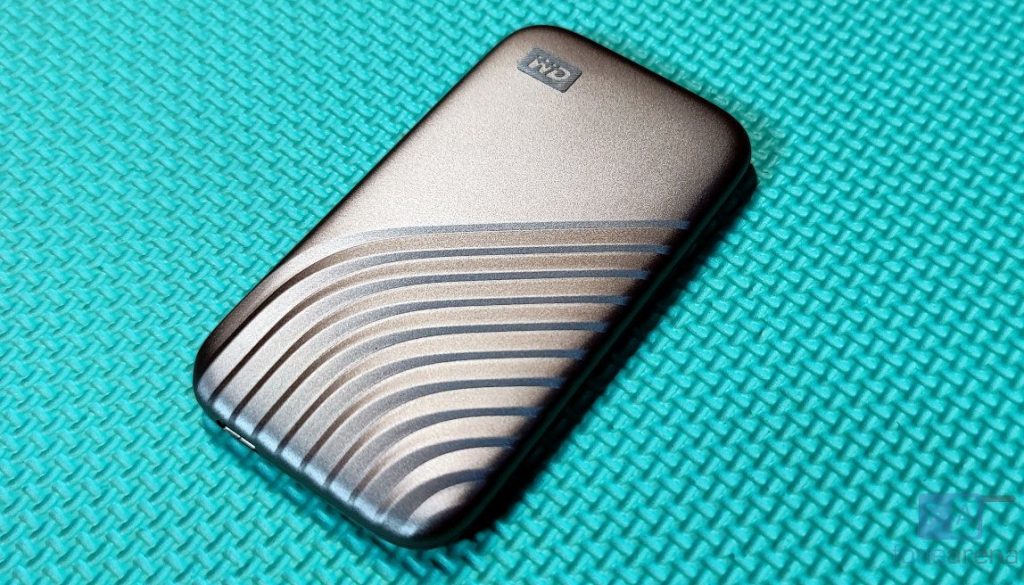 The drives out enclosure is completely made out of metal, which should mean the drive is plenty resistant against shocks and vibrations. According to WD, the drive is rated to survive drops from up to 6.5ft, which does give us confidence for the durability of the drive. It comes in 3 colours — Space Gray, Midnight Blue and Gold.
The front surface has a smooth metallic finish while the back surface has a matte finish, and we felt like it hid fingerprints and resisted scratches quite well. On the bottom half of each surface, there are wavy ridges that form a nice pattern, flowing from the bottom edge to the side, giving the drive a bit of texture and improving its grip-ability. On the top right corner of the front is a WD logo that is slightly raised with a rough texture.
The new My Passport SSD about the same size as the previous generation, only ever so taller and wider, but slimmer, measuring in at 100x55x9.0mm. It is also slightly lighter, weighing in at 45.7 grams. Overall, the My Passport SSD drive feels very compact, solid and durable.
Performance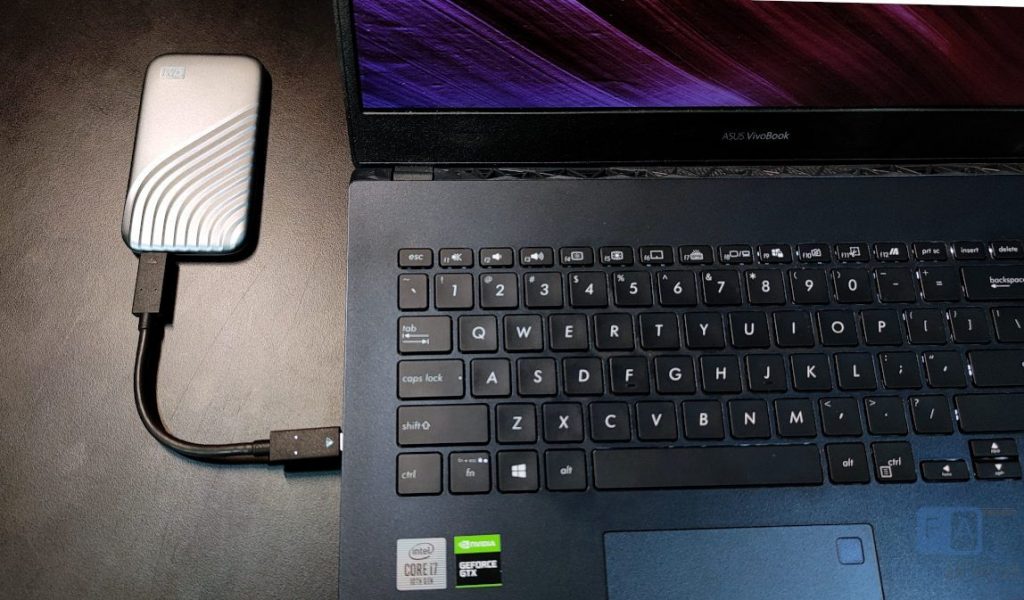 The design is not the only thing that is new with the My Passport SSD, WD also made big improvements to the performance. While it uses the same USB 3.2 Gen 2 connector as its predecessor, the read and write performance have massively improved, bringing it very close to the theoretical 10Gbps limit of the connector. According to the spec sheet, the drive has a read speed of 1050MB/s and write speeds of a 1000MB/s, which is in large part thanks to the usage of NVMe technology.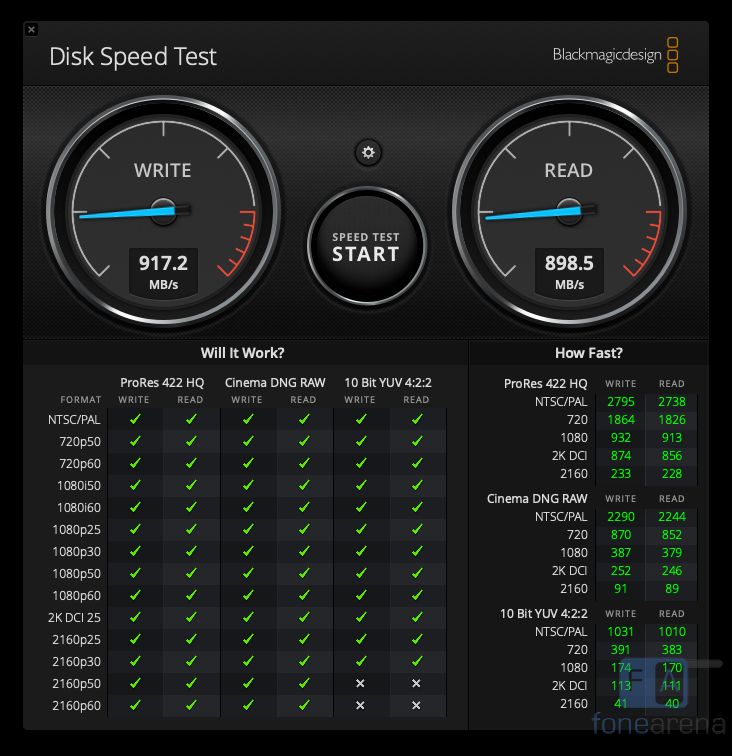 So how did it do in our tests? When using Blackmagic Disk Speed test on the Mac, we were able to achieve the speeds of 917.2MB/s for writes and 898MB/s for writes, which is close to the advertised speeds. Copying 15GB of video data to and fro from the device took about 15 seconds, which is super impressive.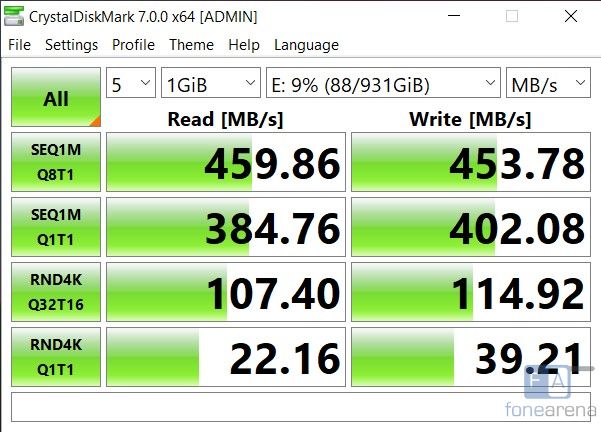 For Windows, unfortunately we were not able to achieve the advertised speeds, likely because the internal drives inside our laptops were simply not fast enough. We were only able show a consistent read speed of 459MB/s and write speeds of 453MB/s in CrystalDiskMark and when copying data between the My Passport drive and the laptop, we got around 400MB/s average, which is still plenty fast. In ATTO, we got similar scores as CrystalDiskMark.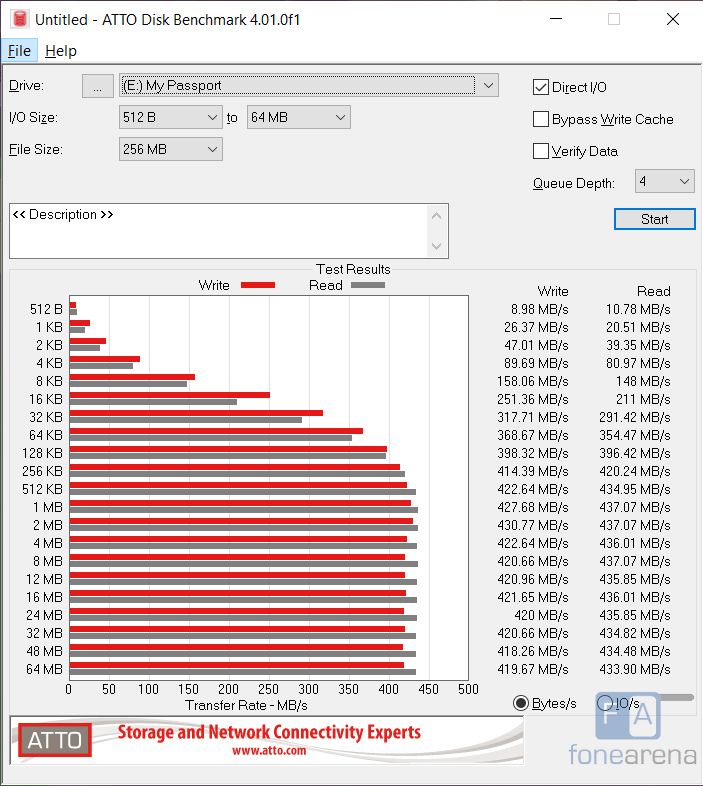 We are positive that if you have a device with an advanced enough internal drive, you will be able to come close to the rated 1GB/s reads and write speeds. Another thing to note is that you'll only get these speeds if your device has a USB 3.2 Gen 2 port (Either Type-C or Type-A). With a USB 3.1 Gen 1 port, you'll be limited to 5Gb/s or 625MB/s, which means you'll be leaving performance on the table.
Miscellaneous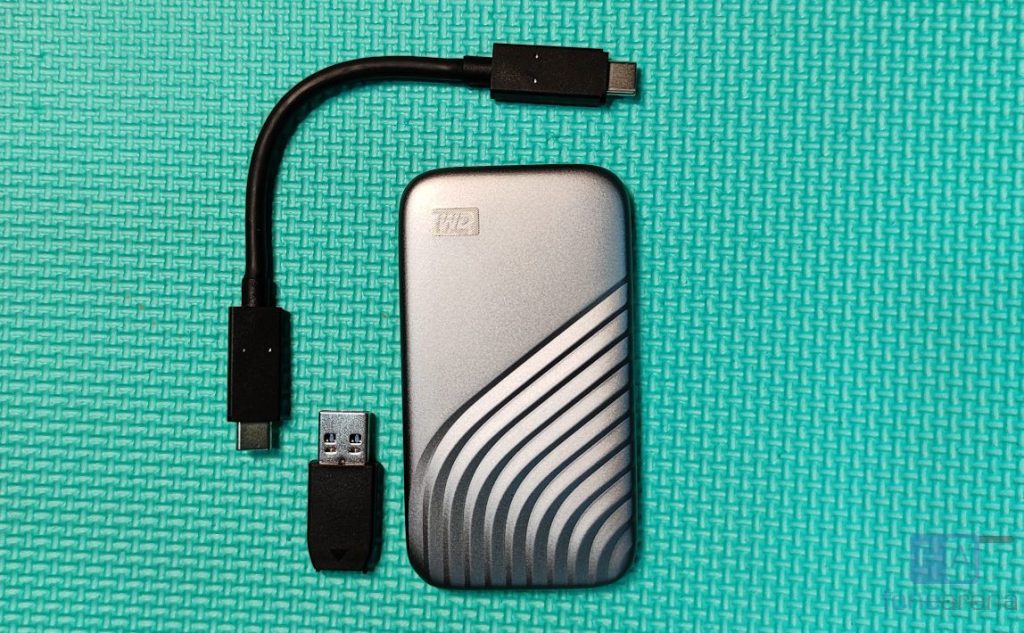 The drive does feature support for password-enabled 256-bit AES encryption, giving you the capability to secure the data in your drive. To access this feature, you'll need to install the WD Discovery software, which will be included with the drive. With this software, you also get access to My Cloud, which is a useful piece of software to access your data online anywhere. And there is an option to import data from another cloud storage account or social media account.
Conclusion
The My Passport SSD drive is a super compact, durable, ultra-fast drive that is perfect for people who travel a lot and require external drives for data storage, such as content creators on the go. If you are looking for archival type of storage with large capacities, I would recommend going for WD's own external My Passport drives. They have slower speeds, but higher capacities for the same price. But if you constantly move data around and require the fast speeds, then the My Passport SSD is an easy recommendation.
On Amazon, the 500GB and 1TB variants are matched in price with the Samsung T7 SSD (Non-touch), which is an alternative, if you are looking for external SSD drives. However, the 2TB model is about Rs. 4000 cheaper, so if you need higher capacity, the My Passport SSD is definitely the way to go.
Availability
The WD My Passport SSD is priced at an MSRP of Rs. 8999 for 500GB, Rs. 15,999 for 1TB and Rs 28,999 for 2TB, but you can get it on Amazon.in starting at Rs. 6,999.