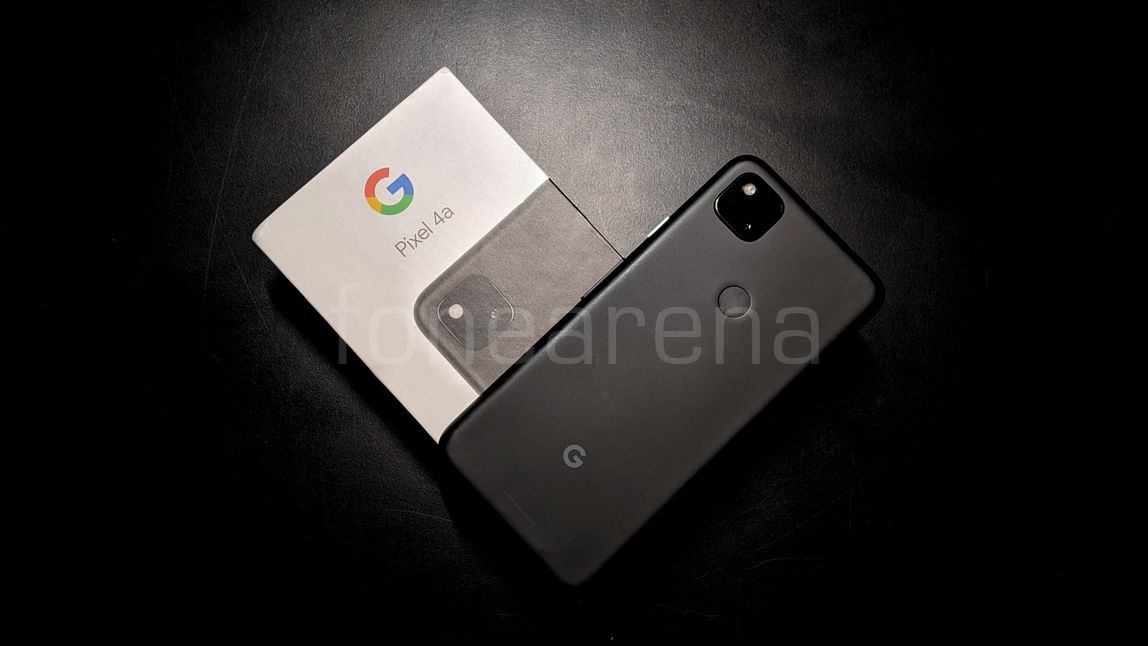 In the current smartphone market, the camera plays a pivotal role and Google has pioneered this section and got the ability to deliver near-perfect outputs even through average to below-average camera sensors. Google Pixel phones are very well known for its computational photography capabilities from the day Pixel branding was born. The birth of Pixel resulted in the death of the Nexus line up.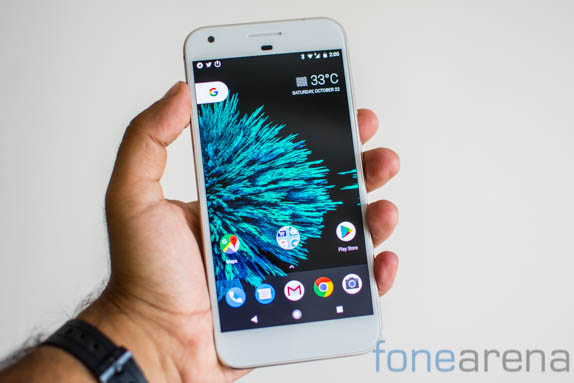 Google is very well known for its Nexus line up. Nexus phones were made by different OEMs like HTC, Samsung, LG, Motorola, and Huawei so far. In 2013 when Nexus 4, was announced many were stunned seeing the price to feature ratio. Nexus 4 and 5 made by LG took Google's developer device more affordable among smartphone enthusiasts.
Despite making attractive Nexus devices, Google's smartphone business was not as good as other Android counterparts. This resulted in Google ditching Nexus and moving forward with Pixel branding.
Now in 2020 Google even went one step ahead in making pixel phones more affordable and here comes Pixel 4a. Meanwhile, in the Indian smartphone market which is already crowded by REALME, Xiaomi, Samsung …etc with near-flagship to flagship specifications, a phone with a price tag of Rs. 31,999 is not considered to be affordable. But again, in what way this phone justifies this price tag? Let's check that below.
I am very much concerned about SAR value so let's start here. In India, SAR value for phones is set at a maximum of 1.6 W/kg (Over 1g of tissue mass). Google Pixel 4a got certified with maximum SAR value up to
HEAD SAR – 0.99 W/KG
BODY SAR – 1.19 W/KG
Note: I advise users to prefer using wireless or wired headphones for lengthy calls.
Box contents
The box is well crafted with much-required information printed around. The inbox contents were wrapped in thin cardboard and butter-paper, which shows their concern towards the environment. List of box contents below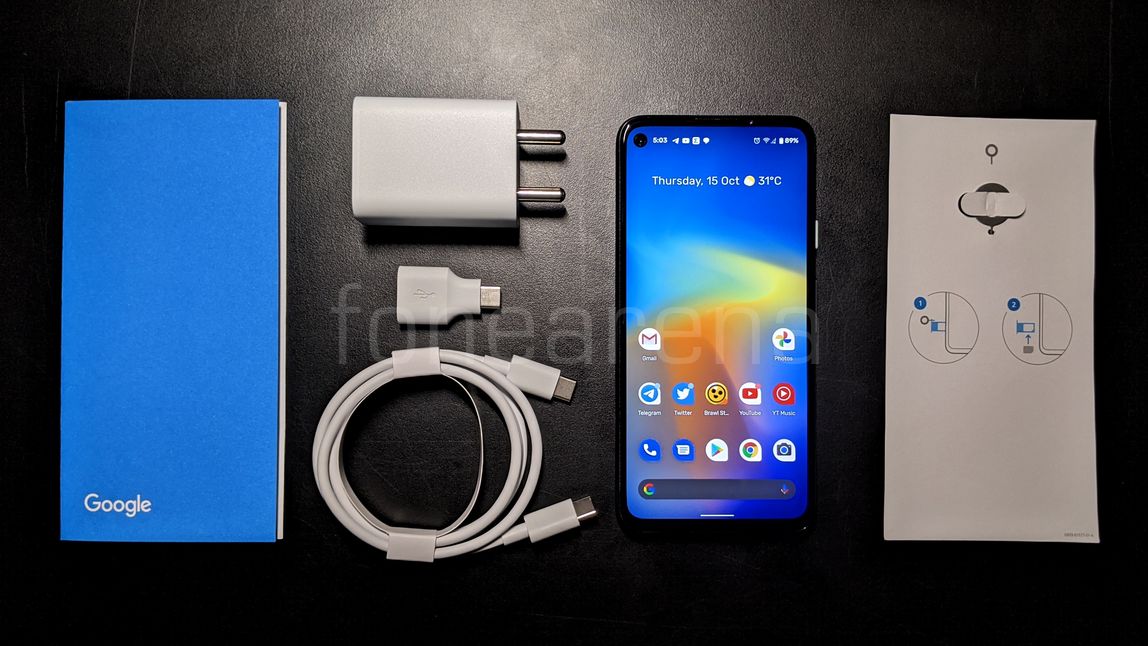 Handset
18W PD Charger (9V-2A) and high-quality Type-C to Type-C cable
Sim ejector pin
Quick Switch adaptor
Warranty card and manual
Box content is good for the price compared to other OEMs since many have started excluding chargers and headphones from the product kit.
Sensors
Google's Pixel 4a comes equipped with various sensors including:
Proximity/Ambient light sensor
Accelerometer/Gyrometer
Magnetometer
Pixel Imprint – rear-mounted fingerprint sensor
Barometer
Android Sensor Hub
Build Quality and design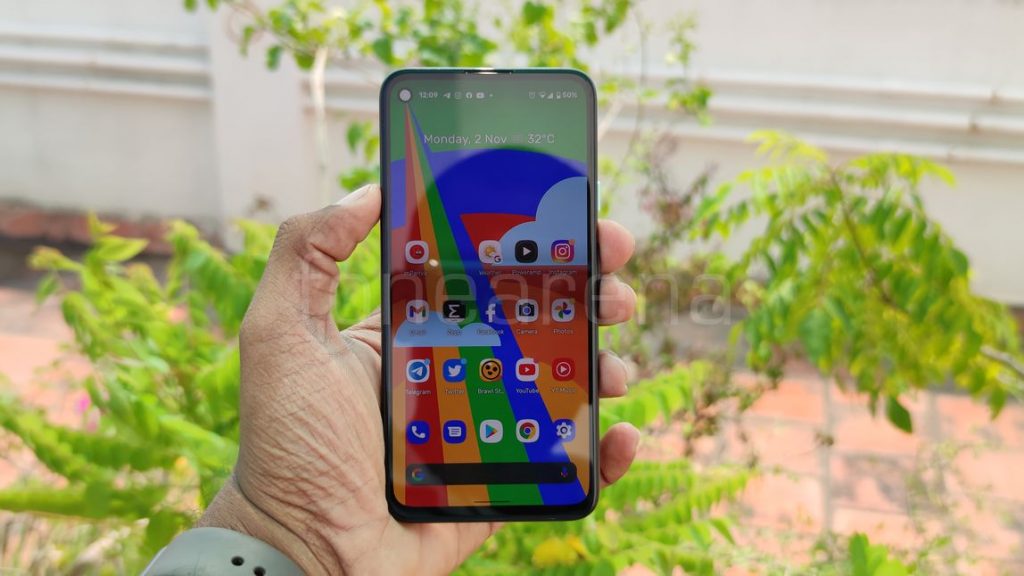 Pixel 4a felt very light out of the box as it was made of high-quality polycarbonate material. Also, Google has shifted from the two-tone rear design to minimal looking full black polycarbonate back.
Being polycarbonate unibody, the sides and back feel like having a thin soft rubberised coating. Buttons are also made of plastic and feedbacks are very good and clicky. The phone feels sturdy despite being plastic and should handle drops along with the frame, as polycarbonate will act as a good shock absorber.
Now coming to the buttons and ports placement, The power button and volume rocker to the right and the SIM tray at the near bottom left. The bottom of the phone packs a primary microphone and the prime speaker module which is the reason for the bass and loudness and the USB Type-C 3.1 Gen 1.
On the top, we get a 3.5mm jack which is nearing extinction and a secondary microphone. The back of the phone is minimal and clean with the Google logo at the bottom above made in Vietnam details. The top left corner of the back houses the unique selling proposition of the phone — the single-camera module with LED flash.
Pixel 4a measures as below
Height: 144mm
Width: 69.4mm
Depth: 8.2mm
Weight: ≈144g(with battery)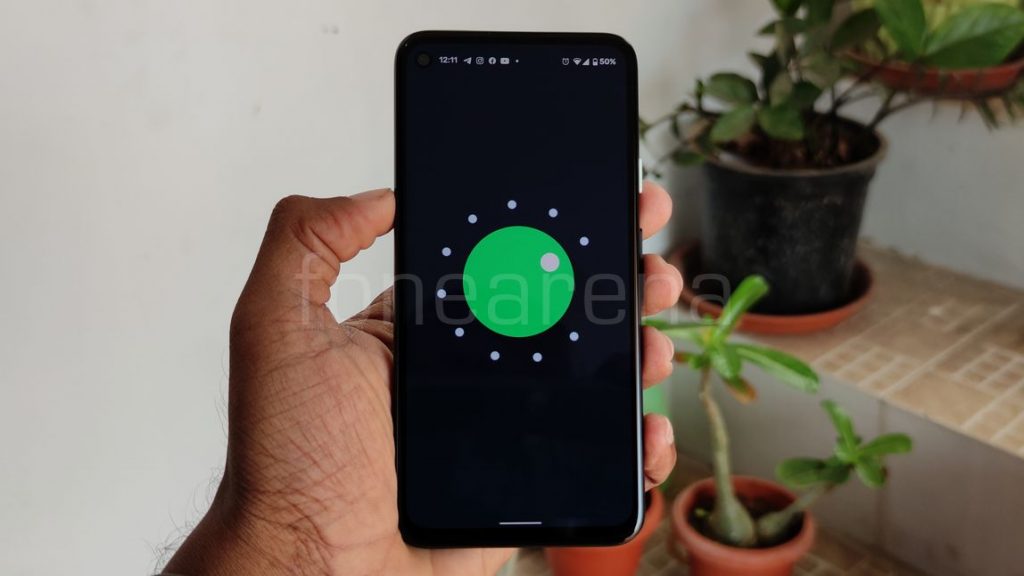 Being 144 grams in weight and curved frame with curved corners makes the phone very much comfortable to hold and the smaller form factor makes it user-friendly for single-handed usage.
Thermal Management
In today's smartphones, thermal management becomes key as most phones have powerful processors under the hood. The Pixel 4a is powered by a Snapdragon 730G chipset built on the 8nm process with a total of eight cores. There are 2 high-power Kryo 470 Gold cores clocked at 2.2GHz, and 6 efficient Kryo 470 Silver cores clocked at 1.8GHz. Powering the graphics is the Adreno 618 GPU.
In the real world, there are no critical issues with the device. It turns warm while playing games like COD or other graphic intensive contents. The Maximum temperature during gaming used to reach 43-44 degrees.
Also, while using the camera for recording 4K video 
In the indoor condition with the room temperature around 28 degrees phone turns hot around 8 to 9th min and pops up a message above camera interface stating "Phone is too hot and this may result in downgraded video quality"

In the outdoors, That too around noon phone will display a similar message in below 5 mins.
If you love enjoying content through the loudspeaker then this message is for you. If any multimedia content is played continuously for more than 15 to 20 mins through the loudspeaker the Pixel 4a turns warm around the rear of the bottom-firing speaker.
Display and Multimedia – Gorgeous OLED panel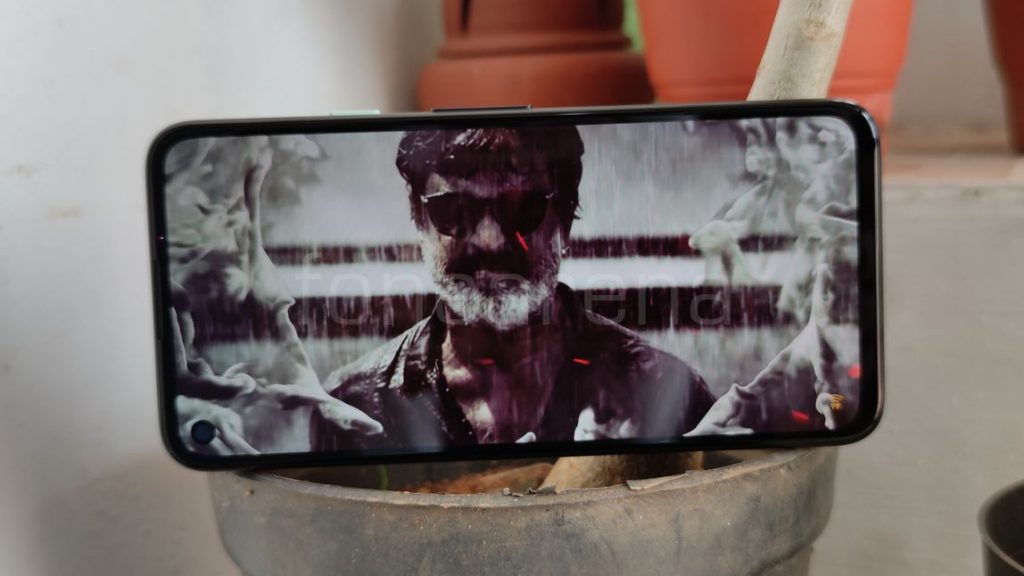 In India average consumers gets access to high refresh rate panels from Rs. 13,000 for LCD and around Rs. 28,000 or above for AMOLED, and this is where  the Pixel 4a fails as it features a 60hz OLED panel.
Being a 60hz panel ensures that battery life is not going to be hurt by a high refresh screen here. The touchscreen is very responsive and is a flat display, which avoids accidental touch during gaming and general use.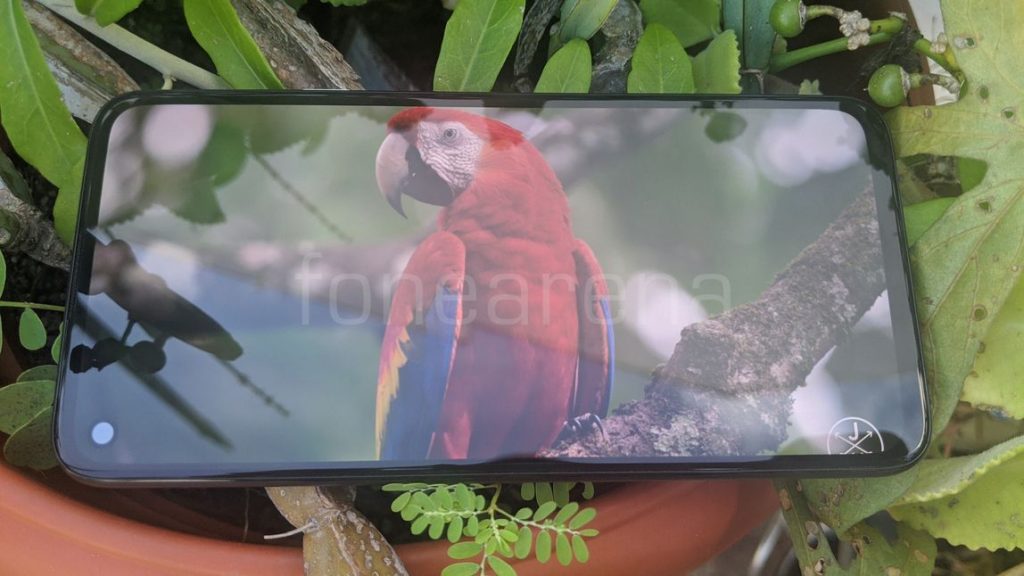 Despite being a compact phone Pixel 4a features a 5.8-inch display (Full-screen 147.6 mm) with a transmissive hole along the top left corner. The display is protected by Corning Gorilla Glass 3 which protects the phone from scratches to some extent and it does not drop-proof at any means.
This phone is a true multimedia powerhouse with FHD+ (1080 x 2340) OLED HDR display at 443 PPI which displays contents sharp and true to nature. 19.5:9 aspect ratio makes the display narrow along the width and tall. I felt Google could have gone for 21:9 rather than 19.5:9 to favor a cinematic viewing experience.
With a 100,000:1 super contrast ratio blacks are deep and result in the True black level. This also shows the capability to display a wider Full 24-bit depth for 16 million colors. HDR support adds the advantage to enjoy OTT contents on Netflix, Amazon Prime, and more.
The display is bright enough for outdoor usability as sunlight legibility is good. The Pixel 4a's display has good viewing angles and being OLED panel users get the option to choose between color mode like Adaptive, Boosted, and Natural.
In Boosted mode contents displayed will turn more vivid and colorful, whereas Natural and adaptive will favor photo / Video editing purposes. Also, this phone lacks DC Dimming or Low brightness flicker fix option. Pixel 4 had Ambient EQ, which adapts the colors to the ambient light similar to Apple's True Tone display / Nokia's pixelworks.
Even HDR contents on YouTube feel wow to experience. Also, no tint issues or black crush issue like other high-end flagships around. Sadly Amazon's Prime Video is not supporting HD playback in 4a. Netflix worked perfectly with HDR playback support. If you love watching videos with audio from loudspeakers, then pixel 4a will be perfect for you.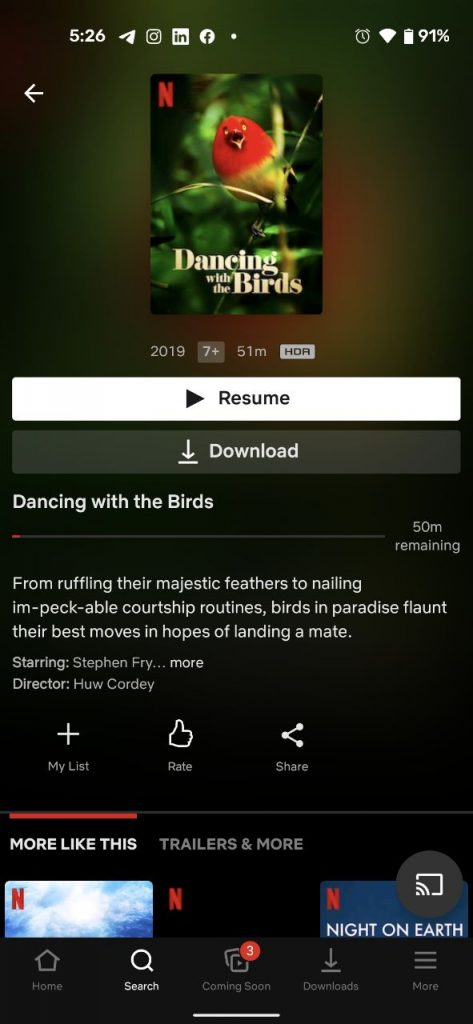 The default music player of Pixel 4a is YouTube music. YouTube Music app is capable of playing and organizing locally stored audio tracks too. Also, audio files from internal storage can't be added to queues or playlist with songs from YouTube Music. Also, users can't cast to other devices.
Today most smartphone manufacturers have removed 3.5mm audio jack, Pixel 4a retains it from 3a series and output through the jack is not very loud and it feels flat. To improve the audio experience in 4a, I recommend using 3rd party music players like Poweramp, Musicolet, power audio, etc.
Music experience through Bluetooth accessories is good and if the output is compared with those via 3.5mm, I am sure that wireless audio experience is better. Also, this does not mean your 4a will stay the same forever future updates may result in betterment of 3.5mm output.
Pixel imprints and device security

Unlike Pixel 4/4XL (TOF 3D depth/biometrics sensor for face unlock), Pixel 4a comes with a more reliable and old-school phone unlock option in the name of Pixel Imprint. Pixel Imprint is a custom name given by Google for the fingerprint option.
Users can add up to 5 Pixel Imprint to the maximum. In addition to unlocking the phone, the user can also use it to authorise purchases and app access. The Smart lock is subjective and many won't prefer this in favor of privacy or security.
With the Smart lock, we can have the device unlocked when it is safe for the user. The Smart lock can do this by recognising signals and location data like when the user is at home or the device is close to the user.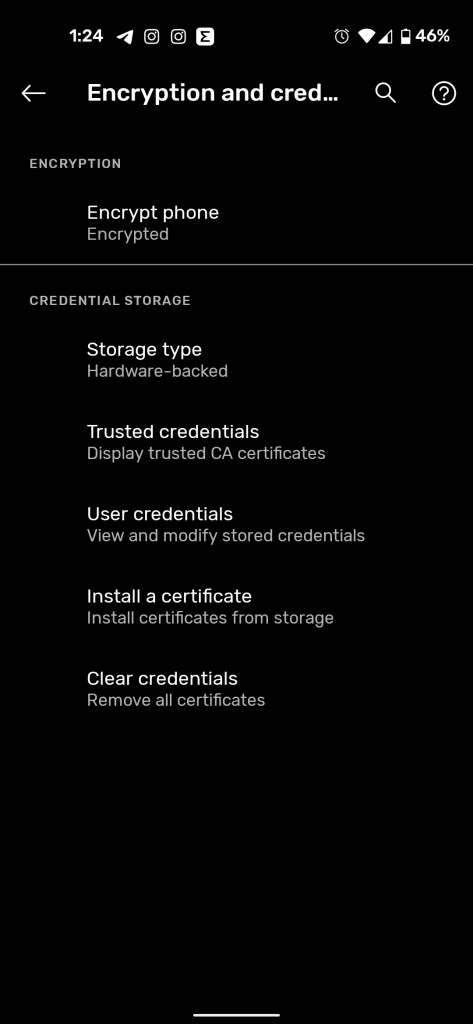 Other than face unlock, every other traditional option such as none, Swipe, Pattern, Pin, and Password are available. Options like SIM card lock, Encryption and credentials, and Confirm SIM deletion adds further security to the user data.
Notification and Sounds

Google's Pixel 4a sounds average for incoming calls despite housing powerful stereo speakers. This is not something new, I experience this from Pixel 2. Thankfully the vibration motor is powerful and helps us outdoors. Yes with this kind of vibration notification, we won't miss anything even in a noisy environment too.
Users can set custom ringtones. Even if you set a custom ringtone, it won't sound as it sounded via the music player. Hope Google will look into this. They could have added a toggle to boost ringtone volume. Phone ringtone tab comes with more preloaded stock tones of wide varieties.
Connectivity

The age of technology used in developing smartphones grows and resulted in phones coming packed with more hardware and software features every year. But, prime use for a phone is going to be Voice calls, SMS, and mobile data.
Pixel 4a packs an X15 LTE modem under the hood and being a unibody polycarbonate phone, it is good in signal reception. Pixel 4a comes with a single nano physical SIM and eSIM. I did not face any signal issues during calls, Both VoLTE and VoWiFi worked great. 
Regarding eSIM activation networks like Airtel, Jio, and Vodafone-Idea (VI) can get things done easily within hours. Also, eSIM will favor those who don't change their phones often.
However, it is important to keep in mind that erasing your eSIM during the factory resetting the device may lead to some issues in recovering or re-activation of the SIM card.
Pixel 4a supports the following bandwidths as below
GSM/EDGE: Quad-band (850, 900, 1800, 1900 MHz)

UMTS/HSPA+/HSDPA: Bands 1/2/4/5/8

LTE: Bands 1/2/3/4/5/7/8/12/13/17/20/25/26/28/32/38/39/40/41/66/71

E-SIM bandwidth is based on the network operator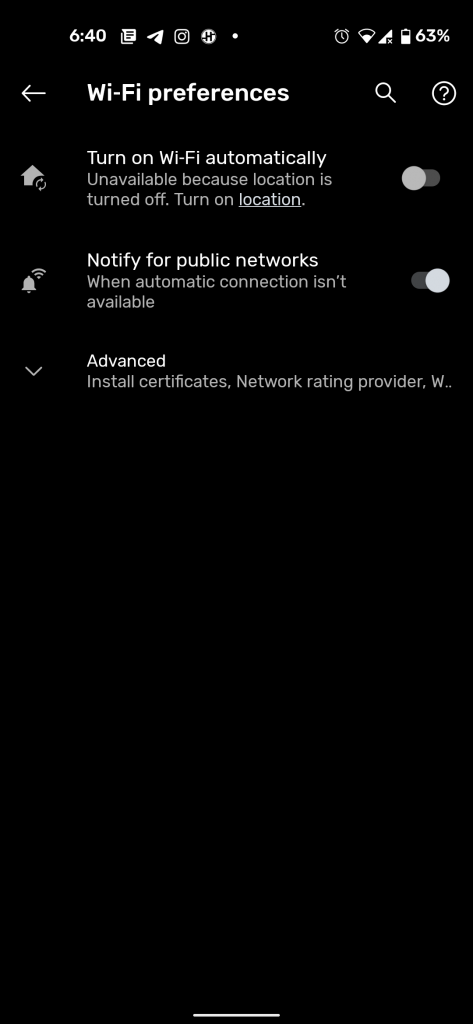 Wi-Fi 2.4 GHz + 5 GHz 802.11a/b/g/n/ac 2×2 MIMO works good. Auto switching between saved Wi-Fi network based on signal strength works as it should. Wi-Fi HotSpot comes with security options and supports both 2.4 GHz and 5 GHz band.

Pixel 4a comes with Bluetooth 5.0 + LE which supports A2DP (HD codecs: AptX, AptX HD, LDAC, AAC). Bluetooth works fine with most accessories without any issue. Range is good and I did not experience and disconnection or connectivity related issues.
Pixel 4a also comes packed with NFC, Google Cast support and GPS, GLONASS, Galileo, QZSS, BeiDou for global location assistance.
Haptic feedback and Keyboard
Pixel 4a comes with one of the best in the industry haptic feedback. Haptic technology, also known as kinaesthetic communication or 3D touch, refers to any technology that can create an experience of touch by applying forces, vibrations, or motions to the user. This helps the user feel the interaction with the smartphone's touchscreen.
Gboard has matured a lot over time and in Pixel 4a Gboard is the default on-screen board to use. It comes with all those well-known customisations and advanced options to make our typing easier than before. Those who prefer using alternate options like Swiftkey, Mint keyboard, etc.. can be used without any issue.
Camera – USP of pixel

Google is a strong contender when it comes to smartphone photography. Team Pixel has taken smartphone camera capability to another level. The current market is highly crowded by megapixel race, and we can see phones coming equipped with 108MP sensors as well.
On the contrary, the Pixel 4a comes with the same old 12.2 MP dual-pixel sensor with 1.4 μm pixel width. Team Pixel is strong in computational photography, and proves it once again.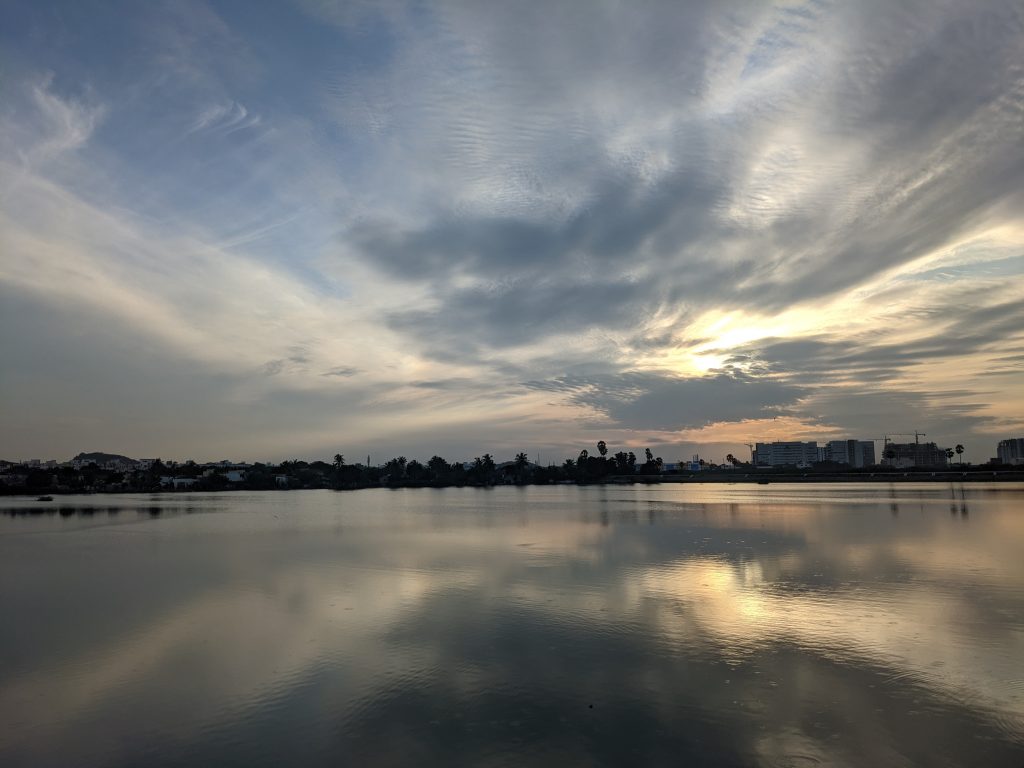 Pixel 4a can capture images in the RAW (DNG) format as well, upon enabling in the camera settings.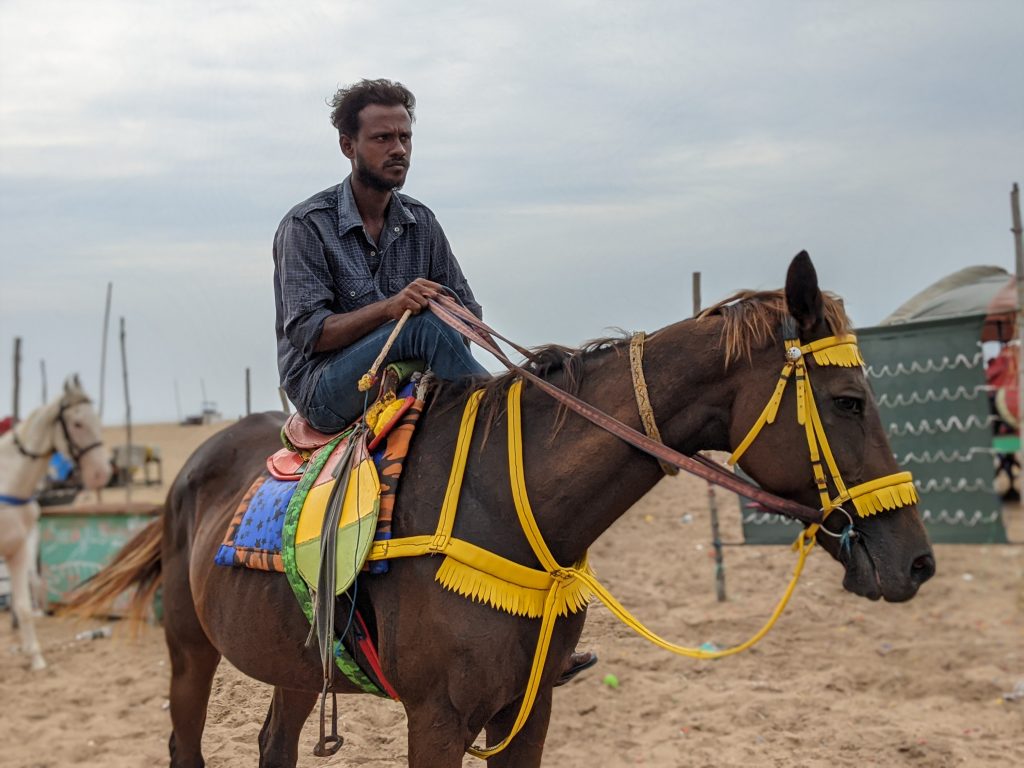 To make a sharper and detailed photo in any situation requires good focus mechanism implementation, and Pixel 4a comes with Auto-focus with dual-pixel phase detection. Time taken to focus is very quick with awesomely quick shutter speed to snap. 12.2 MP camera comes equipped with Optical Image Stabilisation (OIS) that avoids producing blurry images.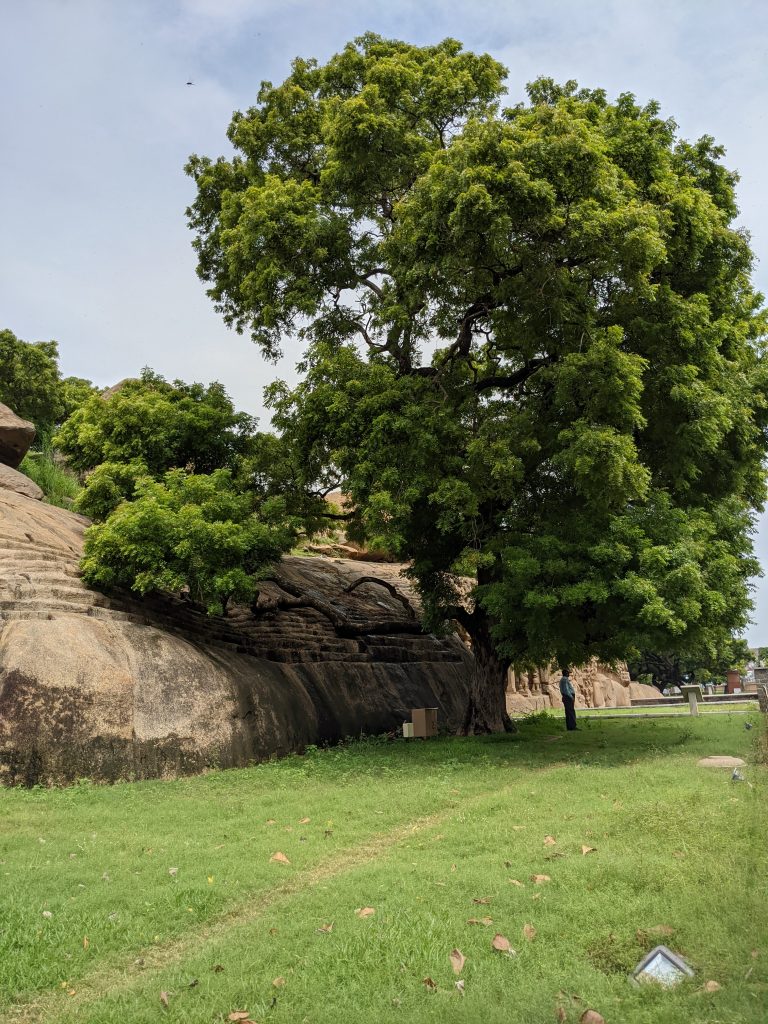 Photo captured via primary sensor are good in detail with natural color reproduction, what we see will be freeze-framed by this little camera monster. Images size between 2 to 3mb in day-light conditions and this proves good the compression algorithm is without losing details. Dynamic range is good in 99% of scenes and not aggressively blown out.
Most smartphones at this price come with a multiple-camera setup with Ultra-wide, and Telephoto sensors. Those who are worried about the single-camera setup or the absence of a macro sensor don't be!
Pixel 4a can capture awesome photos in 2x to 7x digital zoom. Even though Pixel 4a is not coming with a telephoto setup, it manages to take good photos till 4x and even it produces some decent photos at 7x maximum zoom.
I recommend shooting at 2x or 3x for macro shots. With ƒ/1.7 aperture, you will end up getting some impressive natural bokeh like below
However, I felt worried that Pixel 4a did not come with a wide-angle sensor after seeing the primary 12.2MP sensors field of view. With a 77° field of view, it feels narrower compared to the competition.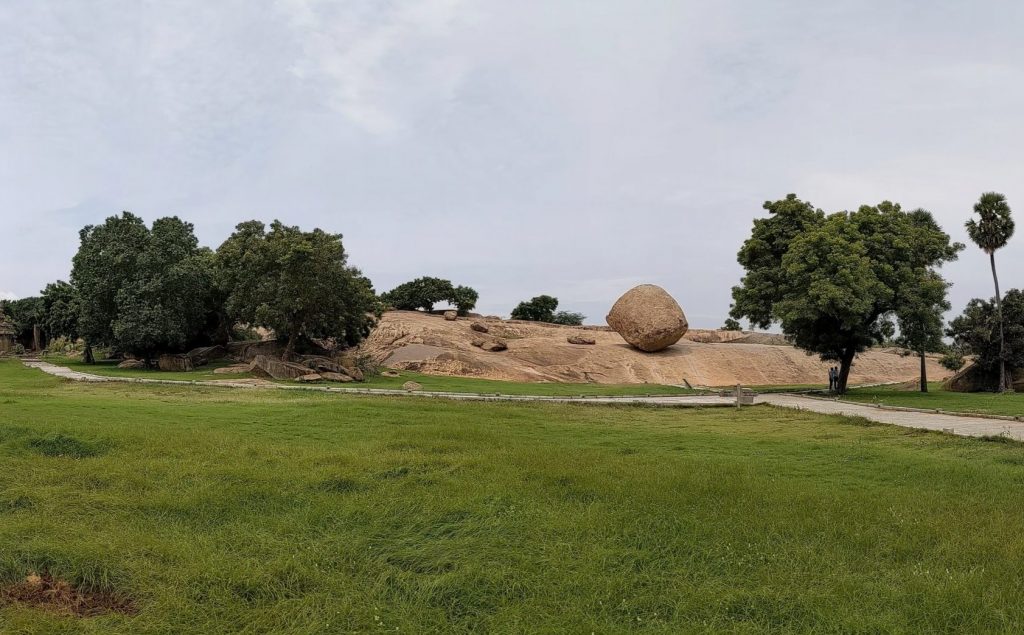 Rear camera Portrait perfect with very good edge detection. Whether it is daylight or night, photos are natural with good details.
At times object portraits are not that great, subject we try shooting matters. It's worth mentioning that, the complicated subjects like the bicycle below may result in poor edge detection processing.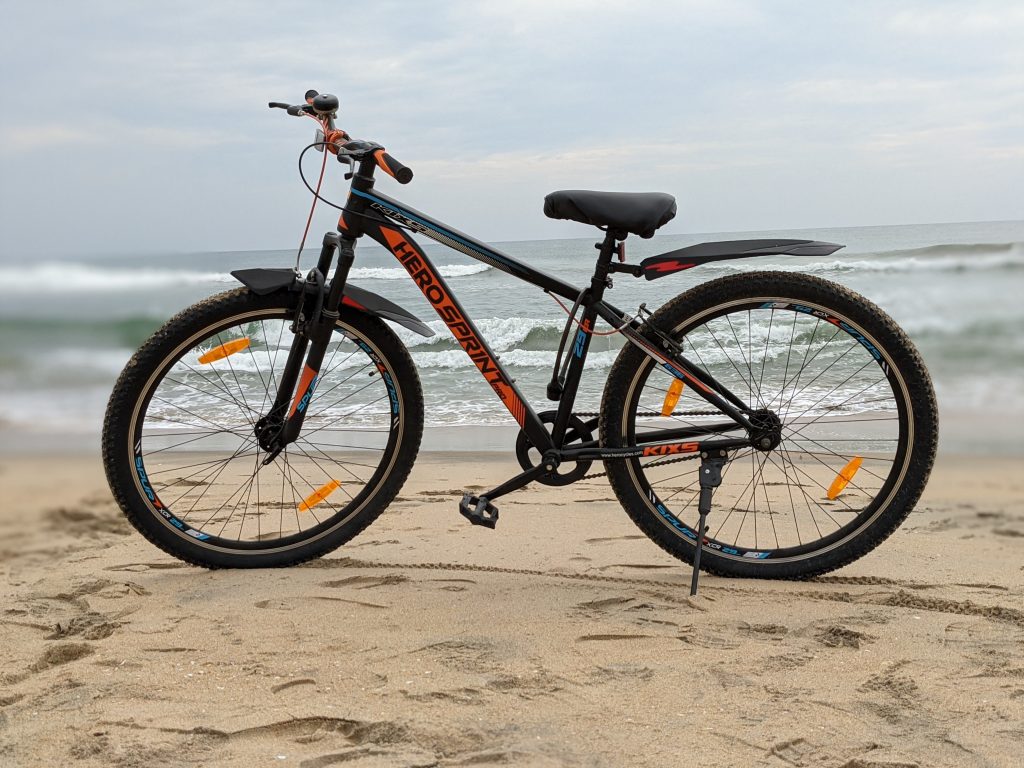 From the day Pixel 3 series were made available, Night sight has become one of the key selling point of Pixel phones. Capturing Night time photos were made easy with AI learning and stabilisation mechanism behind.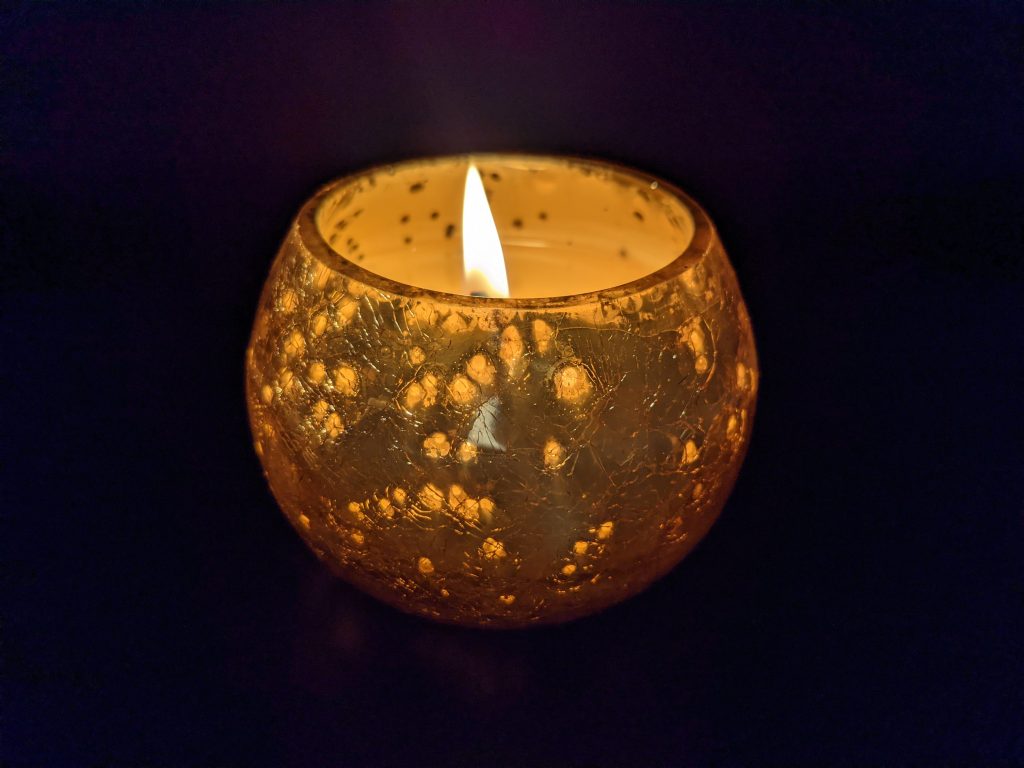 Handheld night sight shots exposure time ranges between 1 and 8 seconds or more based on how bright the environment is. Darker the environment, more the exposure time.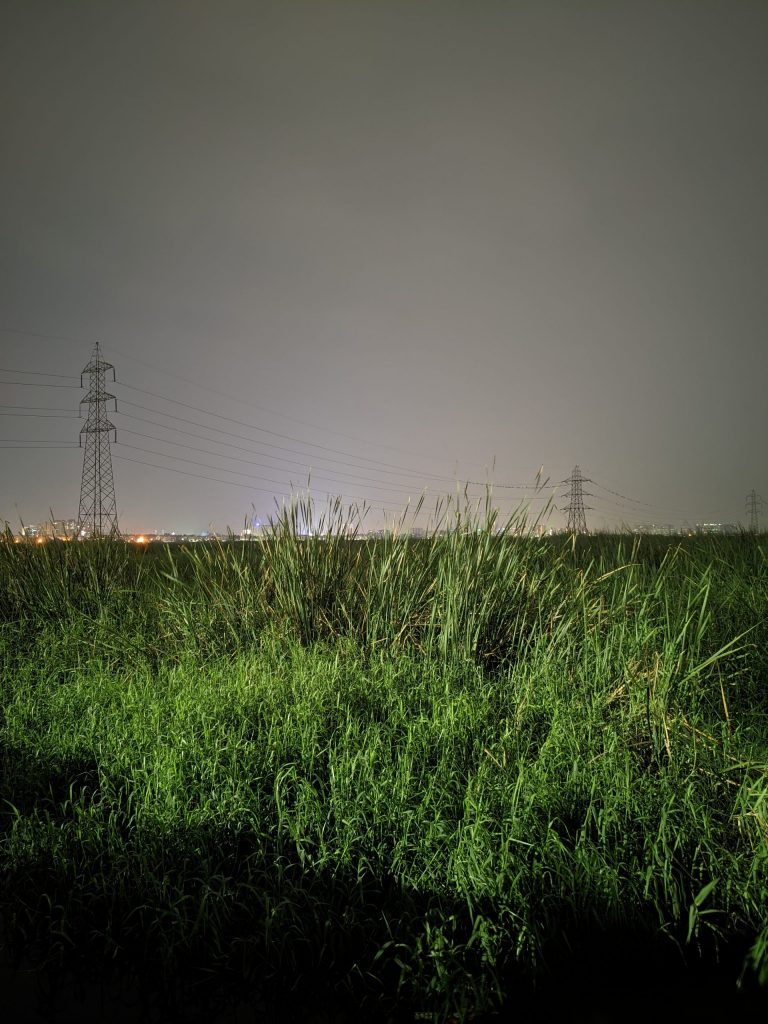 When phone is well seated on tripod or on any surface, astrophotography  turns on automatically and results are best in class. I was not lucky to capture an amazing photo, mostly it is full of clouds.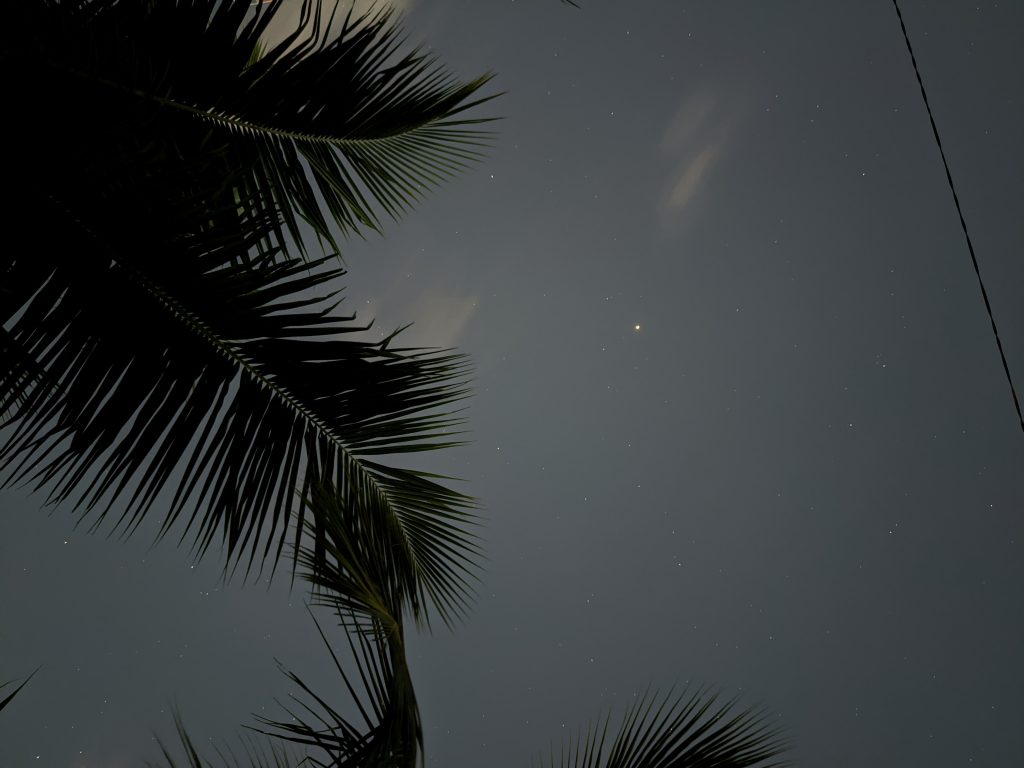 Users can change focus in astro mode. Whether it is going to be auto or near or far can be decided by photographer. For good astro-photos environmental light pollution should be minimal, else the photo will turn bright like above sample.
Panoramas can be shot on both portrait and landscape, outputs from Pixel 4a were good in details.

Front camera – Here comes the Vloggers area. Most users in the current generation are very much concerned about front camera performance. Pixel 4a comes with an 8 MP Front camera with 1.12 μm pixel size and ƒ/2.0 aperture, also is a fixed focus camera with an 84° field of view.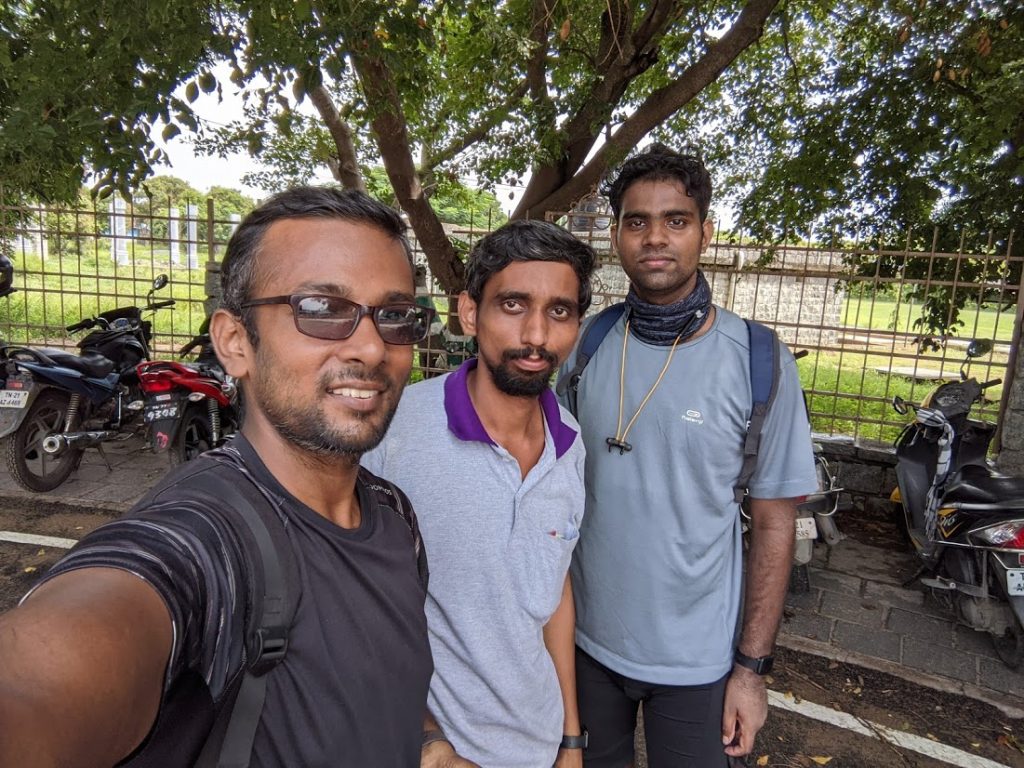 The front camera performance is average to good and the details produced are natural. The focus plane of the front camera is far and which sometimes results in soft and less detailed images compared to sharp and detailed rear camera outputs.
The Front camera supports the following modes
Photo – Most of the shots looks good other than night-time selfies. Daylight photos are with good details and the HDR algorithm may not be as impressive as the rear camera.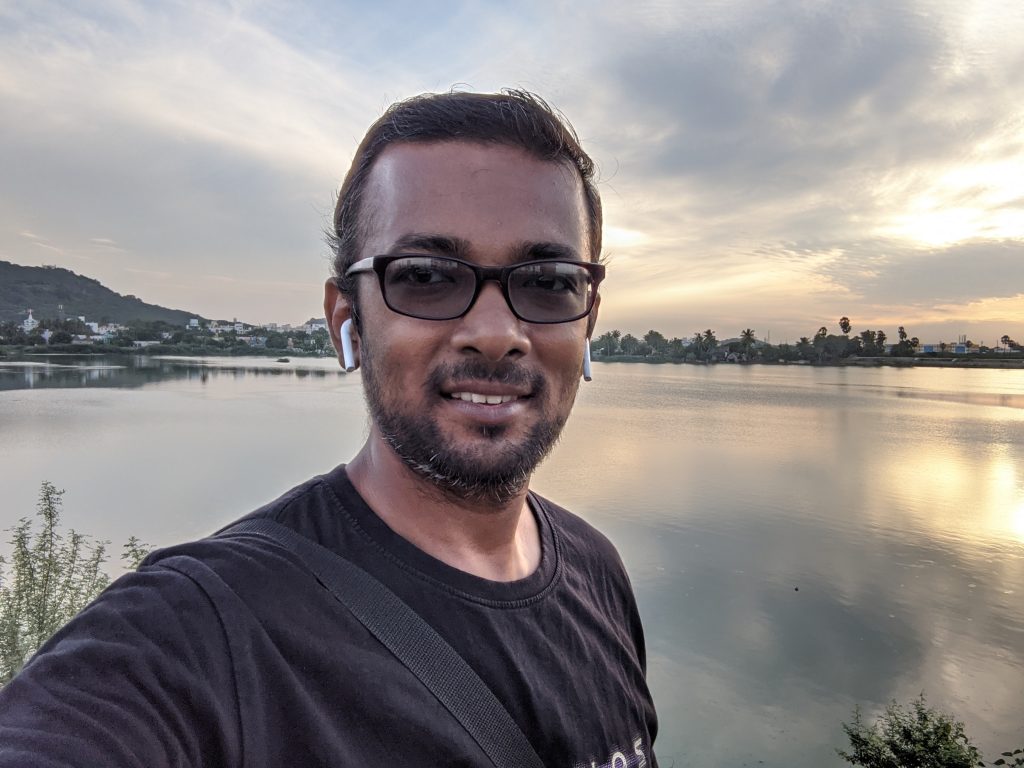 Portrait – Output produced is best in class and better than other flagship phones around. Edge detection is a strength for Pixel phones.
Night Sight – Very well executed and perfect for low light and indoor shots.
Time Lapse – Comes with similar options as the rear camera and produces good outputs.
No doubt in Pixel 4a's outputs, Photos look promising. But, most photos look natural and retains good details. The social app users around prefer punchy and colorful images. To get the stock output even more colorful and interesting I tried using Snapseed, Google's photo editing tool. Attaching some edited outputs below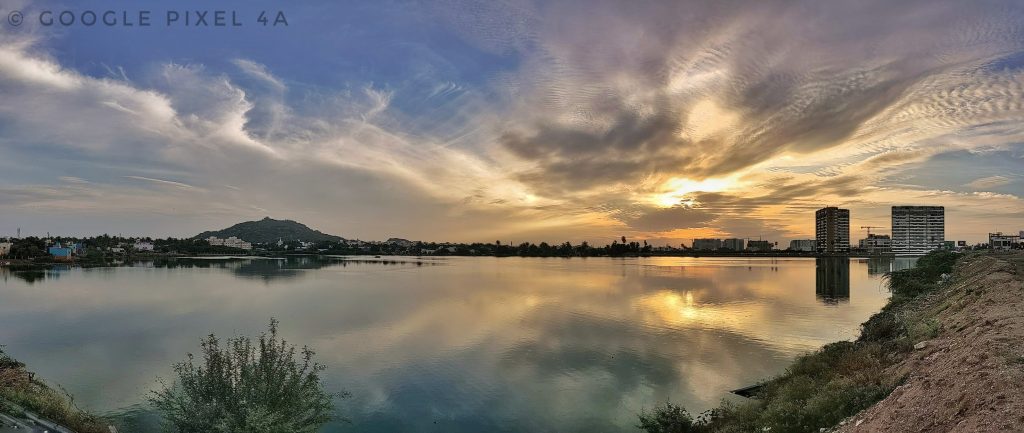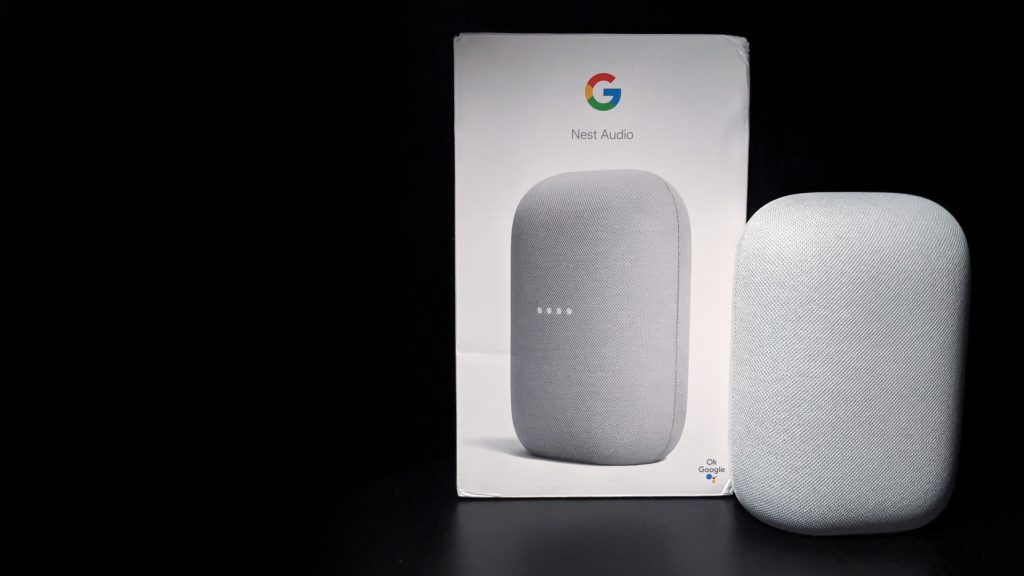 Videos
Google's Pixel phones have a poor track record compared to competition with respect to video recording capabilities. With Pixel 4a it is clear that Google is taking things seriously and working on it. Videos produced with 4a are very good in detail and the hybrid stabilisation ( OIS + EIS ) mechanism used works awesome.
Pixel 4a can capture videos at the following resolution:
1080p @ 30 FPS, 60 FPS, 120 FPS

720p @ 30 FPS, 60 FPS, 240 FPS

4K @ 30 FPS
Videos captured look great in dynamic range and details along the shadow regions were impressive.

Pixel 4a can capture videos at the following resolution using the front camera:
1080p @ 30 FPS

720p @ 30 FPS

480p @ 30 FPS
Selfie videos are very good in stabilisation and details are good. EIS works excellent and the output looks smooth. This phone will be good for vlogs but, the field of view is not that great to cover more into the frame. Dynamic range is good as details of highlights and low-lights were well handled.
Drawbacks in Google's camera app are listed below

No Pro mode

Limited frame options

Limited modes compared to competition

Heats up while recording lengthy 4k video
Camera Update – 8.1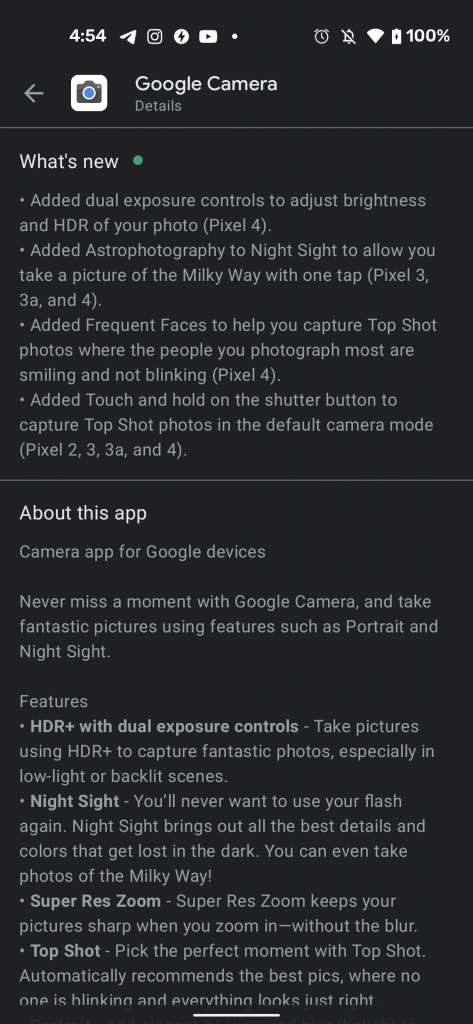 The all-new Google Camera 8.1 for Pixel 4a brings in UI changes than new features. The camera app feels more user-friendly respective to switching between modes available was made as simple as possible.
Even though the Pixel 4a lacks a telephoto sensor, I mostly choose 2x for better depth around subjects. The Macros in 2x look was more impressive than regular. Thankfully Google added toggle to switch between 1x and 2x on the go. The same happened with Portrait mode and Video as well.
Software – Clean and simple

When the camera is named as USP for pixel phones, We have Android experience at best with pixel phones. There is no excuse with 4a as the last generation 3a powered by snapdragon 670 itself fared well in most conditions and the same continues with 4a.
Out of the box, the Android 11 experience is smooth like butter. That too considering previous generation devices like the 3a series, 4a's performance is good without any doubt. Android is showing signs of maturity via cosmetic looks and other privacy options. Google's Pixel line up is very well known for its Android experience and also the way the team delivers the latest Android updates in NeXuS style.
The Software experience is clean and simple with no bloatware or unwanted stuff being presented in the name of features. This does not mean Pixel comes packed with the best in class features available around.
What's new with Android 11

Android 11 brought in some unique refinement in existing options. Some features were exclusive to pixel phones. Let us check them below
App suggestion

Android 11 brings Pixel launcher an option to display the frequently used app on the home screen bottom row. App suggestions are based on most used apps or based on user routine. Also, users can block apps from showing up in the suggestions.
Media controls

Media controls were taken to next level. With android 11 google decided to add multiple media players control in one place, below the notification tray toggles. Previously media player shortcuts were among notifications and users should expand the dropdown and search for their respective app media controls. Now users can just swipe between the players actively available.
Screen recording

Screen recorder is made available and which is not something new among Android users. To be clear Screen recording was made available by google from KitKat days and was removed later But, now it is again made available for pixel users.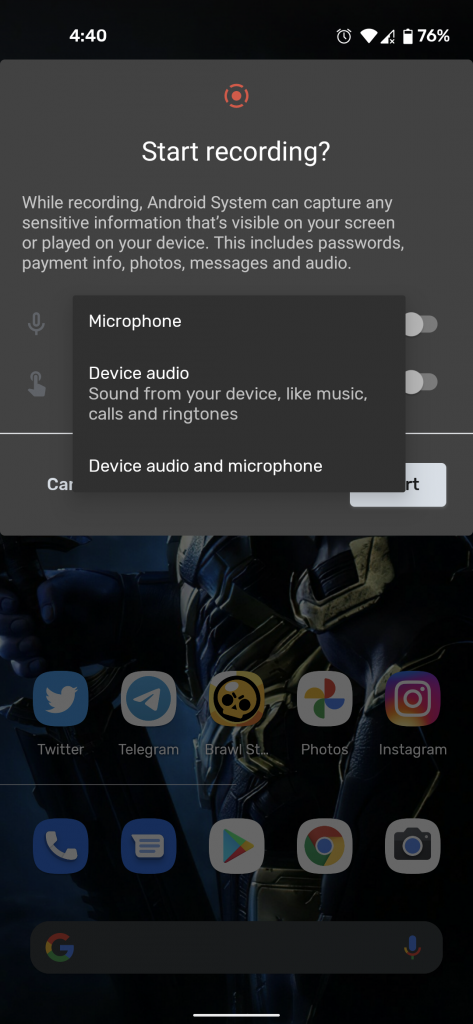 Users can record their 4a's screen at native display resolution. Screen recorder also provides options to show touches made and also record audio from the phone's microphone or internal system audio or both audio source together. Recorded outputs were good in quality. Not every app around supports internal audio recording, occasionally it failed with games like Asphalt.
One-time permissions for apps and auto-reset

Whenever your app requests a permission related to location, microphone, or camera, the user-facing permissions dialog contains an option called Only this time. If the user selects this option in the dialog, your app is granted a temporary one-time permission.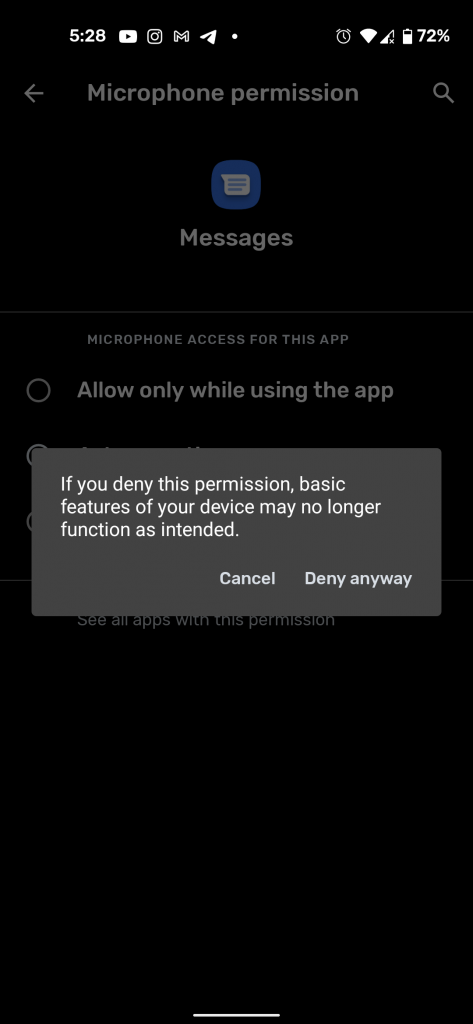 If your app targets Android 11 or higher and isn't used for a few months, the system protects user data by automatically resetting the sensitive runtime permissions that the user had granted your app. This action has the same effect as if the user viewed a permission in system settings and changed your app's access level to Deny.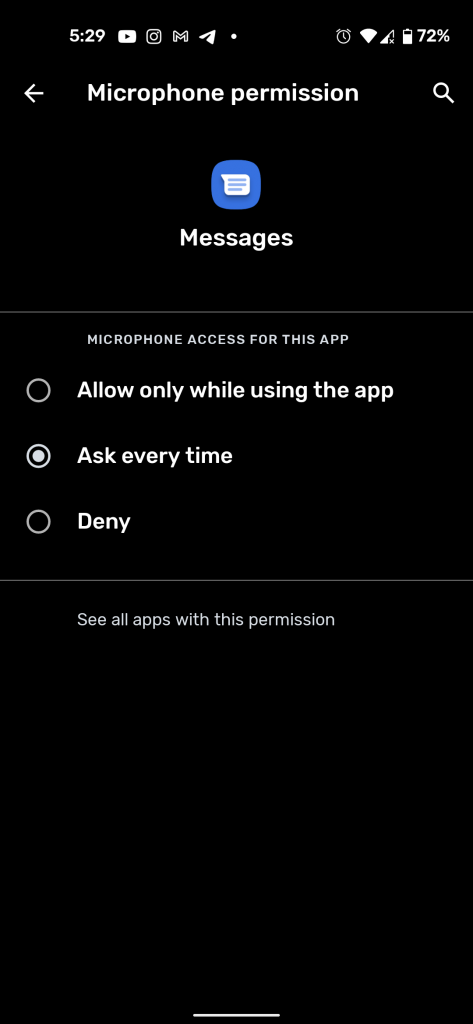 Dark theme scheduling
Dark theme is not new to Pixel. It was made available via Android Pie but, was lacking option to enable it on custom time. Now in Android 11 Google has added option to get it scheduled time based.
This helps keep the phone's battery alive for longer than usual. Dark theme schedules will be executed once the display is put into sleep.
Android updates through play store
Other than major Android updates and security patches, Google has planned to deliver bug fixes via the play store. This will help Android 11 and above running smartphone users to not wait for brands to deliver.
Smart device controls

For those who like IOTs will love this valuable option being added to the power menu. When the user navigates to the power menu will find options like an emergency button, Power off, and restart button and this is not something new. Google has added device controls as a small section below, which gives options to the user to interact with IOTs paired to google home from the lock screen itself.
Still pixel packs more features to be noted down. I will list some of those which are commonly used in day to day scenario
Google Assistant
Always on Display
Live caption
Screen attention
Android Auto
Nearby Share

The Google Assistant is powerful as usual and useful to set reminders on the go or even get some valuable information from the internet without using the phone or launching the browser. The only area that made me worried a bit is the removal of a squeeze to wake Google Assistant, This is again subjective as some might have not used.
AOD – Smartphones featuring OLED panels are gifted with Always on display. The 4a's display turns slightly dimmer once the screen is locked but, still visible clock and date at all times, plus you'll see notifications right below. Notifications displayed are just icons of respective apps and bottom of the display will keep displaying battery percentage.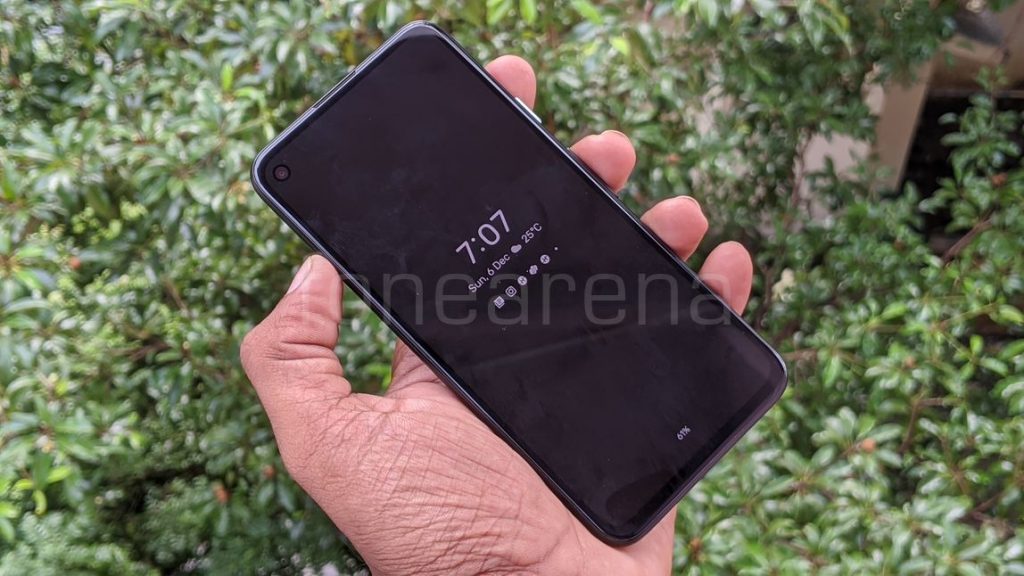 Live caption –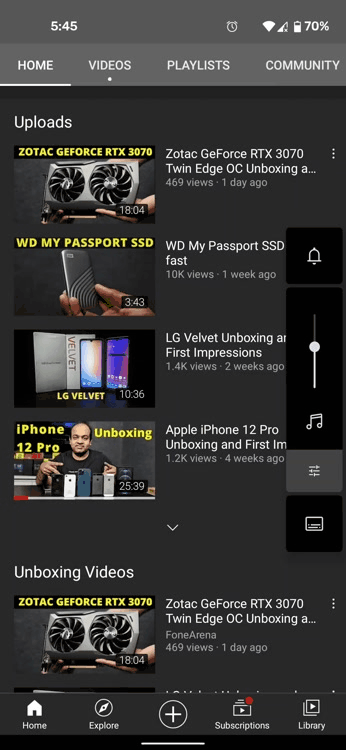 Automatic captioning system, similar to the captioning system on YouTube, except that all the processing happens in real time and completely on-device, so it works even if you don't have cellular data or Wi-Fi, and the captions always stay private and never leave your phone.
Android auto – Any phone running Android 11 will be able to connect to Android Auto, cable-free. To get wireless possible both a phone and Android Auto head unit should support 5GHz Wi-Fi.
Being powered by Snapdragon 730G adds an edge to boost the overall Android 11 experience. Have not experienced any lag during the day-to-day use and the animation was on point with no exaggeration.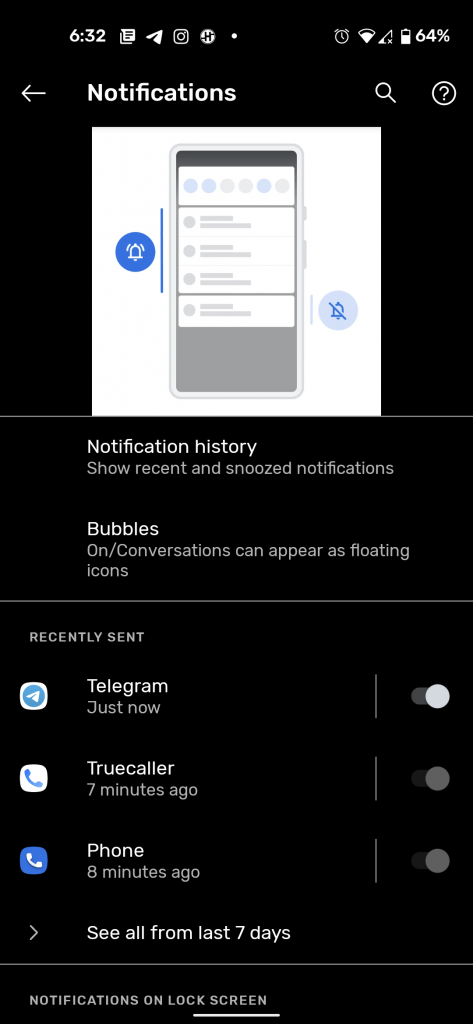 Android is well known for customised notifications. Custom notification brings in options like what to be displayed and where and when. This can be done at the individual app level.
Screen attention – This is a display management feature that uses the device's front-facing camera to keep the display on, thus long as the user is looking at the screen.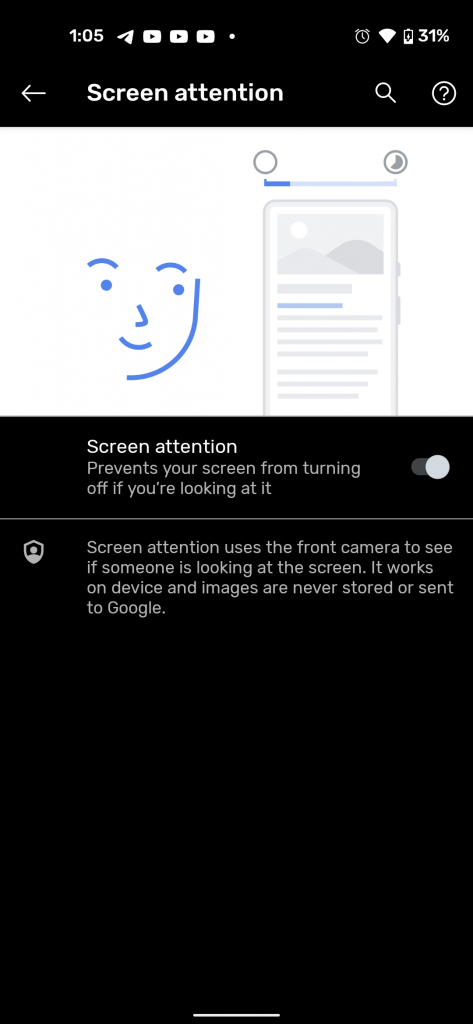 With Screen Attention enabled, you won't have to worry about that screen turning off when you're viewing something on your device that takes longer for you to go through than your configured screen timeout would allow. This should have some significant effect on day today battery life.
Nearby Share – Most users will be aware of file sharing apps used for sharing larger files. Nearby share is similar to those which helps in easily sharing content both online and offline.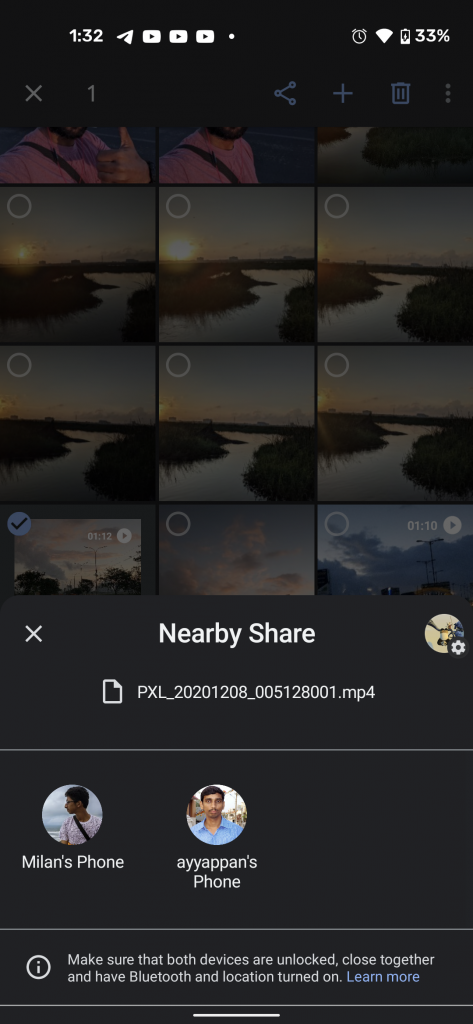 Google claims that nearby share was built with privacy at its core, users can Safely share and receive files with those around them. I tried sharing a 386MB video file to OnePlus 7t from Pixel 4a and it took around 40 secs to get the job done.
Hardware and Gaming Performance

Google's Pixel 4a is powered by Qualcomm's  Snapdragon 730G chipset built on the 8nm process with a total of eight cores. There are 2 high-power Kryo 470 Gold cores clocked at 2.2GHz, and 6 efficient Kryo 470 Silver cores clocked at 1.8GHz. Powering the graphics is the Adreno 618 GPU.
Many may feel this specification to be inferior, but in reality, a good midrange chip clubbed with Google's very well optimised software delivers a perfect Android experience. For day to day, casual use the hardware of this phone is more than enough unless the use case includes video editing or capturing lengthy 4k footages.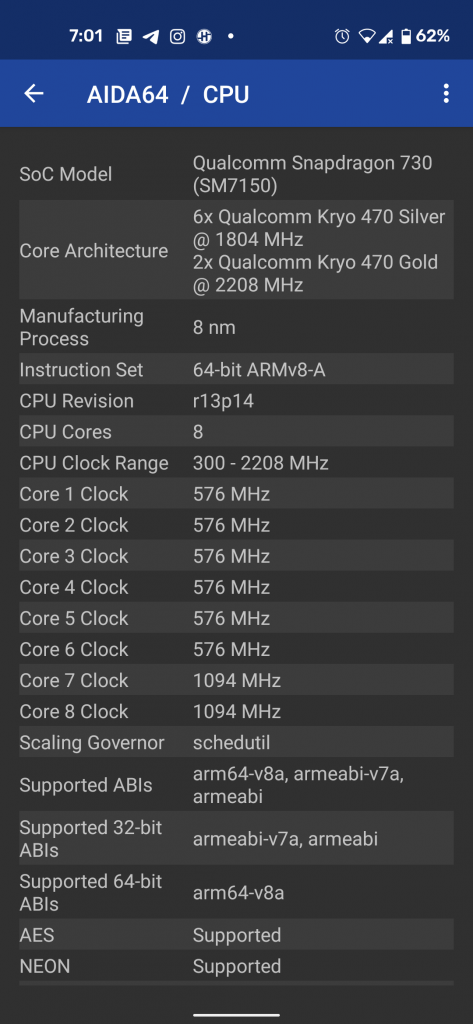 For the first time in India, we are looking at a pixel phone which comes with 6 GB LPDDR4x RAM to ensure smooth multitasking and 128 GB UFS 2.1 storage. Both the RAM and Storage combined with Qualcomm Snapdragon 730G ensures perfect balance in performance and more space to store. Being 2.2 GHz + 1.8 GHz, 64-bit Octa-Core processor fuelled by a 8nm process for extreme power efficiency.
Also, the Adreno 618 GPU is fine for casual gaming and I won't recommend this phone for intensive gamers. This is a camera focused device rather than a gaming phone. Pixel 4a can very well handle most games out there in the play store but, the experience won't be similar to snapdragon 8 series.
Also, Pixel 4a comes with impressive hardware components packed together. For faster data transfer 4a comes with USB Type-C 3.1 Gen 1. Most flagship phones and even some midrange phones lack a 3.5 mm audio jack but, 4a has at the top of its frame.
Titan M security module is present in Google's Pixel 4a. The Titan M also verifies the Pixel's lock screen passcode and handles the decryption process once the passcode is verified. Third-party apps also can use Titan M to generate and store the private keys for transactions in those apps.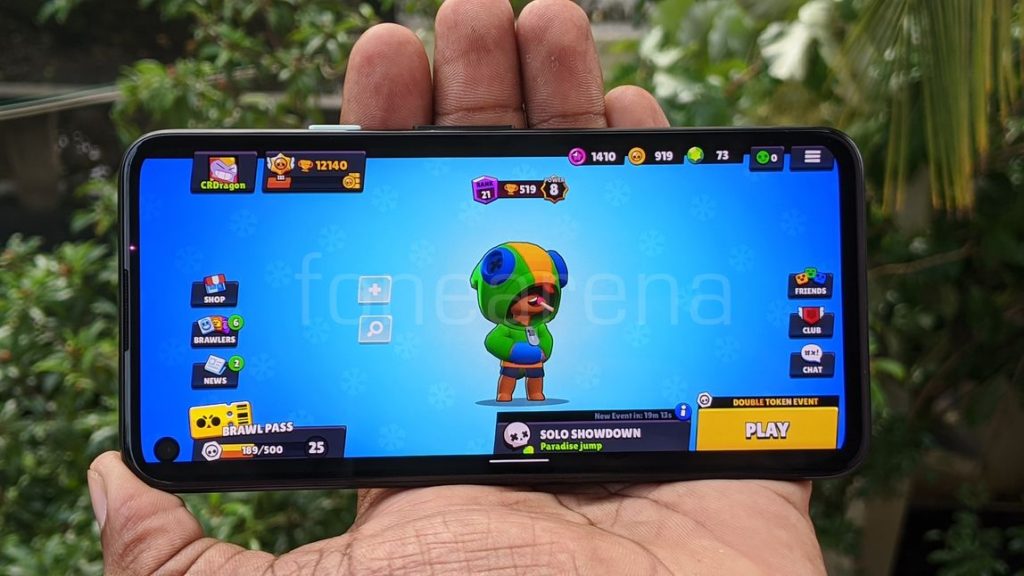 I played games like Brawlstars, COD, Clash Royale, Asphalt 8, and Asphalt 9 Legends. Tried playing PUBG before the complete ban in India. Overall gaming performance is good considering the processor Pixel 4a comes equipped. The temperature did not rise more than 44 degrees when 4a was put into an intensive gaming session.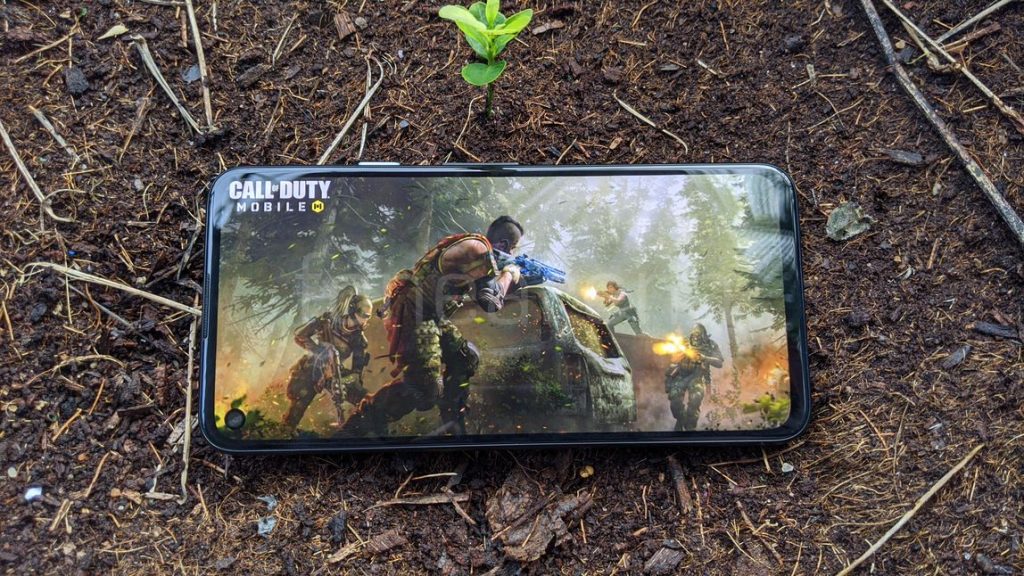 Even tried playing COD for more than an hour, Pixel 4a did fine in terms of performance, and battery drain was at an acceptable range as well. The temperature did not cross 43.5-degree Celsius. The phone was compact and comfortable to handle. If Google tried what LG did with velvet it would have been awesome. Once they discontinued its 3 series could have used 845 in the midrange. Just imagine, How good it would have been if Pixel 4a was powered by Snapdragon 845 ?
Synthetic benchmarks – anyhow I am not a person who runs behind benchmark scores and very much consider the real world performance. Check out synthetic benchmark score below.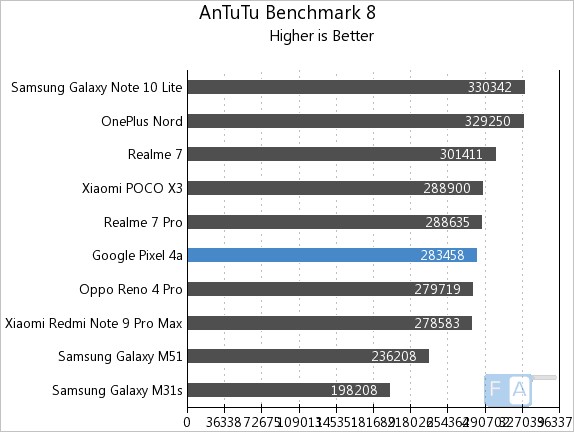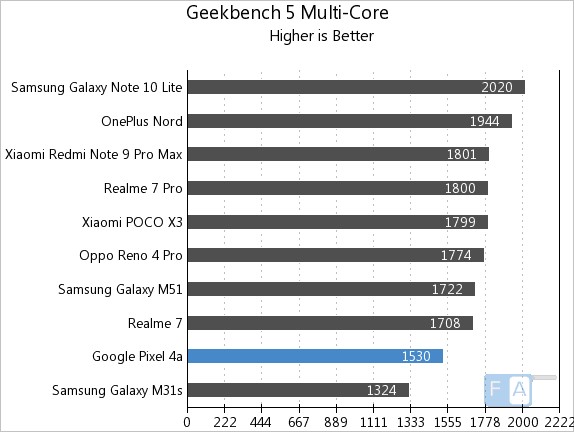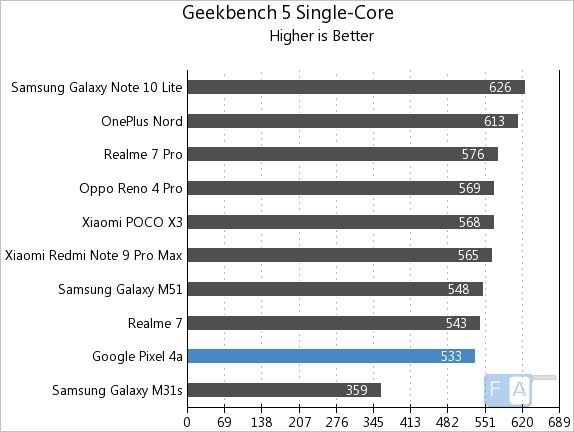 Battery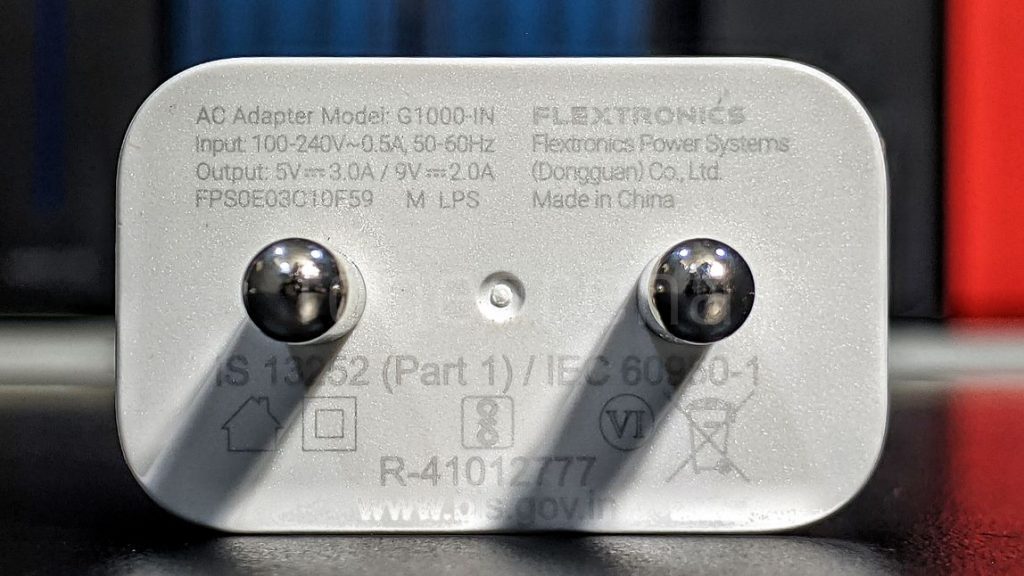 Google's Pixel 4a comes packed with a 3140mAh battery which supports 18W fast charging via Power Delivery. I tried testing 4a's battery life concerning real-world use with different use cases.
For an intense user instance, I took Pixel 4a with me for a 100 KM cycle ride. Morning 6 AM Pixel 4a's battery was fully charged to 100%, 4a lasted around 11hrs 30mins. The whole day usage was, I had YouTube music actively playing for around 4hrs 15mins and used the camera for 1hr 08mins, had GPS enabled and also, Mi Selfie tripod stick and a TWS actively paired with Pixel 4a.
Dialled and received few calls as well, and the phone had a 36% battery leftover around 1:30 PM. By evening 5:30 PM phone's battery was down to 10% with The overall SOT(screen on time) 3hrs 15mins. From this, I can say that Pixel 4a's battery life should be average for heavy/intensive users.
Again tried replicating the casual/Multimedia user experience with the 4a and this time the phone performed exceptionally good with SOT crossing the 4hr 10mins mark with 48% left. Pixel 4a can take you through the whole day with moderate use, even if used for casual gaming.
By enabling Power Saving Mode it quits background apps, pauses background auto-sync, lowers screen brightness, and turns off vibrate on touch features too.
Also, the power-saving mode can be turned off automatically once the battery is fully charged to 100 percent. Also, it can be turned on at a specified battery level between 5 and 75 percent.
I often ended up with an average Screen On-Time (SOT) of around 4.5hrs to 5.5hrs and which is impressive for a phone with a 5.8 inch OLED display and 3140mAh of battery.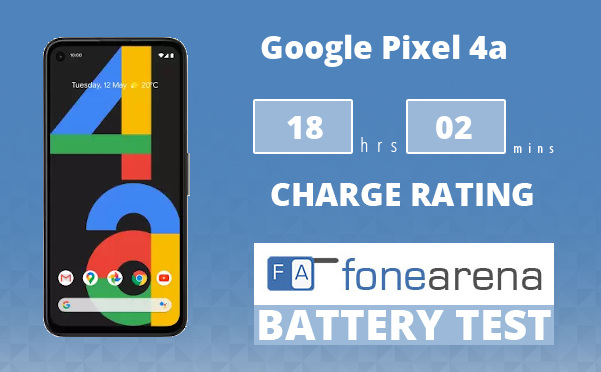 It achieved a One Charge Rating of 18 hours and 2 minutes, which is good for a phone with a 3140mAh battery, thanks to optimization in Android 11.
Conclusion

Google Pixel 4a lived up to the expectations and also impressed with its camera capabilities despite featuring a single camera setup. Also being a polycarbonate/plastic phone, it can be used without a case. But I would recommend using case and tempered glass for long-term use.
Again in a market like India, we have a wide range of options available from Realme, Poco, Redmi, Samsung, Motorola, Nokia, etc… We even get 5G capable phone cheaper than the Pixel 4a. Will list some worthy alternatives for Google Pixel 4a below
Competitors you should check
Apple iPhone SE 2020

– iOS, Videography, and Performance

OnePlus 7t

– Camera, Oxygen OS, and Performance

OnePlus Nord

– 5G capability, design, and Oxygen OS

Redmi K20 Pro

– Bezel-less design, Display, and Performance

Realme X3 / X3 Superzoom

– Camera capabilities and Performance

Realme X2 Pro

– Display and Performance

iQoo3

– Value for money, Snapdragon 865, and Gaming

Samsung Galaxy M51

– Battery, Camera, and Display

vivo v20

– Camera and design

OPPO Reno 10x

 – Periscope camera, design, and Performance
Pros
Compact and lightweight polycarbonate body
Camera – Computational photography
Great OLED panel
Stereo speakers and 3.5mm audio jack
Cons
Gets warm while on multimedia use
Battery could have been bigger
Selfie camera could have been better
No Active edge squeeze
Availability
The Google Pixel 4a comes in Just Black colour and is priced at Rs. 31,999 (Rs. 29999 introductory price). It is available exclusively on Flipkart.