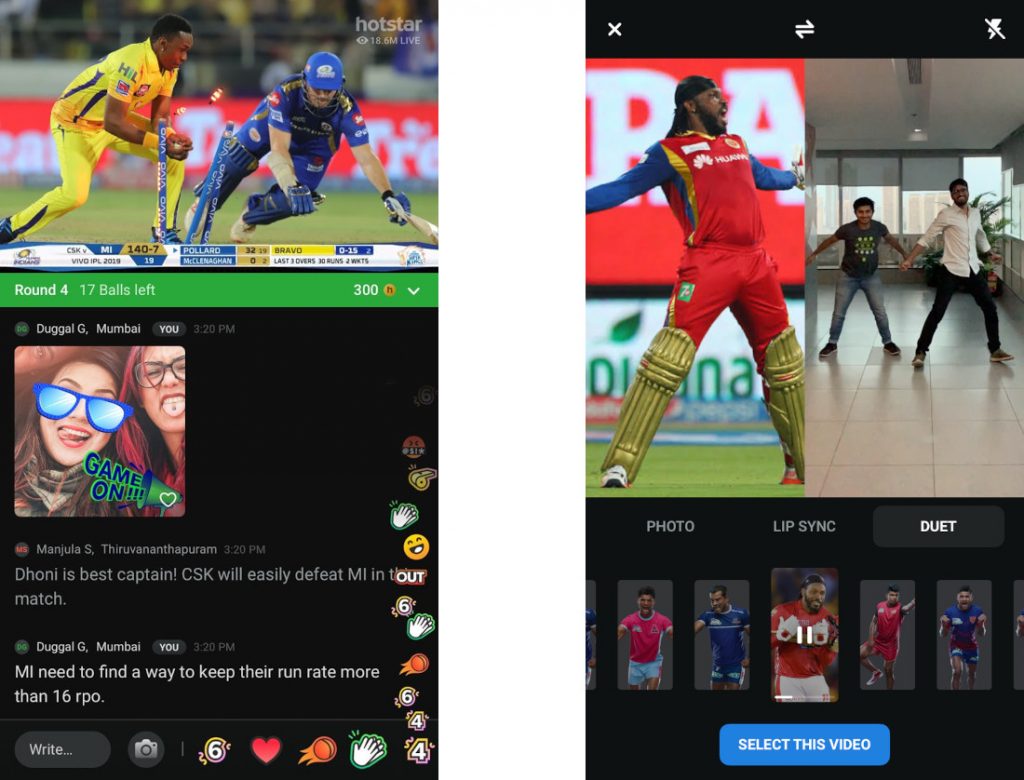 The Dream11 Indian Premiere League (IPL) 2020 is on track to kick start tomorrow in the UAE, which means that this season's television viewership and Disney+ Hotstar viewership will be through the roof. Aimed at bring a better social experience to their viewers and IPL fans, Disney+ Hotstar is improving on their Watch'N Play social feed with new features, namely "Hotshot" and "Duet".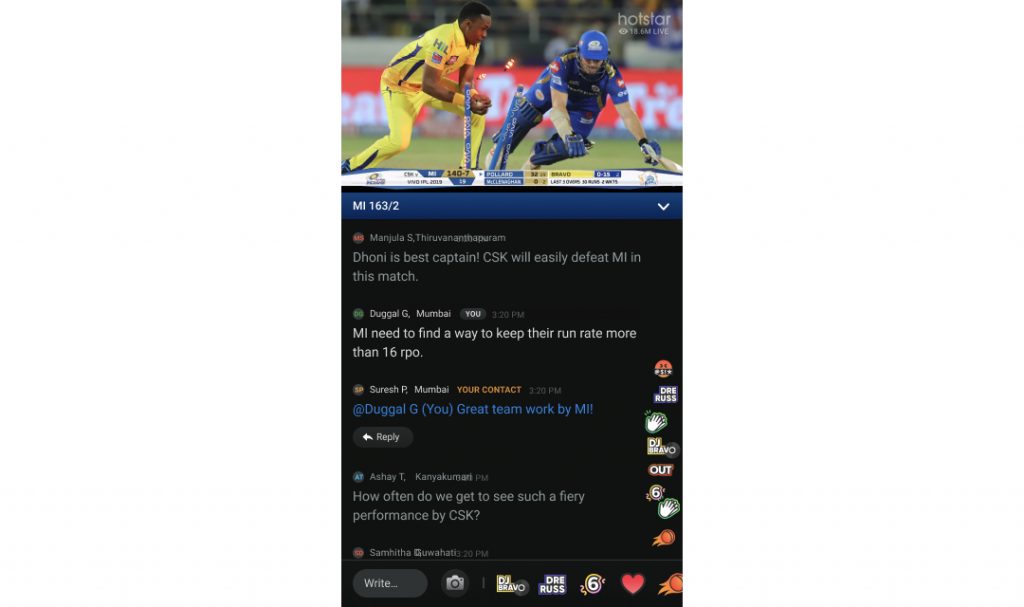 Watch'N Play is a feature that was released during previous tournaments as  a way for viewers to interact with other during matches, with an interactive emoji stream and where new player emoji's were constantly added. Users could also compete with their friends and families with Watch'N Play's ball-by-ball prediction game
The two new features introduced for Watch'N Play are called "Hotshots" and "Duets". With Hotshots, users can share their selfies, with reactions to the live play during the match on to the chat and with Duets, users can create customized videos that re-create famous shots and reactions during gameplay. Disney+ Hotstar will also be selecting the best Duets and broadcast them on Star Sports.
The Watch'N Play feature will be available to all subscribers of Disney+ Hotstar VIP and Disney+ Hotstar Premium.