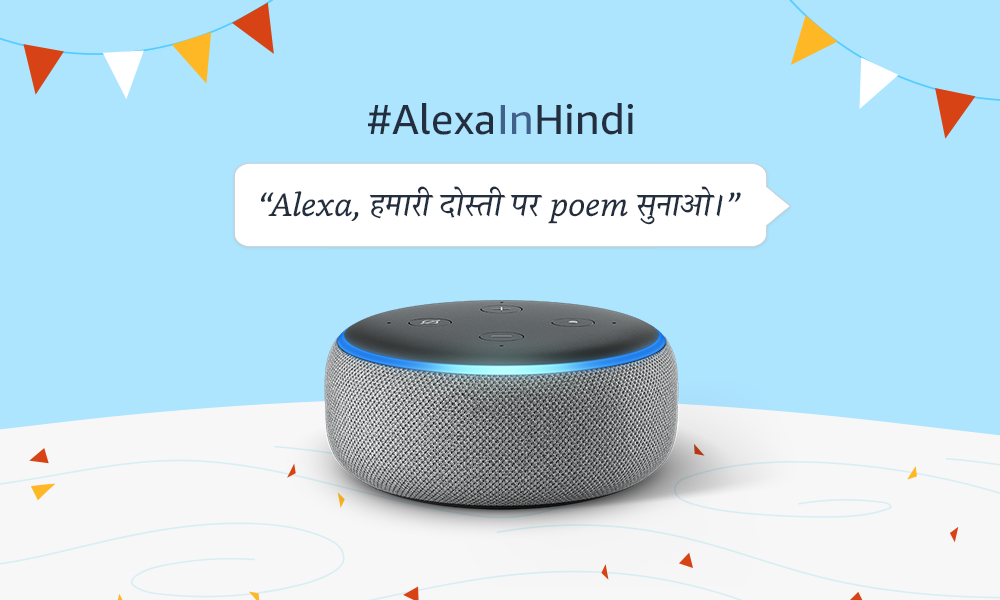 Amazon's Alexa smart assistant has become quite popular in India over the last few years, steadily adding features to suit the Indian user base. Now, on the day of its one year anniversary of Alexa's supporting Hindi, Amazon has announced they will now be expanding this support to the Alexa Android and iOS app.
Since support for Hindi was added to Alexa, Amazon has made a number of improvements to its Automatic Speech Recognition (ASR) system to reduce its error rate by up to 40%. Features and options have been added such as the ability to ask Alexa to whisper, adjust how fast or slow she speaks and even provide health-related information, which have been useful in these pandemic times.
Alexa can now identify hundreds of new words from the Hindi vocabulary, enabling it understand phrases and requests such as "Alexa, mere orders dikhao", "Alexa, mera samaan ka update kya hai?", "Alexa, meri samagri kitni door hai?" and "Alexa, mera package kab milega?".
To use Hindi on the Alexa App for Android or iOS, simply navigate to settings → Alexa on this phone →  Select 'हिंदी' . On Alexa built-in devices, simply hail the assistant and say "Alexa, Hindi mei baat karo".
Commenting on the announcement, Puneesh Kumar, Country Leader for Alexa, Amazon India said:
India's unique cultural and linguistic diversity has always inspired us to make Alexa more local and relevant for users in the country. Introducing Hindi made Alexa accessible to hundreds of millions of native Hindi speakers. We have made several improvements in Natural Language Understanding. For example, Alexa was not able to understand words like 'dhai' & 'tham jaa' in the beginning, but now she does. Similarly, we will continue to make Alexa interactions in Hindi even more seamless and conversational.