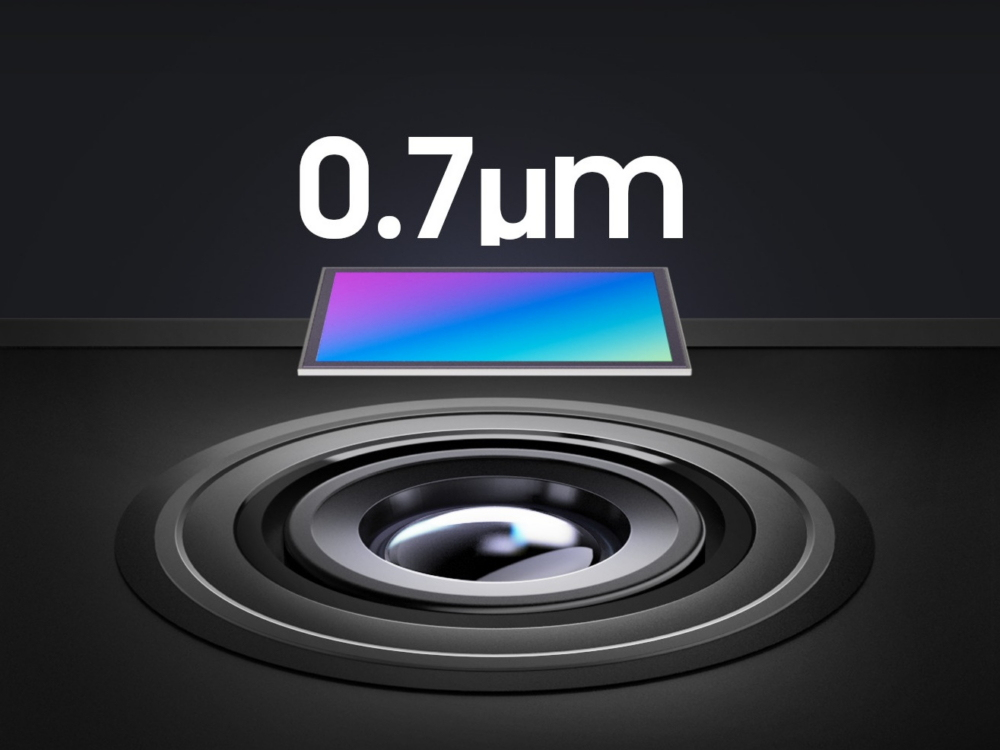 Samsung Electronics is introducing their next generation ISOCELL 0.7 micrometer (μm)-pixel image sensors; the 108-megapixel ISOCELL HM2, the 64Mp ISOCELL GW3, the 48Mp ISOCELL GM5 and the 32Mp ISOCELL JD1. They range from 1/2.55″ to 1/3.14″ in size and can shoot up to 120fps at 4K.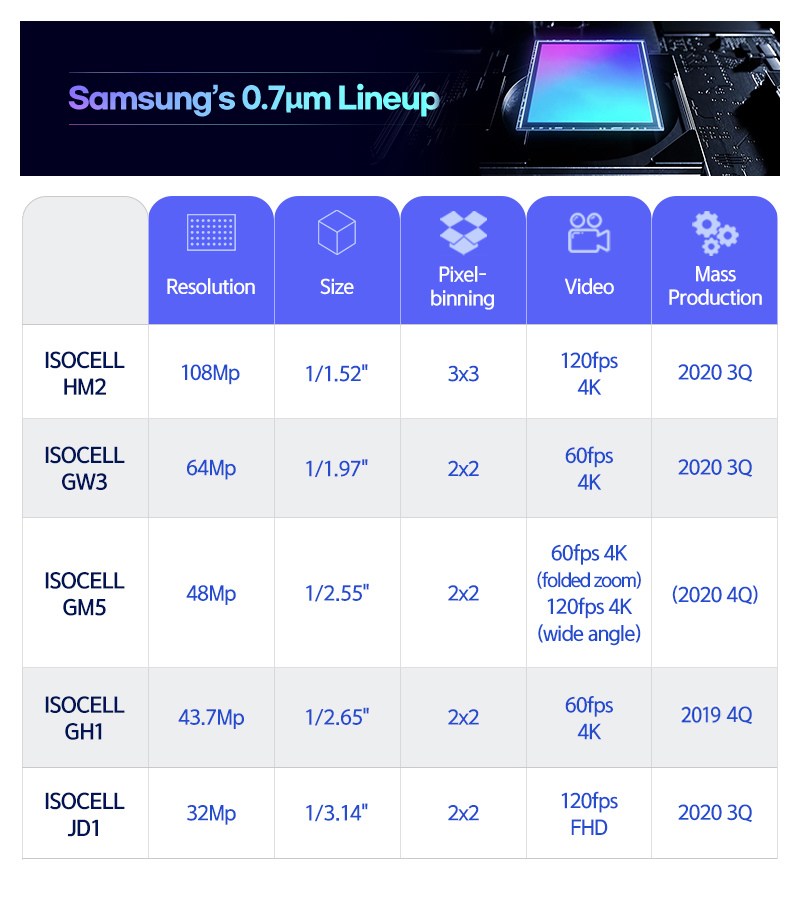 The ISOCELL HM2 is Samsung 3rd generation 108MP sensor capable of faster and more effective phase detecting auto focus solution and nine-pixel binning technology.
The ISOCELL GW3 is a 64Mp-image sensor that features Tetracell, Smart-ISO technologies and gyro-based (EIS).
The ISOCELL GM5 is a 48Mp-image sensor that is aimed at telescoping or ultra-wide angle cameras supporting high-speed full-HD recording at 480fp, and a staggered-HDR feature that can provide a brighter and clearer images with less noise.
The ISOCELL JD1 is a 32Mp-image sensor with a size of 1/3.14-inches that is perfect for punch-hole display cameras or pop-up camera mechanisms. It also supports staggered-HDR.
The Samsung ISOCELL HM2, GW3 and JD1 are currently in mass production, while the GM5 is still in its sampling stage.
Commenting on the announcement, Yongin Park, executive vice president of the sensor business at Samsung Electronics said:
Samsung continues to pioneer innovations, such as ISOCELL Plus and Smart ISO, to deliver more pixels in a smaller package. Last year, Samsung introduced the industry's first 0.7μm-pixel image sensor and the first 108Mp sensors. Now we are bringing more of the advanced pixel technologies to mobile cameras in a variety of options that will enable high-resolution images and sleeker designs in a wider selection of tomorrow's mobile devices.