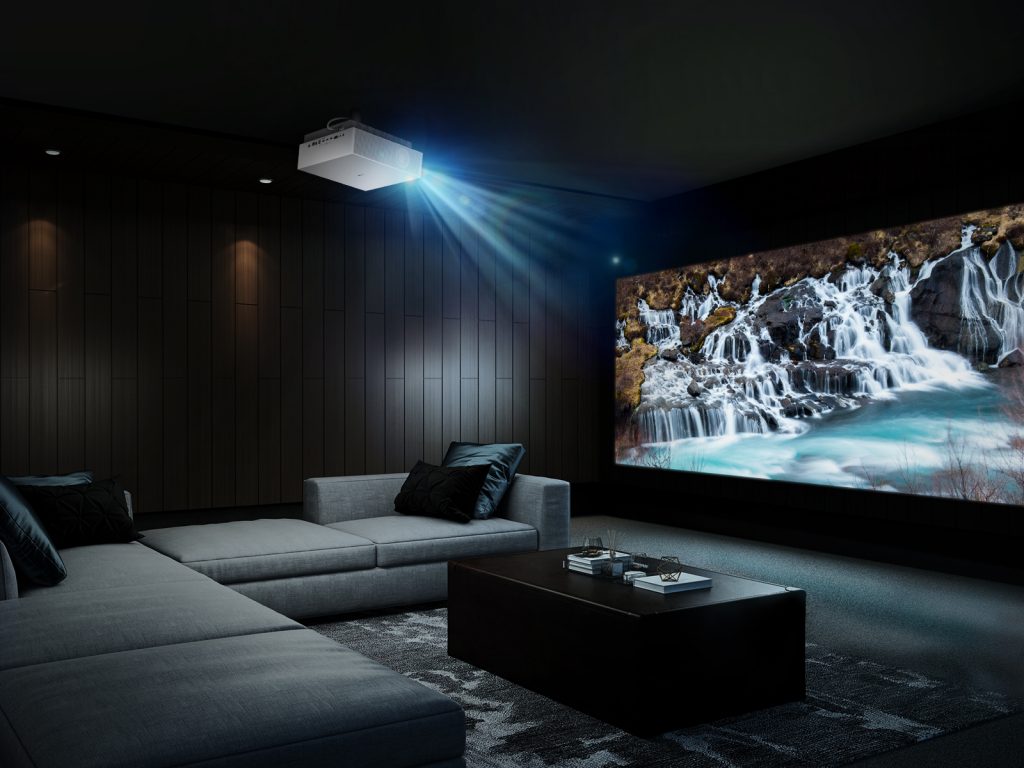 Alongside smartphones, LG has been expanding its television, soundbar, projector lineup as well, with the previous launch being the LG GX soundbar. Now, the company has introduced its new CineBeam 4K Laser projector and will showcase it at the IFA 2020 that is scheduled to begin next month.
The LG CineBeam 4K projector carrying the model number HU810P delivers a resolution of 3840 x 2160 pixels up to 300 inches diagonally and has 2700 ANSI lumens of brightness, and LG says that the projector has a light source lifespan of 20,000 hours. It also features LG's new Adaptive Picture Pro technology and Iris mode with two presets i.e., Bright Room Mode and Dark Room Mode. This essentially delivers the best picture possible by detecting the amount of light in the room.
Further, there is support for HDR10, HLG, Dynamic Tone Mapping, and Real Cinema Mode and TruMotion Mode. LG says that with these two new modes, at 24Hz, the projector can adjust the frame rate of the projected image to match the original source to display the movies as their directors originally intended.
On the software front, the LG CineBeam projector runs on LG's webOS 5.0 platform with support for quick access to popular apps like YouTube and Disney+. There is support for Apple AirPlay 2 and wireless connectivity with home theatre audio systems.
LG will showcase this projector at IFA 2020 that is scheduled from 3rd September to 5th September 2020.