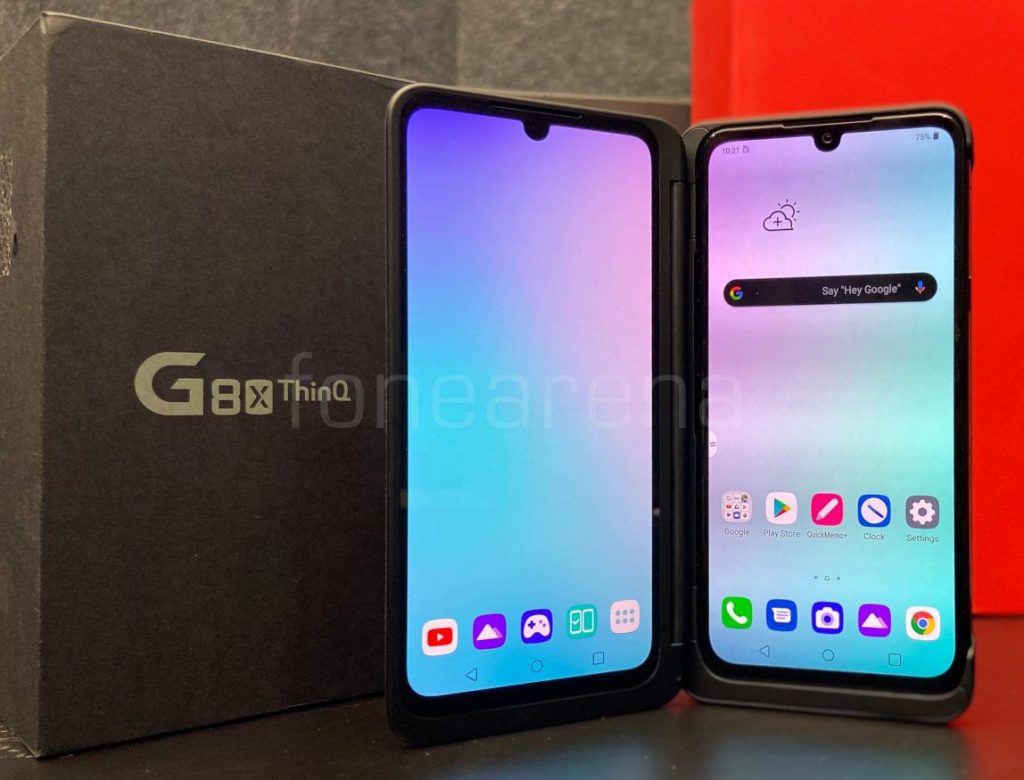 As the anti-Chinese sentiment in India is on the rise due to border disputes, the dominance of the Chinese brands seems to be falling apart with their total market share declining an all-time high of 81% to 72% during Q2 (April to June) of the current calendar year. 
As morale is changing, a lot of Indian users have been boycotting Chinese products and turning towards other countries (non-Chinese) devices. In this case, looking out for an alternative option can be tough, but not an impossible task either. There are a few worthy options available in that's worth your hard-earned money. 
One such option that made its mark is LG's latest flagship – G8X ThinQ with bundled dual display, which makes multitasking easier and gaming more comfortable. The G8X Thinq can work as an ordinary phone and also lets you double your screen space with an add-on display case that is bundled in the box.
Dual Screen Case: What you need to know?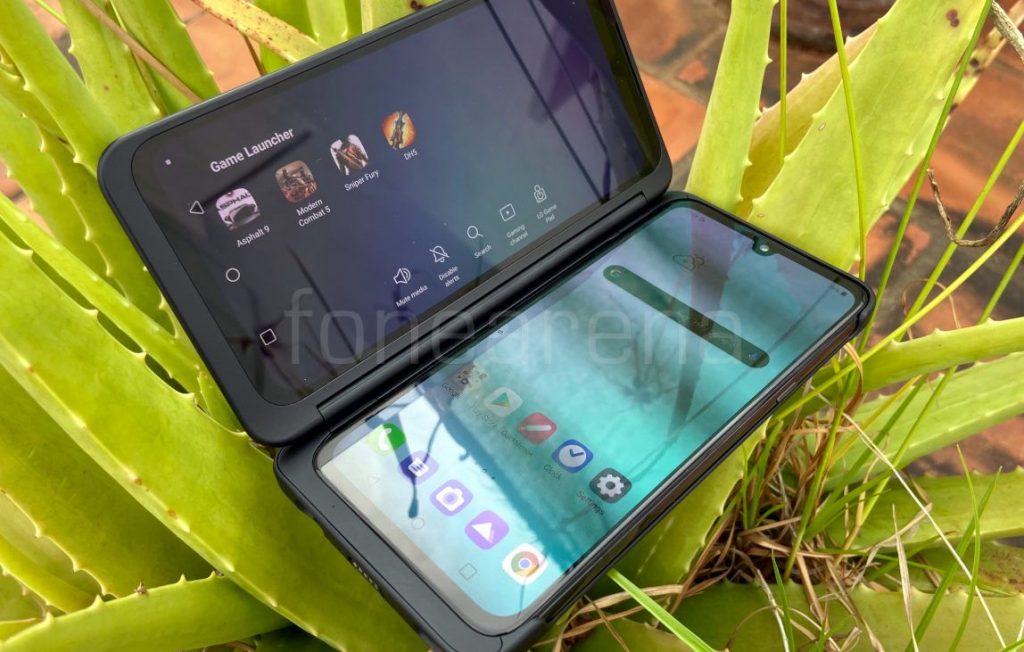 The case itself has two displays — A tiny 2.1-inch monochrome screen on the front which lights up for notifications or when you raise the device. It also displays the battery level, time, and date along with the icons of apps that have pending notifications.
Open the case, you will see a second display with a 6.4-inch OLED with a waterdrop notch, to match the phone's screen. Moreover, it has a USB Type-C (Male) connector which plugs into the LG G8X ThinQ. Once connected, both the displays on the case are powered by the smartphone's battery. Well, overall, the LG G8X delivers top-notch performance thanks to Qualcomm Snapdragon 855 chipset. 
Now, let's take a look at some of the use cases of the dual-display that will help you pass time during the lockdown.
Double it up as a gamepad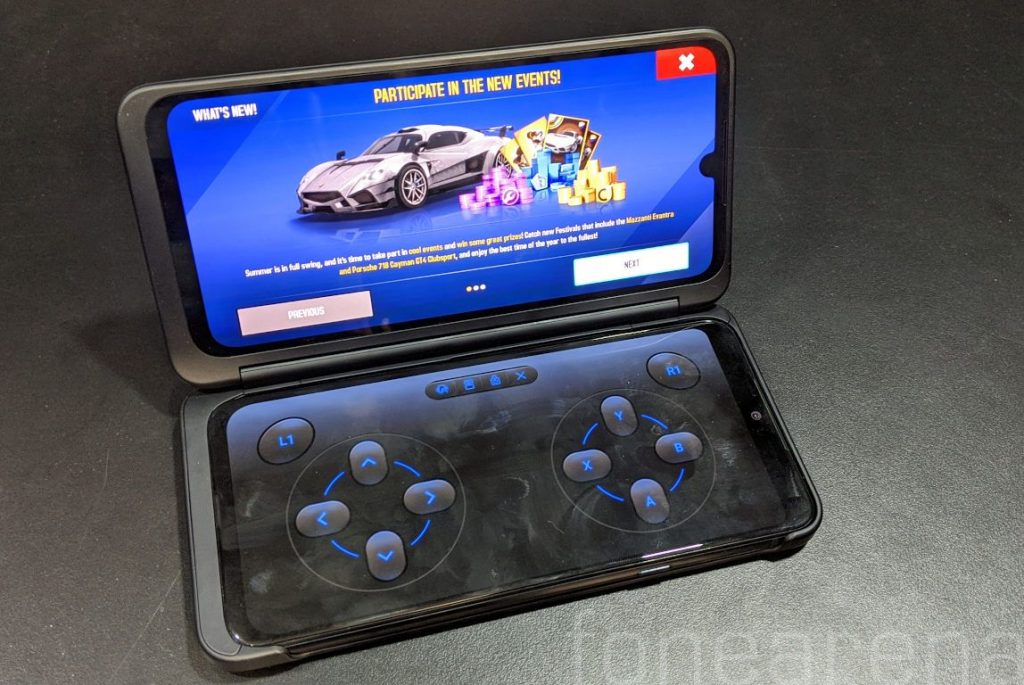 Use one screen to game, one screen to control! Turn your mobile gaming experience up a notch with immersive dual-screen experience. Didn't get it? The LG GamePad offers you a complete view of your game on one screen and a full controller on the other. 
Gamers, what else you need? The game mode also lets you select between different types of gamepads – Basic, arcade, console, racing, and others, appropriate for the genre of game you are playing.
And a keyboard as well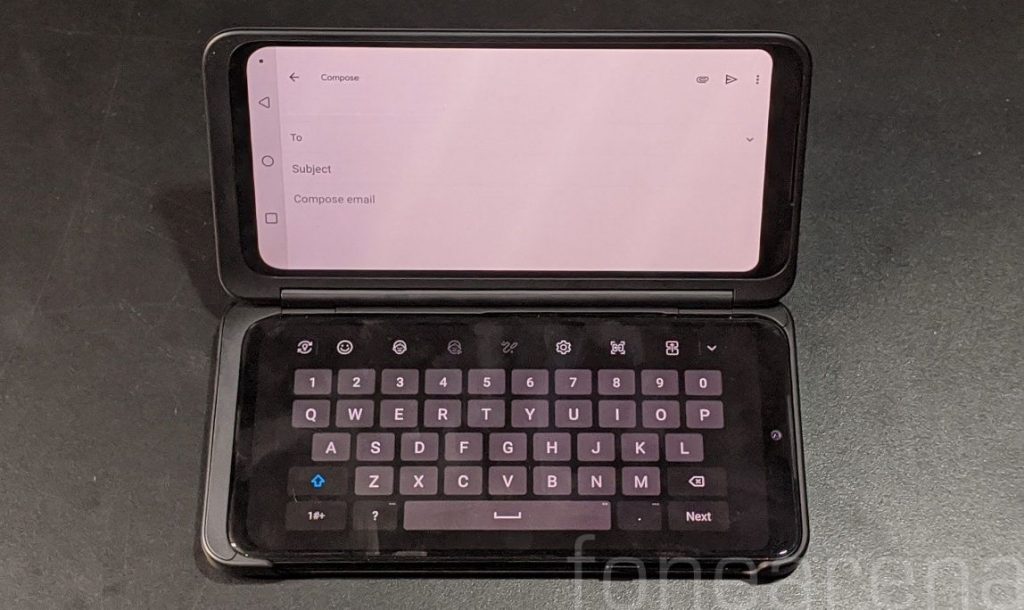 Well, writing out emails, journals, or even essays has never been easy, thanks to LG Smart Keyboard! You can have a dedicated screen for the keyboard while replying on the other screen.
Enhanced browsing experience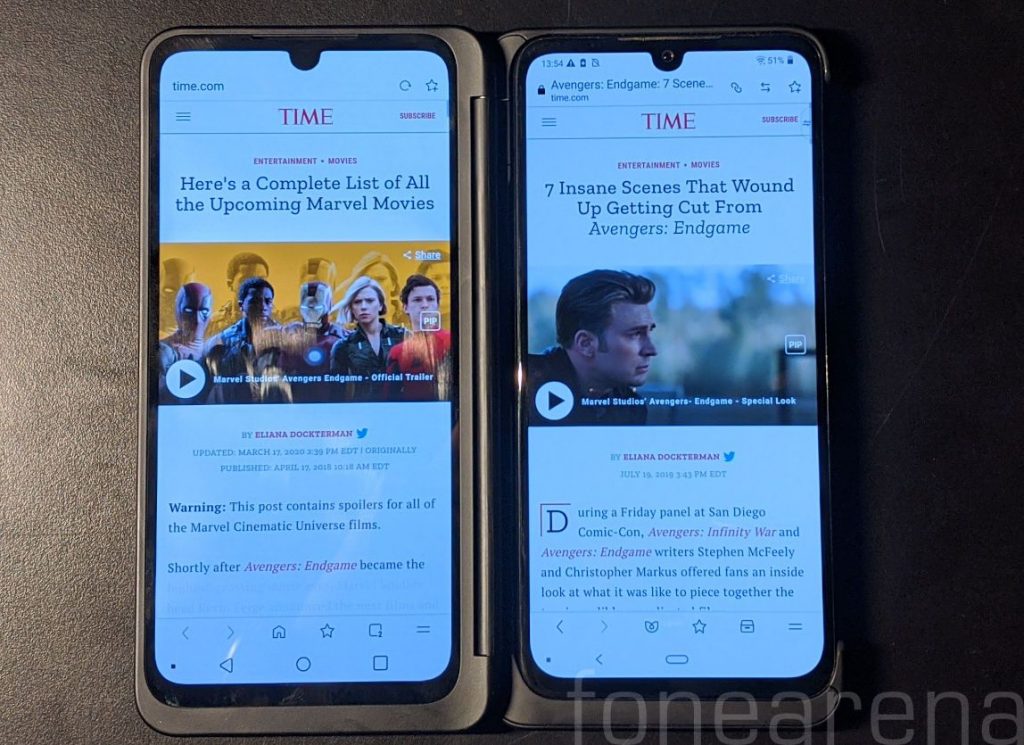 With the Whale web browser, you can make the most out of the dual-screen since it supports omnitasking. For example, if you are on a shopping website you can scroll through menus on one display while reading about the products on the other screen. Sounds cool, isn't it?
View the screen at any angle you wish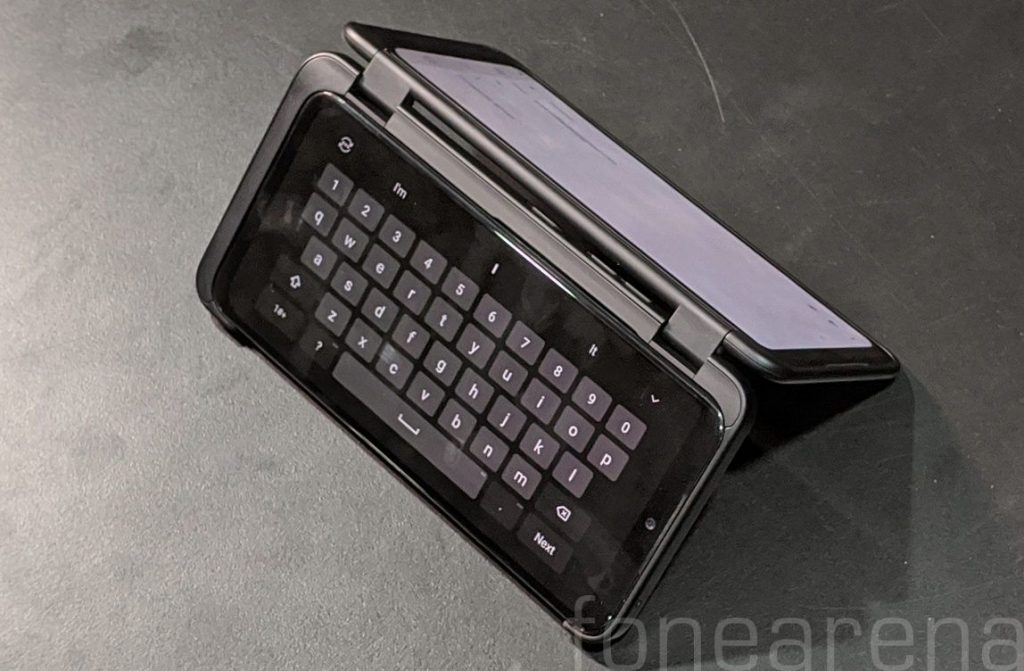 The detachable display has a 360° free stop hinge that lets users use the phone as a game controller at 120° or a mini laptop at 140°. It can go flat at 180° or in a tent mode at 270° or flip back on itself at 360°. As a result, you can choose to tailor your phone to any situation. 
And other multi-tasking stuff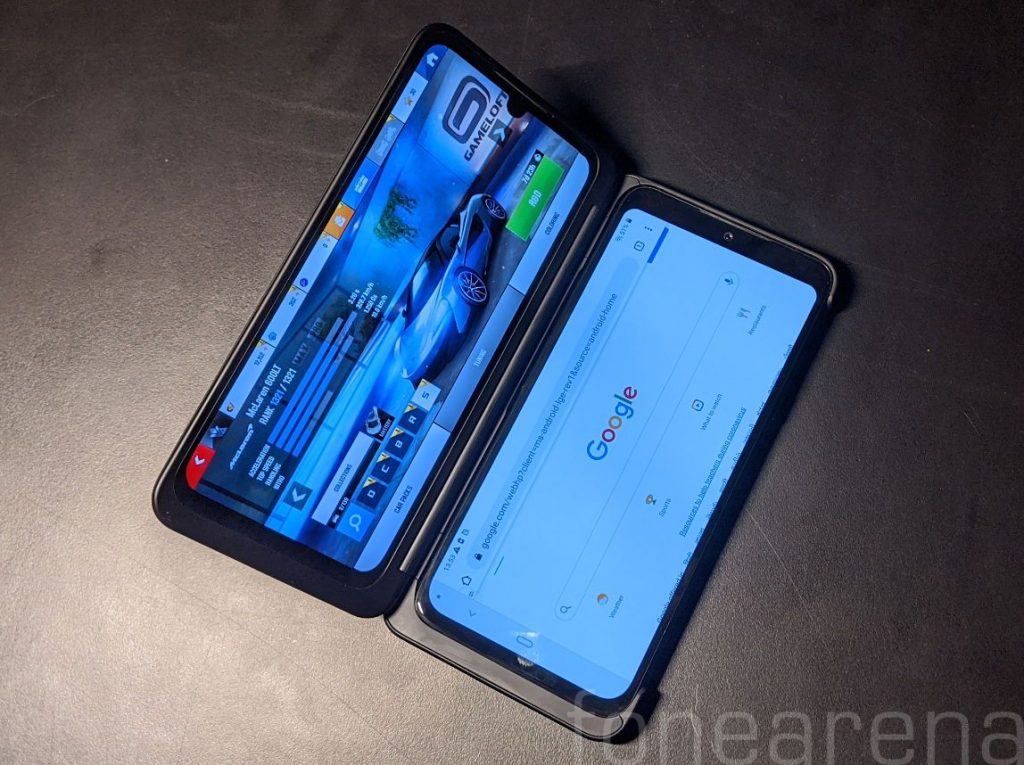 Apart from the above-mentioned stuff, the second screen was helpful for other multitasking. You can swap apps between the two displays easily using a three-finger gesture. Apps that support dual-screen mode, let you use them across both the screens at the same time and more. If you want to save battery, there are options to turn off single displays too.