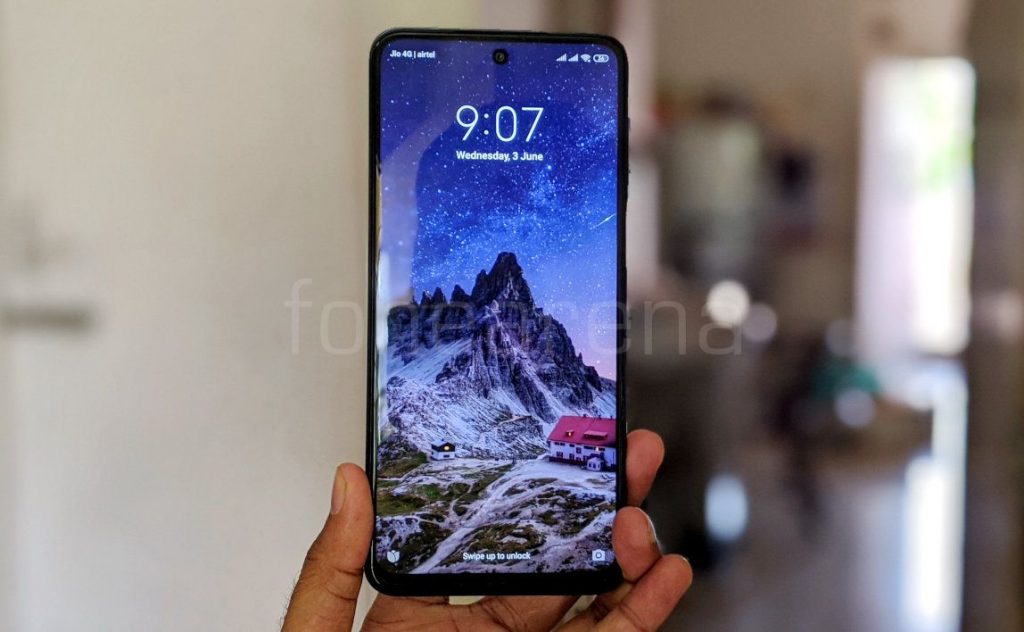 In Q2 2020, the Indian smartphone market shipped 18.2 million units, recording a decline of 50.6% YoY, according to a report by IDC. The decline was primarily caused by the COVID-19 and the top 5 smartphone sellers for the quarter were Xiaomi, Samsung, Vivo, realme and OPPO.
While the market did record a massive decline in the second quarter of 2020, researchers at IDC predict that the Indian smartphone market will recover in the third quarter. There was an increase in demand from consumers post-lockdown, especially in the low-end and mid-range segment. Depending on how manufacturers adjust their supply chains and meet this demand, the market will likely recover.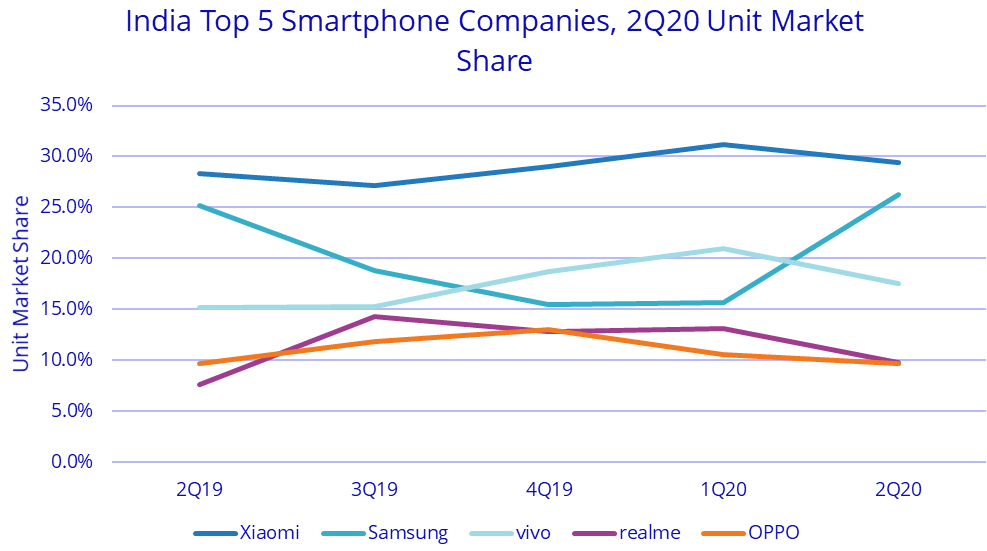 Xiaomi leads the shipment numbers in Q2 2020, shipping a total of 5.4 million units, which calculates to a decline of 48.7% YoY. The top models included Redmi 8A Dual, Note 8, Note 9 Pro, and Redmi 8. Samsung took second place with 4.8 million units and a YoY decline of 48.5%, driven by the sales of the popular Galaxy M21.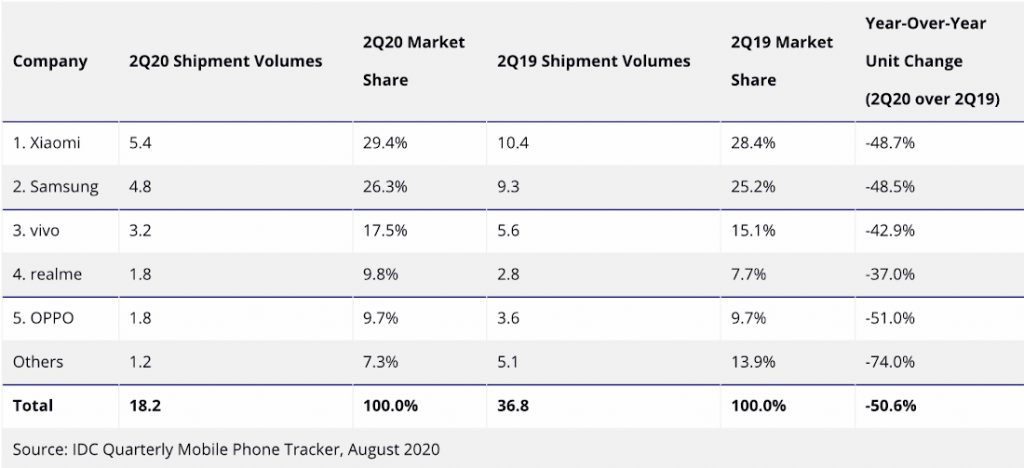 Vivo dropped to third place, shipping 3.2 million units, decline 42.9% YoY. realme found itself at 4th place with 1.78 million units shipped. The affordable C2 and C3 smartphones accounted for a majority of its shipment numbers. At 5th place, OPPO shipped 1.76 million units in 2Q20, which calculates to a decline of 51.0% YoY.