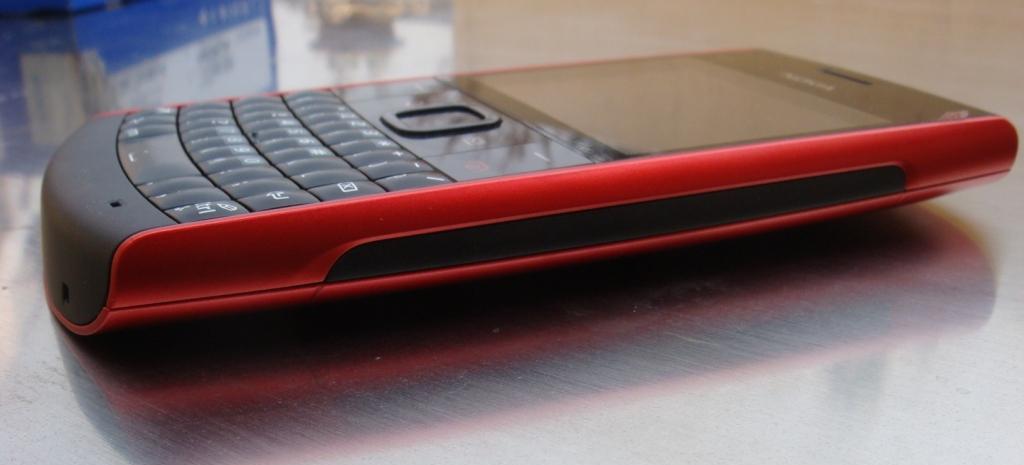 Here is the FoneArena Nokia X2-01 review. What would you do if you were a teen and given a handset as sleek with a solid qwerty and  music DNA running on the handset. One would type so fast, so fast you can barely see them! The X-series range of phones are music oriented devices, Nokia has picked up the demand and love for social networking and heavy texting and has released this lovely looking device X2-01.  Does this phone deliver ? find out in our review below
Box Contents
X2-01
Battery BL-5C
Charger AC-3
Stereo Headset WH-102
User guide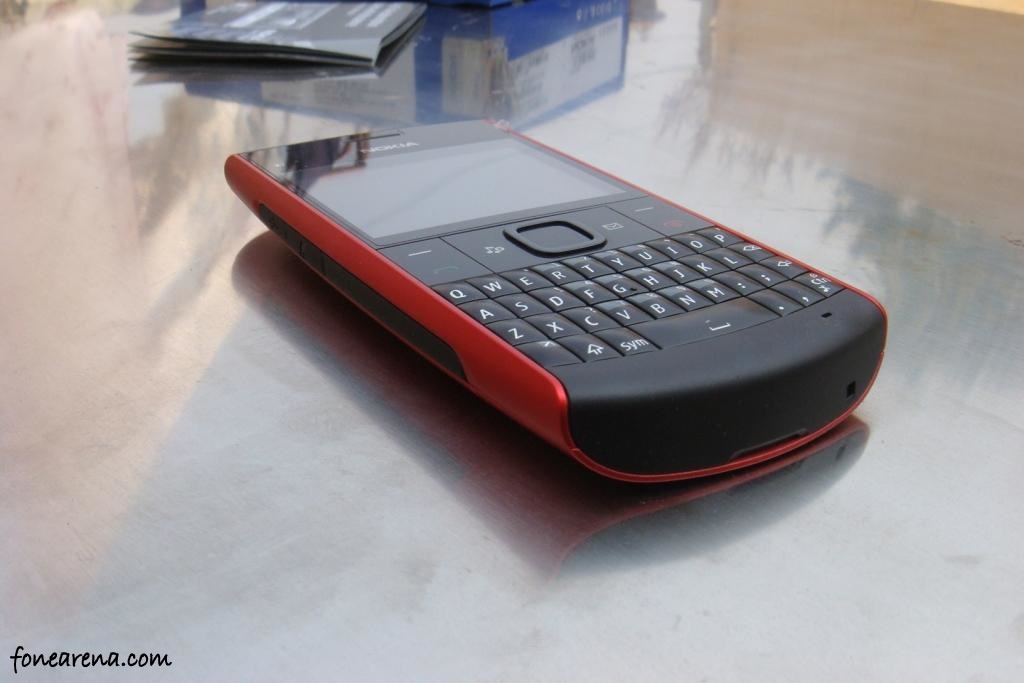 Design
The most found element on the phone is plastic, though there is no compromise on the build quality. The phone feels premium and looks in a way which gives an impression that this is a sub 10k phone. Its slim, curvy, solid and sexy.
The phone has a 2.4-inch QVGA screen, D-Pad surrounded by receive/end calls, two navigation keys, and also two shortcut buttons, one to quick fire the Media Player and the other sending a quick SMS. On top a 3.5mm Audio jack and charger port.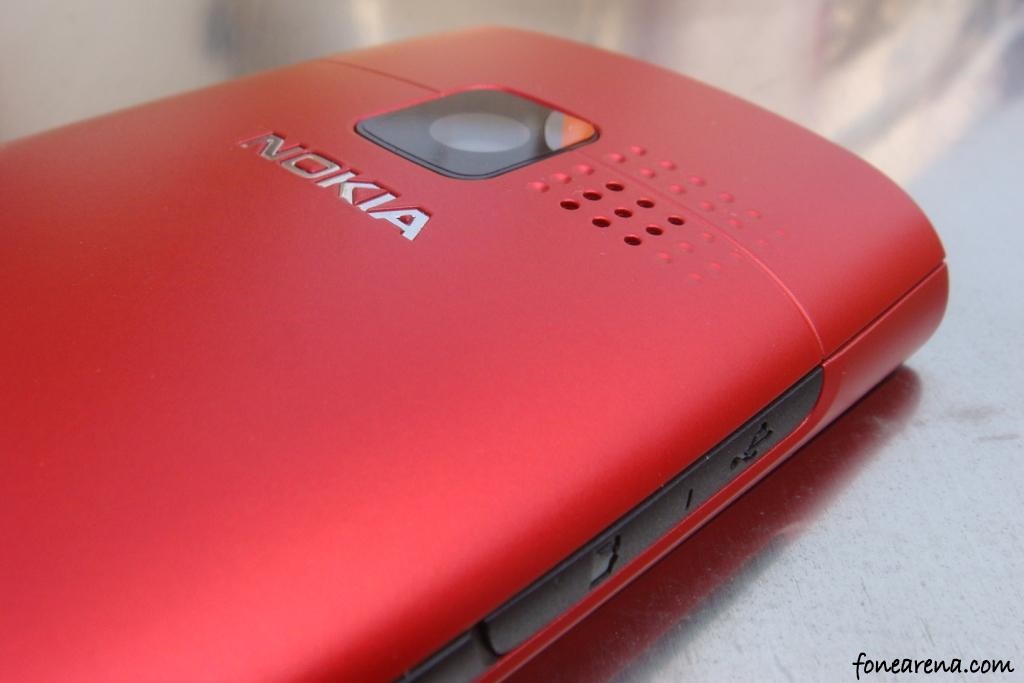 Nothing to its right, on the left side of the phone is the micro-USB slot next to SD-Card slot protected by a single flap. And a VGA camera and battery cover to its back.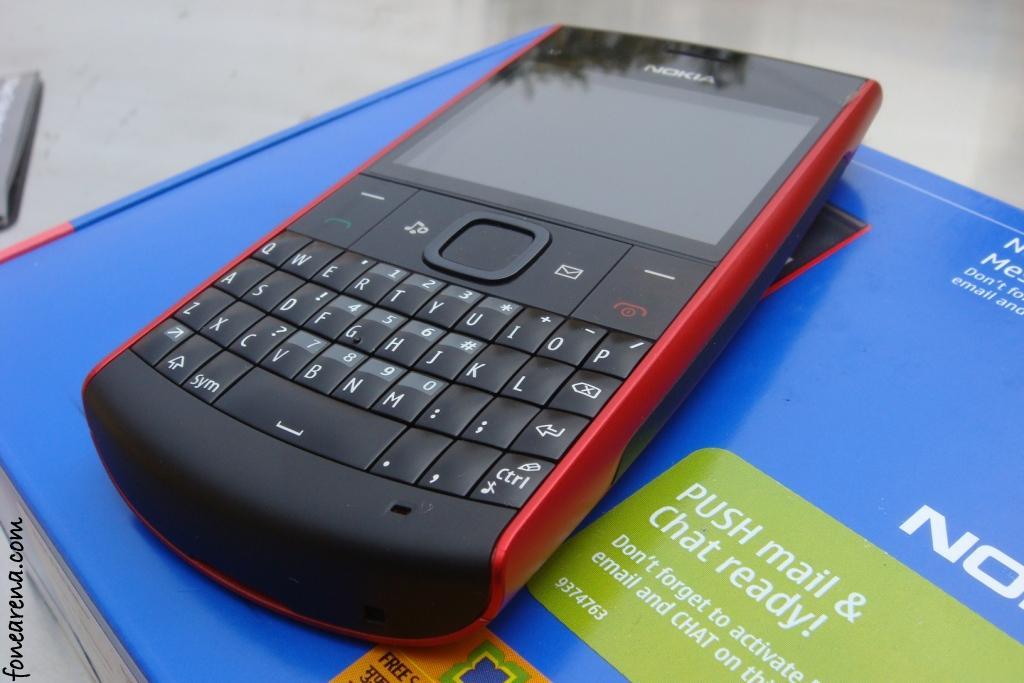 The QWERTY keyboard on the X2-01 is one of the most comfortable ones you'll find in the market. It competes with company's other qwerty phones like C3, E5 and its ergonomic design makes the phone a clear winner.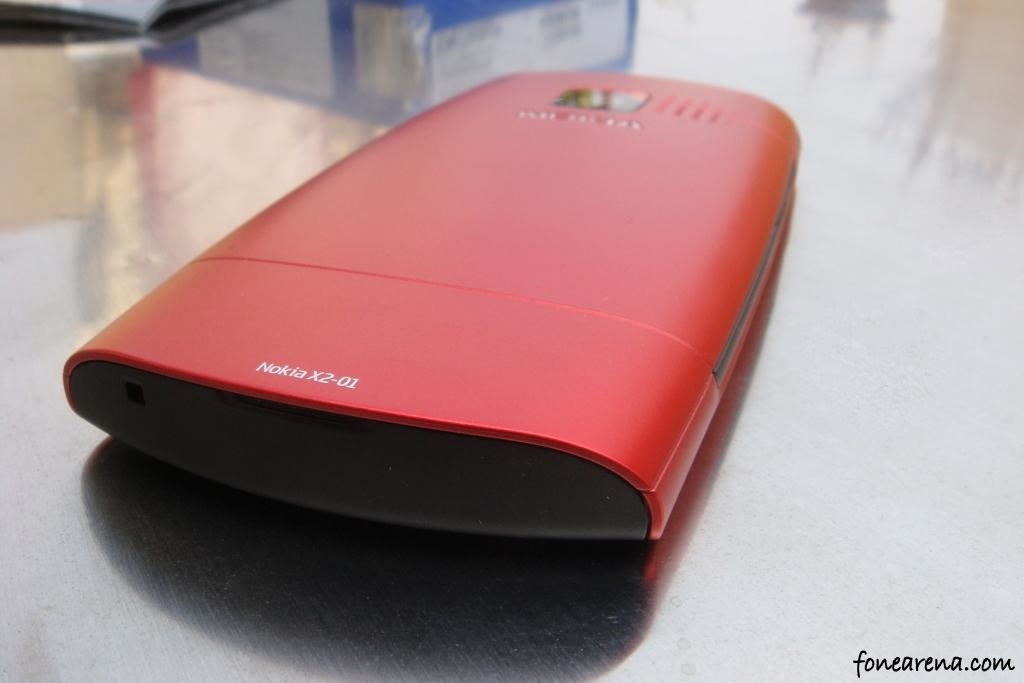 And, those two shortcut keys neighboring the D-Pad are totally customizable, the music key can be customized to open the music player, music library or FM radio. Similarly, the messaging key can be customized to open email, text messages or instant messages.
Interface, OS and more
This phone runs on S40 6th Edition OS. I've been a great fan of S40 OS just because of the way it functions. Its simple, reliable, usable and one need one not worry much about the OS for bugs or hangs. Reliable as I've said there.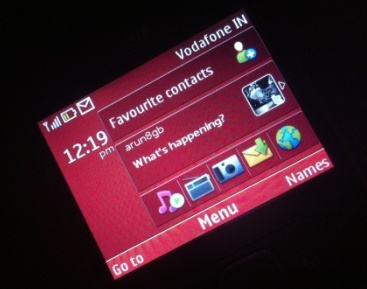 X2-01 has a neat looking homescreen, the whole screen estate is used up well, it has multiple contact bar, a community widget kind of shortcut, and Shortcuts for apps, Customizable ie.. the homescreen shortcuts can be replaced by those which interests the user. Customizable menu – Single, List, Grid, Grid with Lables views. The Default font size offers a great read even for aged ones. Which can also be customized. This is great!
The X2-01 has PUSH mail & chat clients support out of box. With native email client Nokia Messaging 3.0 it is said to supports Gmail, Yahoo! Mail and Hotmail among others. Wide chat services such as  Google Talk, Yahoo! Messenger and a handful of others are also supported by IM Client.
SNS are grouped in an app called 'Communities', which currently supports Facebook, Twitter and Orkut only. Works well, also a live widget for the same can be found on the homescreen. Which simply is handy!
The inbuilt browser was quick to load pages over a GPRS connection. Opera mini is integrated as default web browser and Bing as default web search. Few web service like Myspace, Youtube, AccWeather, Reuters, Hi5, Friendster's web shortcuts can be found within the web app. The phone doesn't have Wi-Fi or 3G support. So, GPRS is what you have to rely on.
FM Radio, Bluetooth, and pre installed apps and games like bounce, Nokia Life Tools* are notable ones.
*Also as a part of offering Nokia's Ovi Life Tools(a range of services that covers Agriculture, Education and Entertainment) comes with 30days Trial subscription.
Overall Performance
Voice clarity on calls is better than just good. Loudspeakers are good enough to being able to notice on call when your phone is in pocket.
Camera Samples
You can absolutely expect nothing from VGA camera of  Nokia X2-01. Its just a feature that would want to see on paper. VGA camera  gives you extremely grainy photographs. The phone also does video recording but the results are, unsurprisingly, far from impressive.
Phone has an decent screen, snappier menu, music player is neat, phone feels good in hand, majorly helps in getting things like messaging and music get done without trouble.
And coming to battery performance of the phone, with heavy usage of MP3, PUSH Email, Communities widget running it'll easily live for two days on a full charge. Brilliant!
Our verdict
Though Nokia X2-01 has nothing new to offer, its has the wow factor! And all thanks to Nokia's design team. Appealing design which makes it feel richer than it actually costs. No matter the age group it is targeted on, everyone gets an immediate crush on the phone especially with  its ultra-comfy keyboard. If you're texting and 'IM'ing addict who's looking for a total value for money product the X2-01 is a great buy. Look out for C3 too.
Pros
Great QWERTY keypad.
Great design and built
Great battery life
Value for Money
Cons
Worst camera
No 3G
Messaging UI needs work